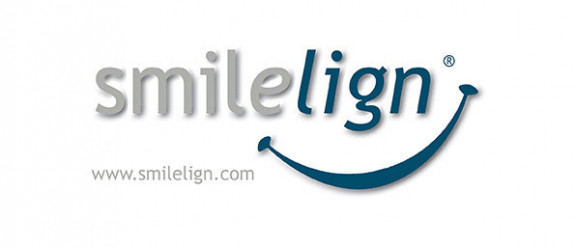 What are Smilelign braces?
Smilelign braces are known as 'clear aligners' or 'invisible braces'. The aligners (which look like transparent retainers) are removable and virtually invisible when fitted correctly, and are used for orthodontic treatment (realigning and straightening crooked teeth).
How do Smilelign Braces work?
Smilelign aligners are designed to move your teeth in small stages. An initial mould of your teeth is taken, and then Smilelign Ortho Studio Planning Software is used to design several sets of aligners for you. Each new set of Smilelign aligners will bring your teeth a little closer to their perfect positions, so you will be given a schedule to change them regularly (usually every two to four weeks). Treatment usually lasts between 6 and 12 months, and can take as little as 10 weeks if only minor corrections are needed.
Are Smilelign aligners suitable for everyone?
No. Smilelign aligners aren't suitable for people requiring very extensive corrective work. They're ideal for people with just a few crooked teeth, or with small gaps between their teeth.
What are the pros and cons of Smilelign aligners?
Smilelign's biggest benefit is that the aligners are almost invisible, so they are ideal for people who want crooked teeth aligned but are self-conscious about wearing traditional braces. Another major advantage of Smilelign is the short treatment period, and this — together with the fact that the aligners are removable so that teeth can be brushed normally — may mean your teeth are easier to keep clean and so less prone to decay than if you were to choose fixed braces.
However, there are some slight disadvantages of Smilelign. They can give you minor problems with your speech, although this tends to improve after a while, and you have to remove them before eating or having hot drinks, which some people may find inconvenient. This is necessary because both chewing and the heat from hot drinks can damage and warp Smilelign aligners, while tea, coffee and certain foods can stain them. There's a risk of food becoming lodged in your aligners too, which may cause irritation and encourage tooth decay.
How much do Smilelign aligners cost?
Smilelign prices range from £750 to £3000, with the average UK fee being around £1500 to £2000.
Related Treatment
Similar Articles