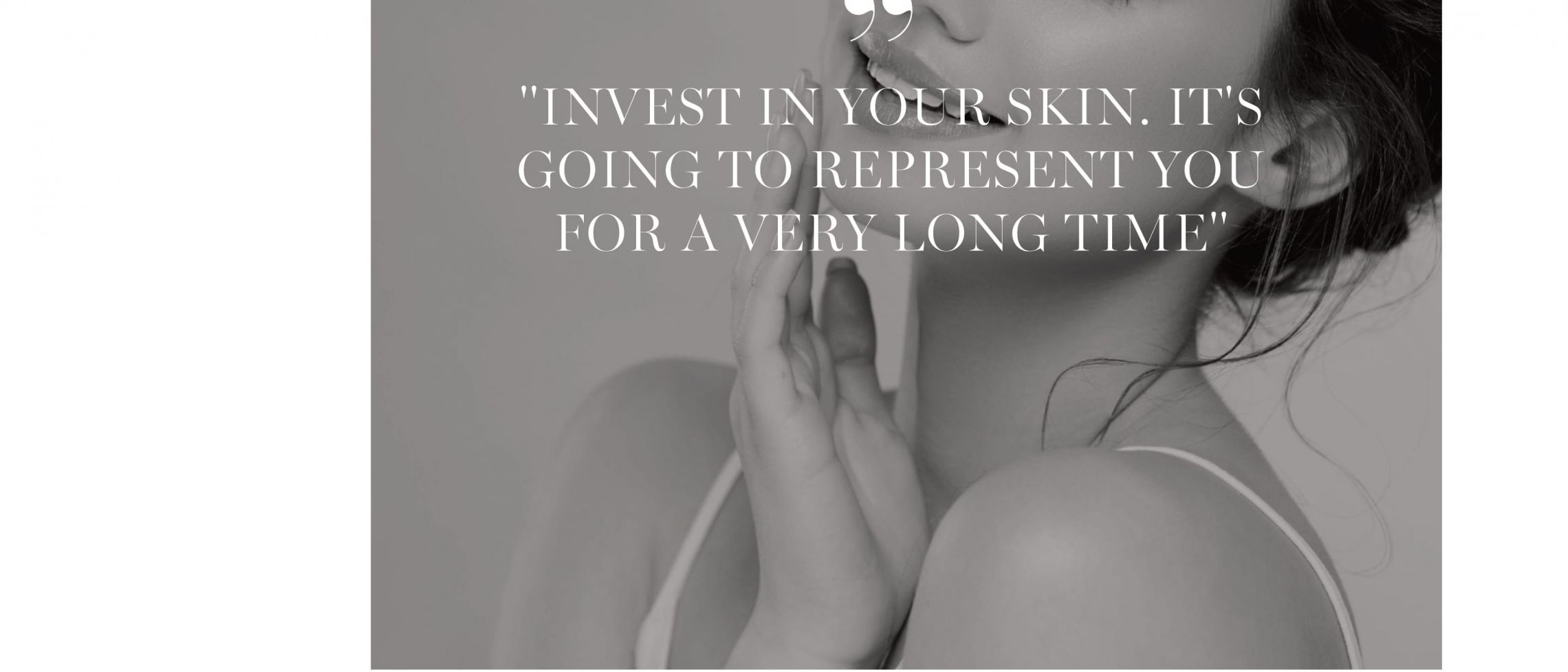 I don't know about you, but I am pretty sure that I have never spent so much time looking at myself as I have done since the beginning of lockdown. With nearly all meetings happening virtually, it is almost impossible to escape Zoom, even if it's only for the weekly family quiz night.
If there's anything that can make you think about your skincare regime it's seeing your face in harsh home lighting. A constant reminder that those pesky wrinkles seem to have got a little deeper!
Having been rather haphazard with my skincare products until now, I decided it was time to take myself in hand and get some expert advice. So I decided to take advantage of the Appearance Based Medicine offer to have a free skincare consultation with one of the Harper Grace skincare experts.
The booking process was very straight forward and there were plenty of slots to choose from.
I "met" with Abigail, who was both charming and knowledgeable. She listened carefully to my main concerns and made a series of recommendations based on my specific needs.
I was already aware that iS Clinical products were pharma grade quality cosmeceuticals, rich in active ingredients, but I had not previously appreciated that they are made from plant-based ingredients. This is a marked differentiator from previous products I have used and is a big tick in the box for me.
Abigail did not put me under any pressure to buy anything, although there is a 10% discount for anything you do buy on the day. There is the added bonus of a £50 voucher towards one of your usual injectable treatments with Clare if you decide to splash out and spend over £250.
Of course, the list of recommendations for me as a 51 year old, fighting the effects of middle age, menopause and gravity, was endless but I asked Abigail to suggest the top 3 products that she felt would make the most difference. She suggested the following:

Daytime: Pro-Heal Serum
This contains both Vitamin C and Vitamin A, helping with both healing and providing an extra line of defense – you can never have too many of those! I use under my existing moisturizer (with UV protection, obvs).
Nighttime: Youth Serum
To be honest she had me at the point that she described it as Spanks for your face! Again, it is rich in vitamins and provides both immediate and long-term results. I use it under my existing moisturizer.
Eyes: Youth Eye Complex
I am always particularly conscious of my eyes and even more so now that masks have become a compulsory accessory, so I was keen to get a really good solution to puffiness and dark circles. The reviews I have looked at seem to be extremely positive and Abigail told me it had been described by some clients as "baby botox" as the results can be seen so quickly.
I followed all her recommendations and my little box of goodies arrived the next day, as promised.
According to Abigail, I should see some marked improvements in the skin on my face in 3 months and even more quickly with my eyes. She would say that of course but I will be monitoring the results carefully so……..
Watch this space, I'll keep you posted!
J. Cocking
The iS Clinical products will tackle a range of skin concerns including ageing, acne, pigmentation and redness which may have been triggered or made worse by mask wearing. Book in for an online skincare consultation today so that we can identify the unique challenges you are facing and tailor a skincare regime that can really help. https://www.ab-med.co.uk/booking/
#lookinggood #skincareonline #zoommeetings
About Clare
Clare McLoughlin has been a Registered General Nurse since 1988 and is an Independent Nurse Prescriber and advanced procedure aesthetic nurse and trainer with over 21 years' experience in the aesthetic field. As a recognised aesthetic trainer, Clare is known for her professional approach and skill in the field of aesthetics, and has appeared on a number of television programmes performing injectable aesthetic treatments. Clare started Appearance Based Medicine in 2004, to enable her to provide the highest level of patient care and satisfaction.
Recently, Clare was one of only four UK practitioners invited by HA Derma to attend the international, higher-level masterclass held by IBSA in Milan, Italy. (IBSA are the manufacturer of Profhilo, Viscoderm Hydrobooster and Aliaxin Hyaluronic Acid Dermal fillers.) This ensures that Appearance Based Medicine continue to bring the latest and safest techniques in medical injectables through ongoing professional development.
Clare is a member of Save Face UK, which is a register accredited by the Professional Standards Authority, and is also on their Expert Advisory Board.
As well as training other Healthcare professionals in this field, Clare is a member of the British Association of Cosmetic Nurses (BACN) and British Association of Sclerotherapists (BAS) and is published in Aesthetics Journal.