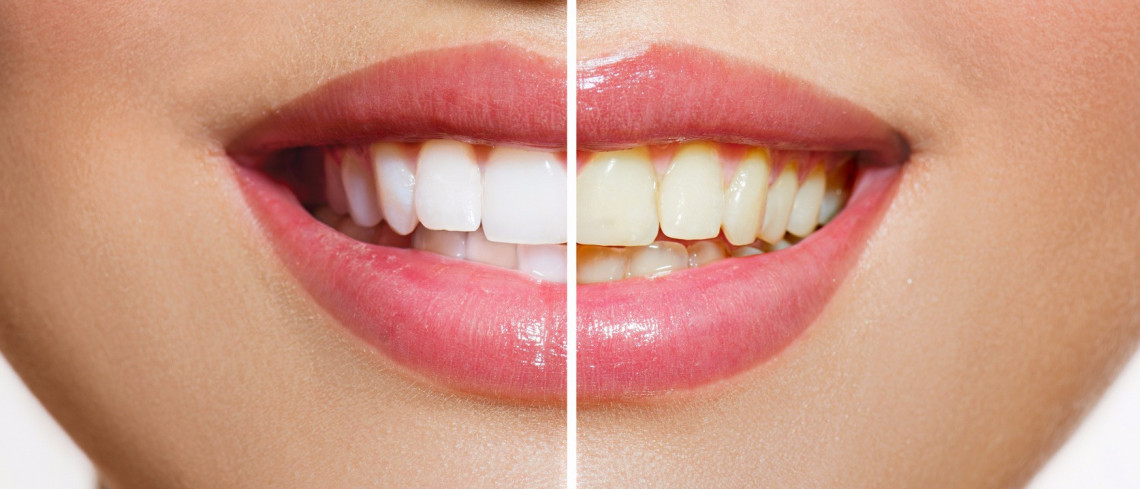 A growing number of British singles are considering illegal tooth whitening.
One in four singles have had tooth whitening while half of those have done so illegally.
The allure of cheaper treatment is becoming a major concern for health campaigners.
24 MAY 2017

NEW RESEARCH has discovered that single adults are driving an increase in the United Kingdom's illegal tooth whitening industry, as thousands admit to putting themselves at risk by having the procedure carried out by illegal, untrained and dangerous providers.
Not only do statistics show that single Brits are more likely to get their teeth whitened than those in relationships, but a deeply alarming number are doing so illegally, causing major concern for health campaigners.
The nationwide poll found that one in four people without a partner have had their teeth whitened (24%), more than twice as many than those in a relationship (11%). Of these, almost half of single adults have admitted to doing so illegally (45%), compared to just one in ten (12%) of people in a relationship.

Dr Nigel Carter OBE, CEO of the Oral Health Foundation, believes that most remain unaware of the dangers associated with the procedure while the allure of a cheaper solution often causes customers to seek unlicensed treatment.
Dr Carter said: "In 2011, it became illegal for anybody other than a dental professional to carry out tooth whitening in the UK, yet there are still a dangerous number of beauticians and salons still carrying out the treatment.
"These companies offer cheaper tooth whitening treatment which could be very appealing, especially for younger people with lower incomes, while the very fact that they are carrying out and advertising these services is only perpetuating the belief that it is a perfectly normal practice.
"When done incorrectly, tooth whitening can lead to severe chemical burns and the possibility of permanent scarring, tooth loss and in extreme cases affect the ability to eat and even breath.
"Tooth whitening is the practice of dentistry and we urge anybody considering getting their teeth whitened to do so, not only correctly but safely too. It my cost a little more at the dentist, but you are removing yourself from great risk by placing yourself in the hands of a qualified professional."
As part of National Smile Month, a charity campaign to improve the nation's oral health, the Oral Health Foundation wants to alert the public to the potentially life changing health risks dangerous illegal tooth whitening providers are exposing them to.
Tooth whitening is one of the largest growing cosmetic procedures in the UK, with the industry now estimated to be worth over £40million annually, as more and more people endeavour to emulate their celebrity idols and achieve what they see is the 'perfect' smile.
Under a European Council directive, tooth whitening products containing or releasing above 0.1% hydrogen peroxide can only be sold to a registered dental professional offering the treatment in their practice. Tooth whitening can only be given to a person after a dentist has first examined the patient to make sure there are no risks or any other concern about their oral condition.
Anybody who is not a registered dental professional and is offering tooth whitening treatment using hydrogen peroxide above 0.1% is breaking the law and liable for prosecution. Every single case raised by the General Dental Council since the rules came into force has resulted in a successful prosecution.
Helen Minnery, President of the British Society of Dental Hygiene and Therapy, spoke of the risks beauty therapy providers face by offering illegal tooth whitening procedures: "Much of this problem can be attributed to those carrying out the tooth whitening procedures and not being aware that what they are doing is completely illegal.
"Many undergo a brief 'training period' with an unscrupulous company and then believe they are qualified to carry out the treatment, but this is wrong and can be hugely dangerous to consumers with the providers facing the severe legal consequences.
"Ignorance in this case in not a valid excuse, by carrying out these treatments they are breaking the law and will be forced to face the penalties. Fines for carrying our illegal tooth whitening are unlimited so it can have serious financial and professional implications.
"There are a number of reasons why you might get your teeth whitened. Everyone is different; and just as our hair and skin colour vary, so do our teeth. Very few people have brilliant-white teeth, and our teeth can also become more discoloured as we get older. If you choose to have teeth whitening, make sure you have it done in safe way by a qualified dental professional."
Beautician, Caroline Sumpter, was the first person in the UK to successfully take legal action against one of the illegal industries' big names, Megawhite.
She paid £1,500 for an advanced laser tooth whitening package, under the pretense that she did not have to be a dentist to carry out the treatment.
Ms Sumpter said:" I took six months to fully research Megawhite. I knew I had to get all relevant information to support my case and was lucky to have several recognised dental professionals supporting me.
"Since my case I have been contacted by numerous people who have been duped into believing this is a legitimate business and who have consequently lost thousands of pounds.
"I still struggle to believe that a non-dental professional is still able to set up an illegitimate business providing teeth whitening.
"If this issue is not addressed urgently dental professionals are going to see a lot of people with damaged enamel and soft tissue who are in a lot of pain both physically and financially."
The research has been carried out as part of National Smile Month, a campaign to engage and educate more people about the importance of a healthy mouth.
National Smile Month, is sponsored by Oral-B and takes place between 15 May and 15 June. The campaign is also supported by Wrigley's Extra, POLO® Sugar Free, Philips and Regenerate. National Smile Month's Charity Partner for 2017 is Mercy Ships.
The charity campaign will see thousands of dental and health professionals go out into local communities across the country in a bid to improve brushing habits, education around diet and the dangers of added sugars and the importance of regular dental visits.
Related Treatment
Similar Articles