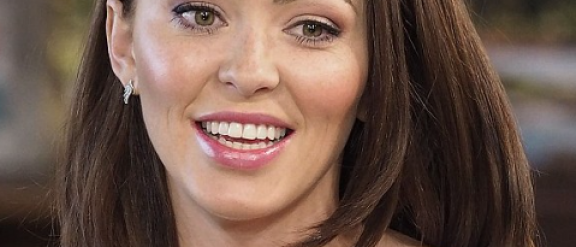 More women than ever are having cosmetic procedures as a way to boost confidence.
With Atomic Kitten singer Natasha Hamilton underwent undergone various procedures, including a boob job, laser treatments, Botox and lip fillers in a bid to make her feel less 'subconscious' about her body, it seems she is not alone.
The mother-of-four admits she's struggled to feel confident with the way she looks as she's got older.
Now, a new global survey suggests that female beauty is no longer driven solely by a desire to look younger; women want to control how they look as a way to change how they feel.
In this age of digital images, women are spending more time in front of the the mirror to check out how their close up will appear on screen, which means skin is now under the spotlight more than ever before.
In 2015, women had 91% of all cosmetic procedures in 2015 within the UK — a rise of 12.5% from 2014.
In the survey, conducted by the makers of Juvéderm facial fillers, some 65% of women agree facial fillers are more socially acceptable than they were five years ago and 57% believe facial fillers can look natural.
The area of the face that most women are interested in enhancing is under their eyes, with 66% specifically concerned about bags under the eyes.
Aesthetic practitioner and comparethetreatment.com Dr Rita Rakus said: 'There are a number of reasons why women are seeking cosmetic treatments now more than ever. Society has progressed and women have become more empowered and, therefore, more in control. The way we look changes the way we feel, and as women strive to be more confident, why not work on the parts of us that make us feel insecure?
'Due to the wear and tear of life — as well as the natural aging process — the age we look does not always reflect the age we feel. If a woman is 50, but still feels like her 25-year-old self, why shouldn't she be able to feel better about that? Women want to look good for themselves, not for other people — to boost their confidence overcome new challenges.'
She added: 'If treating a few lines on the face makes you feel better about yourself and gives you the confidence to accomplish new things, then why not go for it?
'Old associations of cosmetic surgery are starting to disappear. Instead, people are seeing how, when done properly, cosmetic surgery doesn't have to be obvious or look fake and this makes people so much more open minded to it.'
The Changing Face of Beauty: A Global Report is one of the largest research projects ever undertaken in medical aesthetics and captures the opinions on beauty and ageing from nearly 8,000 women across 16 countries.
Caroline Van Hove, senior vice president of International Medical Aesthetics at Allergan, said: 'What is especially exciting about this new research is the discovery that women around the world are united by an increasing desire to control how their looks evolve with time.
'And whether through photography filters, makeup or aesthetic procedures, investing in beauty is their way of positively influencing their image.'
Key findings include:
A desire to boost self-confidence (42%) is equally important as improving the aesthetics of sagging skin (42%)
Almost three quarters (74%) of women make the effort to look good primarily for themselves. Partners (37%) and friends (15%) have less of an influence
General 'beautification' (63%) is a bigger motivator than addressing the signs of ageing (50%), except in China where changing or enhancing a specific feature was the key trigger for seeking out beauty treatments