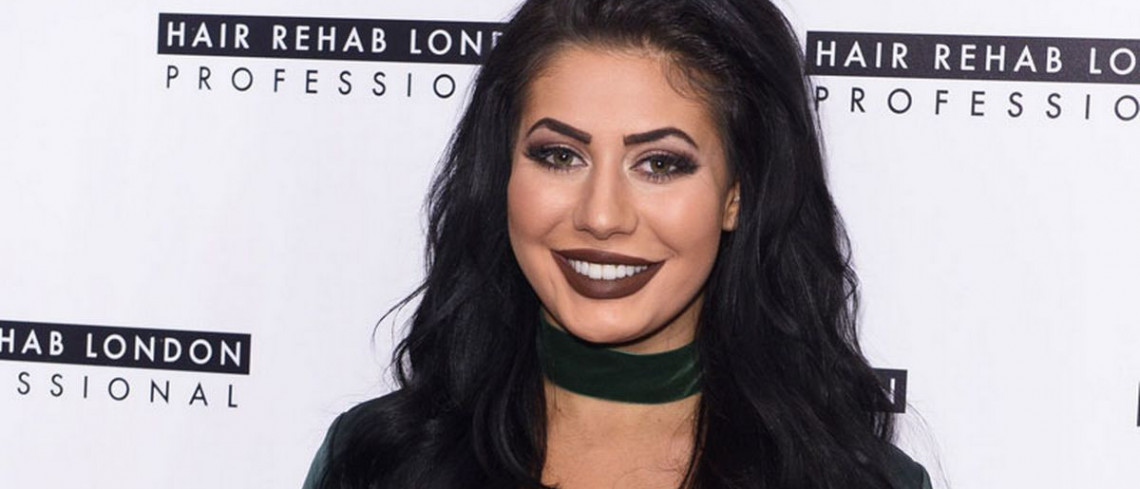 A Geordie Shore star has revealed she will undergo more cosmetic surgery – to help make her nostrils wider.
Chloe Ferry is opting for a second nose job because she is 'not happy' with the results of her first rhinoplasty operation last May, The Sun has reported.
She exclusively explained to the newspaper how she is currently having trouble breathing – so wants to get her nostrils widened to make breathing easier.
The 21-year-old is known for her love for cosmetic surgery, admitting that she had previously wanted to get a rib removed to make her waist slimmer.
But she claimed her cosmetic treatment addiction has started to disappear, adding that she is now 'very calm' with her surgery.
Her treatment list includes an eyebrow lift, veneers, Botox, cheek fillers and lip fillers.
But Chloe is not the only reality TV star to talk anti-ageing treatments within the last few weeks.
TV personality Megan McKenna took to Instagram to show off her new look after turning to lip fillers to plump up her pout.
Captioned with the words 'lips done', The Only Way Is Essex star can be seen looking into the camera pouting her new lips.
And fans gushed over her new look, with comments reading 'lip goals', 'stunning' and 'perfect'.
This is not the first time the 24-year-old brunette has opted for lip fillers.
The celebrity showed off the results of the procedure on social media after going under the knife last October.
But female stars are not the only ones to opt for treatment.
X Factor finalist Lloyd Daniels, who featured on the 2009 series of the talent show, recently posted a photo of him undergoing a hair transplant.
The Instagram post was coupled with an encouraging message where the 23-year-old singer wrote that he hoped his decision 'inspires' fans to make a decision – and show them that there is a way to maintain comfort.
He added that he 'can't recommend it enough' for those who suffer from hair loss.
And seven days later, he published another snap, adding that the swelling had already gone down and that he 'could not have dreamed for a better result'.
Ask an Expert
Find a practitioner