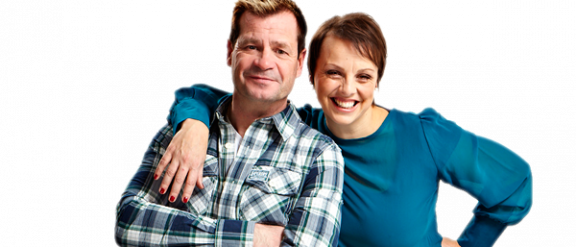 How teeth straightening brought a man to tears...
Essex dentist Thomas Sealey at Start Smiling Dental reveals how he changed the life of Heart FM's breakfast show presenter Martin Day with the cosmetic teeth-straightening treatment, Cfast
One of my first cases was to straighten the teeth of one of Heart FM's radio presenter Martin Day. He's been hosting the station's breakfast show at Heart Essex for about the last million years!
It was him sharing with me how his Cfast treatment completely changed his life so dramatically and how his new smile encouraged a new found level of confidence that led me to get more involved with Cfast.
I wanted to offer this treatment to as many of my patients as possible to help them access this same amazing journey.
Martin Day writes
At 50 years of age and petrified with dentistry – putting off way too many check-ups and enduring what I now know was unnecessary pain and discomfort – I happened upon Dr Tom Sealey.
'Never before have I felt so at ease with anybody in a "white coat" with the exception of those attractive girls in the perfume counter in Debenhams – but you know what I mean.
I have since undertaken, under his guidance; Fillings, root canals, extraction and, more recently, dental alignment and a full smile makeover.
I'm a radio presenter so it was with trepidation that I considered the possibility of major work in the area from which I make my living. After a very detailed and unrushed consultation (allowing me plenty of time to have all queries and concerns answered), we discussed the various options that were available with a full explanation of the pros and cons of each and every treatment.
I had no doubt whatsoever that all available treatments were available to me and that, whatever route I chose, I was in the very best hands – a feeling that put me at such ease people who knew of my fear of dentistry (which really was immense) found astonishing. In their words, "I'd been hypnotised" to be as confident as I honestly felt.
The team at Start Smiling – from reception, to Rhonda, Dr Tom's exceptionally capable, soft spoken assistant, made me feel I really was valued and that I would be guided every step, with reassurance from the very beginning through to what I hoped would be anything like as good as the portfolio of previous happy clients.
I'm not an emotional man but truly shed a tear when after just months of Cfast braces, whitening and bonding, I had the smile I wish I'd had many years previous.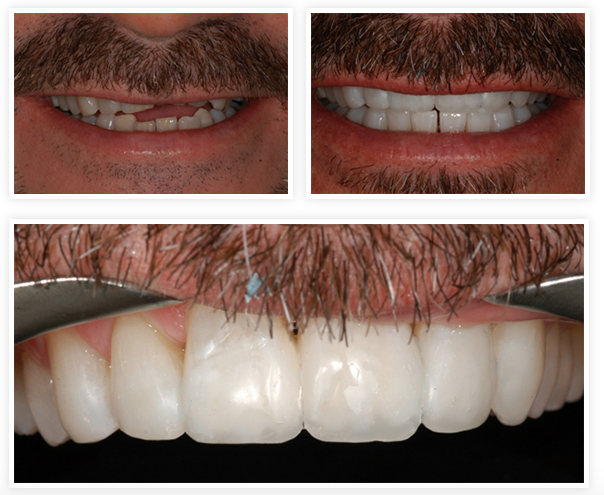 I now smile in family photos as opposed to the hard look I had adopted, appearing to never look like I enjoyed the many happy moments spent with my family.
As a successful radio presenter, it is not uncommon for me to be approached at what I'm pleased to say is a regular occurrence for a "selfie" which I have never been happier to now willingly take part in, previously I was embarrassed if I'm honest.
My life has been turned around, I cannot recommend highly enough the professionalism with which Dr Tom and his team handled my treatment.
I was informed, guided and valued and taken on a journey that has changed my perception of dentistry. I have never had such a U-turn in any profession – Dr Tom and his team are a credit to the industry and I cannot recommend them highly enough to anybody who will listen.
I will smile for many years – not just at the results but because the experience has given me confidence to tackle other tasks in life I didn't think I could handle – and will do so smiling!
Related Treatments
Similar Articles