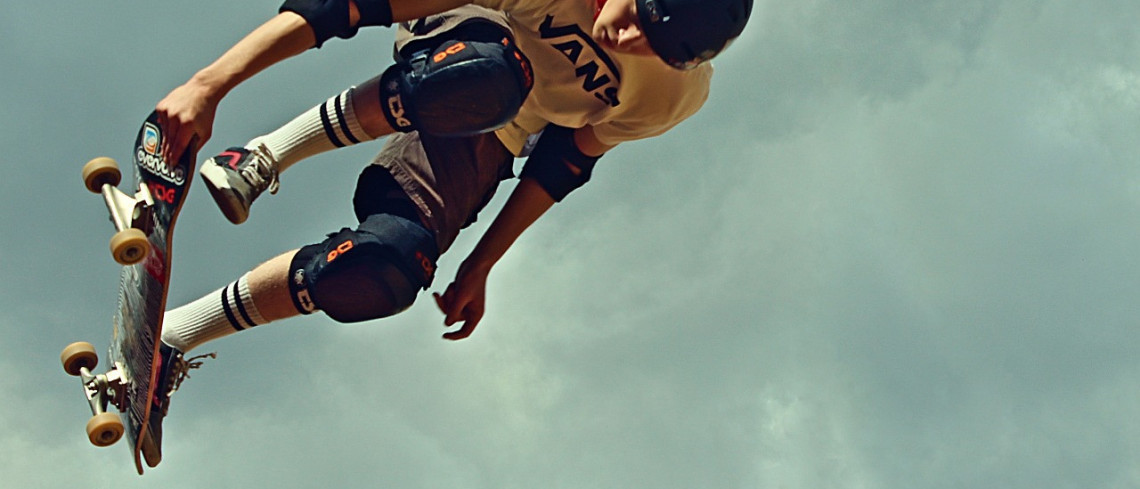 Cosmetic dentist Dr Mani Bhardwaj wants you to look after your smile with one small investment…
With summer finally here, the mass exodus from schools and workplaces not only spells fun in the sun — it can also mean trouble if you're not properly geared up when it comes to enjoying any high risk or contact sports.
Seeking thrills and spills in the sunshine — at home or abroad — is all part of the long summertime break but, whether this take place in recreational parks, on holiday or even on the UK's streets, now's the time to consider getting properly equipped to minimise the health risks summertime sports bring.
And, whilst we all now know the importance of kneepads, shin pads, jockstraps, gloves and helmets and other protective clothing, how many of us consider the importance of protecting our mouths and teeth?
The risk of tooth damage is inevitably increased in fast, physical sports or if bats and balls are involved.
Studies show that between 13-39% of all dental injuries are sports related, with approximately 25% of children in the UK injuring or losing a front tooth at some stage.
Sports activities such as mountain biking, skateboarding, surfing and rollerblading pose a huge risk to oral health — with the amount of damage a sports injury can inflict on our teeth and mouth high.
And, with the rise in popularity of these sports, traumatic dental injuries have also increased.
There's nothing worse than our enjoyment in the sunshine being spoilt by an emergency trip to the dentist so you need to consider investing in protecting your oral health against injuries and damage, too.
Contact sports such as rugby and baseball are the main pastimes that spring to mind when it comes to protecting the face and teeth but, be warned, it's easy to forget how risky the following summer fun activities can be:

Surfing, paddle boarding and bodyboarding
Mountain biking and road cycling
Skateboarding
Rollerblading
Horse riding
Beach volleyball
Rounders.


So, you may have the right trainers, the best bike, a designer bodyboard and the coolest skateboard or blades but have you invested in the all-essential protective equipment?
Here, cosmetic dentist Dr Mani Bhardwaj reveals the importance of a custom-fitted mouthguard…
Why do I need a custom-fitted mouthguard? Can't I just buy one from a shop?
You can but mouthguards from shops, but they will never be made as well as a custom-fitted mouthguard. These are created by a dental lab technician who makes it fit in such a way to give comfort, protection and maximum retention. Put simply, custom-fitted mouthguard will fit perfectly; serving its purpose well and will not let you down or waste your money. Over-the-counter mouthguards that are not bespoke are typically made from flexible plastic and are relatively inexpensive, Some can be boiled and moulded to your teeth, but the extremely hard material means they are very often uncomfortable to wear for long periods of time
Ok, a custom-fitted mouthguard it is then. So, how quickly can one be made? Usually less than one week — and sometimes even the next day!
Is the expense really worth it?
Most certainly! So many people I know have gone through so many of the regular noutguards — they either don't fit properly or they feel uncomfortable and so on. With a custom-fitted mouthguard, they are created to fit your mouth and your mouth only, which means they are worth every penny!
Talk me through the process of creating a custom-fitted mouthguard…
Custom-fitted mouthguards are made by a dentist and lab technician. The dentist takes an impression of the mouth, makes a cast and then forms plastic around the cast. Custom-fitted mouthguards provide better protection, are more comfortable and are more likely to stay in the mouth compared to other models.
3 top things to look for in a mouthguard

It should be comfortable, well fitting and not prone to dislodging on impact
It should provide adequate thickness of material (4mm) over vulnerable areas to reduce impact forces
When biting lightly on the mouthguard, large areas of its biting surface should be in contact with the teeth in the opposing jaw to reduce the risk of jaw fracture.
Search for a practitioner today to custom fit a mouthguard >