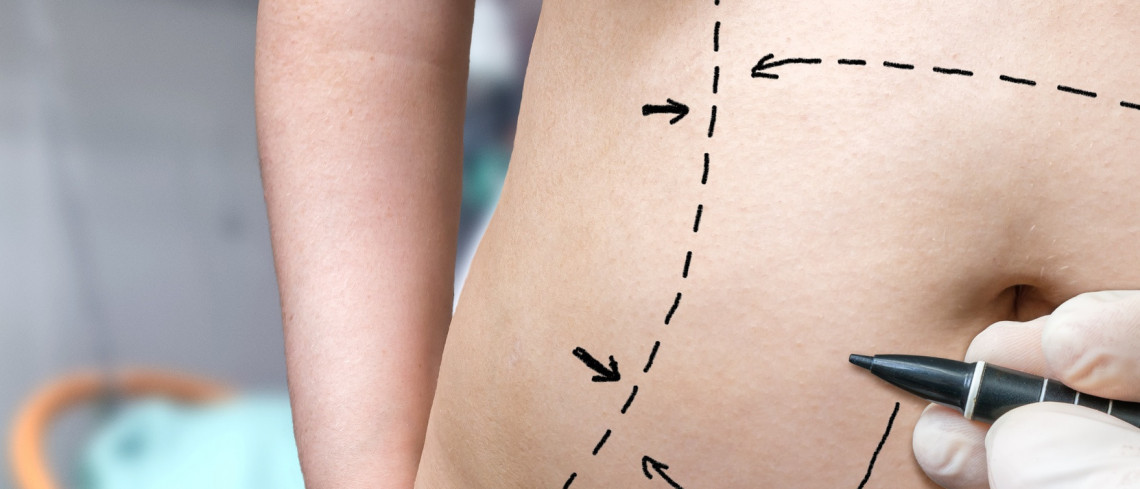 A woman who faced years of embarrassment caused by unsightly surgery on her abdomen now feels amazing, thanks to the surgical skills of a plastic surgeon.
Dr Fulvio Urso-Baiarda is a consultant plastic, reconstructive and aesthetic surgeon with a Berkshire practice.
He recently carried out cosmetic surgery on the woman who had had tummy surgery as a baby, leaving her with a large scar across a lower part of her stomach.
Years later – as an adult – she needed emergency surgery to release internal scarring around her intestines, through a new scar that ran from her belly button downwards.
Despite being very fit and healthy, the tethering from those scars created unusual fatty bumps, which she hated – she told Dr Urso-Baiarda that her stomach looked like a bottom under her belly button and despite seeing several surgeons in a bid to improve it, she'd not had much success.
She recalls: 'I felt very uncomfortable. My tummy looked like a bottom, as the line went through the centre of my tummy. As I grew older, I felt I wanted to have something done.'
However, having been turned away by a number of clinics in her 20s, the woman – now in her 30s and a mum of three – faced another operation that added to the scar tissue.
She explains: 'From that day, I never got changed or even looked at myself in front of the mirror, so my partner and I thought: "Let's go on a mission to see if someone could help".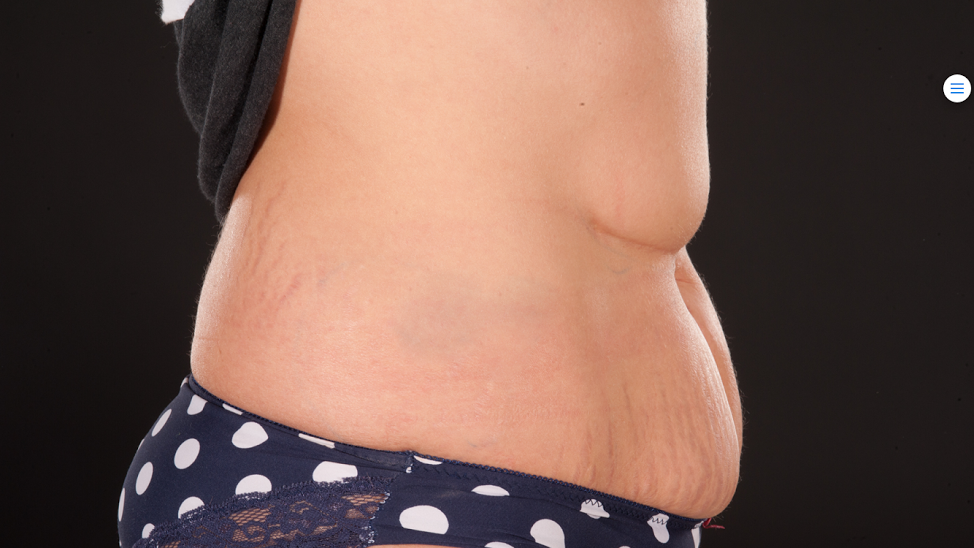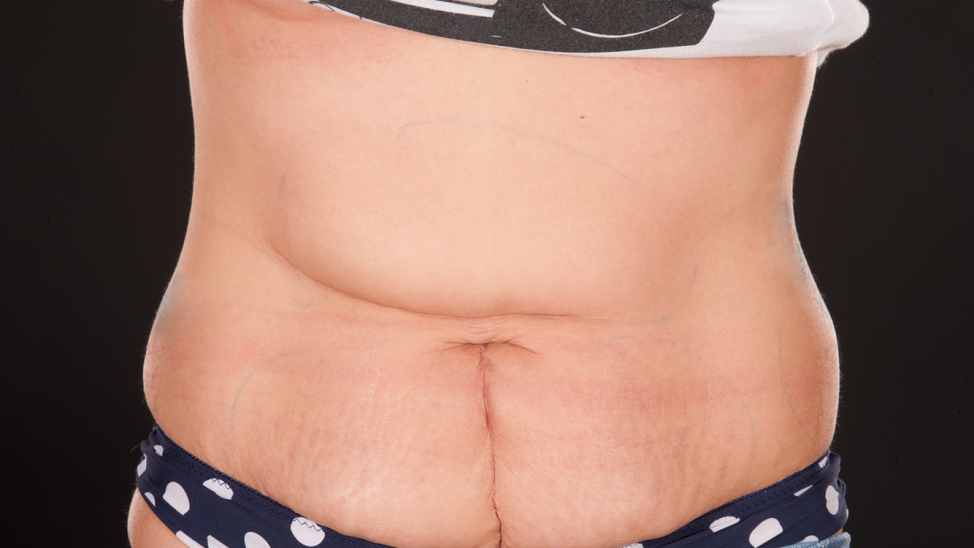 That someone was Dr Urso-Baiarda.
He says: 'Her case was very challenging and she was repeatedly declined, but I felt I could help her. I explained it wouldn't be possible to remove all the scarring but, if she would accept a scar that was higher than that of a usual tummy tuck, then it could certainly be improved.
The woman agreed and he went ahead.
Dr Urso-Baiarda recalls: 'Surgery was much more challenging than a standard tummy tuck but everything went smoothly and the patient went home as usual.
'When she came back to remove the dressings, I remember feeling a moment of worry that she might not be pleased, as I usually make the scar very, very low but couldn't in her case. She looked down and started to cry.
'I asked: "Happy or sad?" She wiped her tears. "Very happy," she said. She had a tight, slim tummy and her scars had been – mostly – removed. She went on to write the loveliest thank you letter; hers and others are a big reason why my job is so satisfying.'
His happy patient explains: 'Straight away he had a very positive way about him, which I liked. He took time and was supportive. I had my surgery and I finally feel like a lady and feel alive!'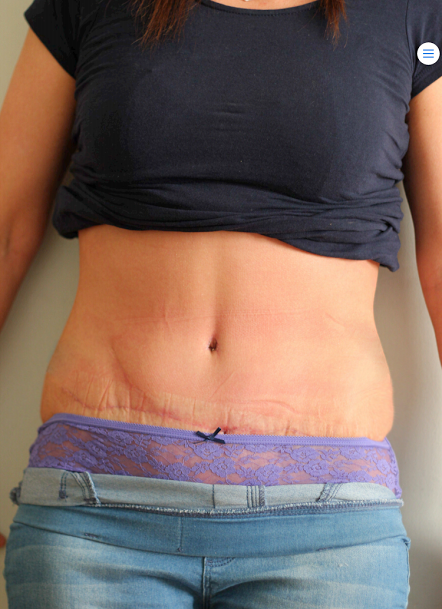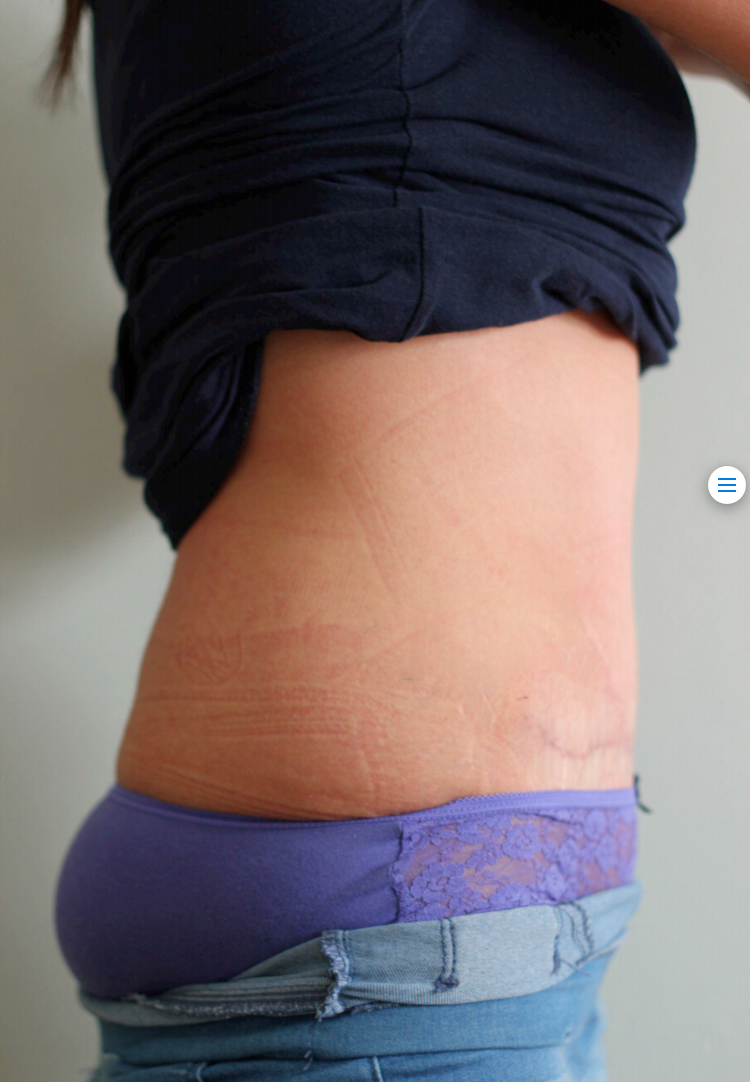 Dr Urso-Baiarda believes that the main ingredient for successful surgery lies in the ability to plan ahead.
He explains: 'We both knew her scar would be higher than usual, so we agreed that I would also reposition her belly button a little on the high side – not so much that most people would notice if she had nothing further done, but enough to mean that later, once her tummy skin had stretched a little, it would be possible to do a relatively small second operation (a mini tummy tuck) to reposition the tummy tuck scar lower to the ideal position.
'At the same time, this would pull the belly button down into its ideal position, too. As planned, we went ahead with this, and now it would be difficult to know how much emergency surgery she had needed as a baby and later as an adult. Her scars are much better hidden and she looks toned and natural.'
His patient adds: 'Dr Urso-Baiarda changed my life forever and it's not just the surgery; it is the way he is. He actually cares about the person and what he is doing and he knows he is making lives so much better.'
A tummy tuck – or abdominoplasty – is cosmetic surgery to improve the shape of the tummy area (abdomen). It does this by removing excess fat and skin and tightening muscles.
ask Fulvio Urso-Baiarda a question
Related Treatments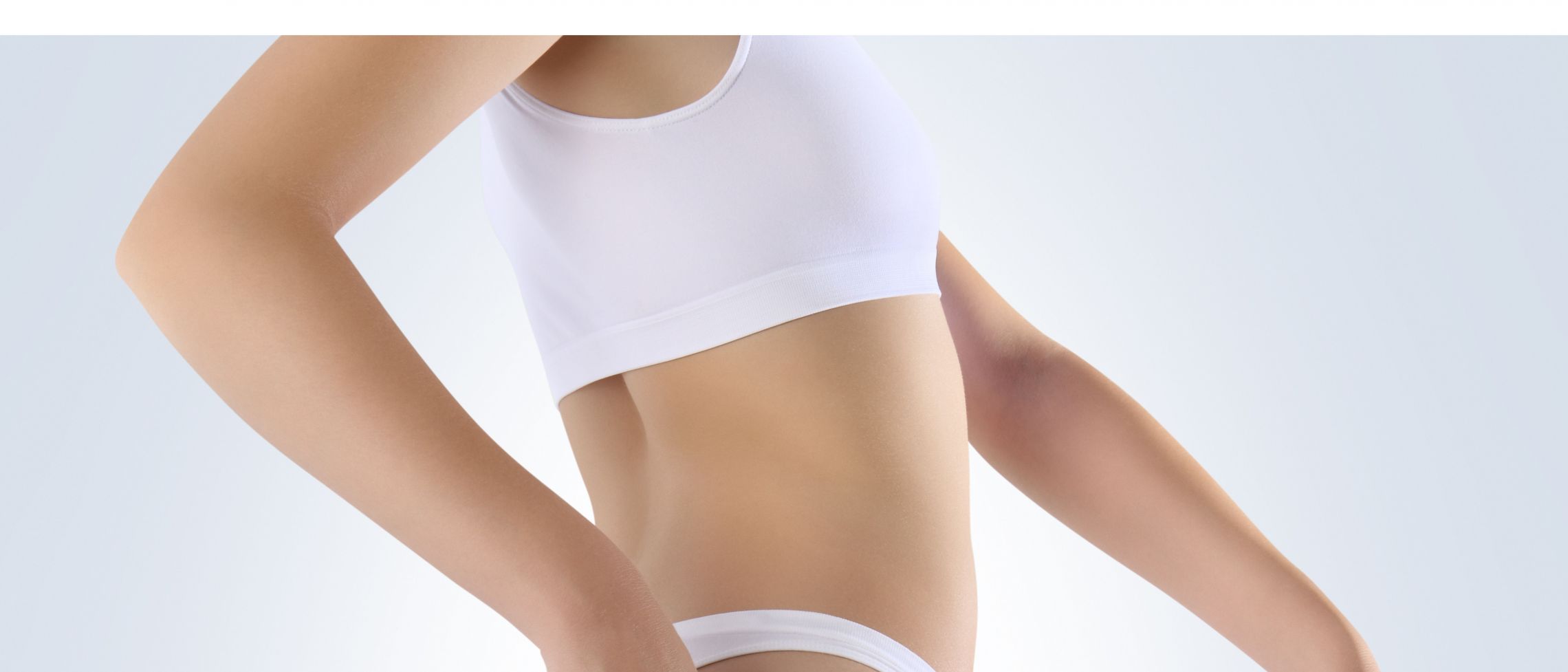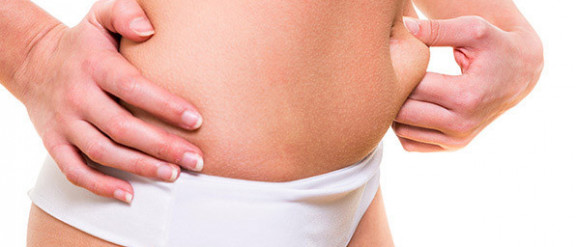 Similar Articles