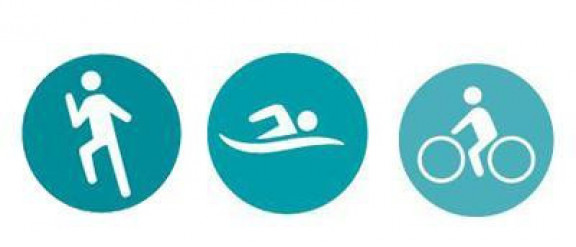 Mouth cancer action group, Moveit4smiles, has helped to raise £2,000 in aid of Mouth Cancer Action Month as part of their pedometer challenge.
The team from Moveit4smiles held their pedometer challenge, where teams compete to see who can take the most steps, as part of the Argus Appeal Charity Golf Tournament at the East Brighton Golf Course.
As part of the initiative, 80 keen participants were challenged to keep a track of how many steps they took during the day, with prizes going to the person who did the most and the person who did the least steps.
Aside from raising money in aid of mouth cancer the event raised an impressive total amount of £10,000, to be split between local charities including; The Argus Appeal, Rockinghorse, Cystic Fibrosis charities and Birdies 4 Children.
Co-founder of Moveit4smiles and Comparethetreatment.com Oral Health Expert, Christina Chatfield said: 'Everybody had a wonderful day and managed to raise an incredible amount of money, The Argus Appeal is a fantastic cause which has contributed to the local community for almost six decades and we are excited to be part of it.
'As well as raising valuable funds for mouth cancer, the initiative has also helped to drive awareness of the urgent need for gender-neutral HPV vaccinations to help prevent mouth cancer within the local community.
'We are especially thankful as this was the first time that Argus benefited a non-local charity and have already agreed to support the Moveit4smiles pedometer challenge in 2017 as part of their 60th anniversary.
'We hope to build upon the pedometer challenge next year and we are urging everybody to get moving and challenge themselves in aid of mouth cancer action.'
Moveit4smiles is an oral health initiative with a simple aim, to get moving and raise money in the fight against mouth cancer.
They ask those who are passionate about raising awareness of oral health and wellbeing to get involved and help make a difference to the awareness of mouth cancer.
Dr Nigel Carter, of the Oral Health Foundation, said: 'The work that Christina and the Moveit4smiles team does is vital in helping to spread understanding of mouth cancer to the wider community.
'We are incredibly grateful to Moveit4smiles for their continued support of Mouth Cancer Action Month, their tireless effort in raising money and awareness of this disease is a valuable part of helping to reduce the impact of mouth cancer in the future.'
Mouth Cancer Action Month runs throughout November.
To get involved in the Moveit4smiles pedometer challenge visit www.moveit4smiles.org/challenge.
For more about Mouth Cancer Action Month 2016, visit www.mouthcancer.org.