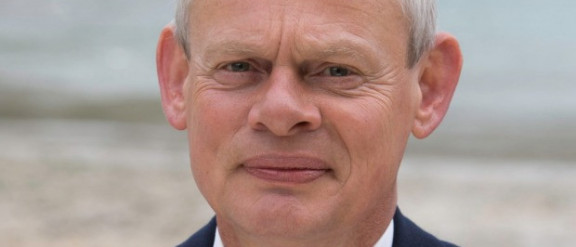 An English actor is battling to have the cost of cosmetic work set against his income tax.
Martin Clunes has appealed the decision that he could not offset the cost of the mystery treatment against his acting income.
According to MailOnline, he insisted that he needed the cosmetic surgery to aid him in his acting work.
He added that it was 'intimately connected' with his acting work.
HMRC said he should not be able to offset the cost in a bid to cut his tax bill – with the judge dismissing his application for anonymity.
People have taken to social media to speculate over what treatments the 55-year-old may have opted for, from facelifts and Botox to hair transplants and neck lifts.
But claims have been made that the Men Behaving Badly star had dental veneers put on his teeth.
Veneers help to improve the colour, shape and position of teeth, helping them to look healthy and natural.
Clunes is not the only TV professional who has hit the headlines this week.
Home and Away's Ada Nicodemou took to Instagram to share a revealing video of her undergoing clinical skin needling.
The non-invasive procedure helps to stimulate the production of collagen – making skin appear younger and healthier.
The 39-year-old actress can be seen lying down as a gloved professional gets to work on her forehead using a needle wand.
And a fellow Australian is also sharing snaps of anti-ageing treatments on Instagram.
Laurina Fleure, who appeared on The Bachelor, documented her 'vampire facelift' on the photo-sharing platform.
The 32-year-old is posing for the snap as a surgeon continues to carry out the treatment, leaving a trail of needle marks across her cheeks.
The treatment has become evermore popular in recent months after Kim Kardashian shared a photo of the cosmetic work with her followers.
The work involves injecting the patient's own blood into the facial area to erase wrinkles and create a smoother complexion.
According to The Daily Telegraph, Laurina is no stranger to surgery – she has also had work carried out on her breasts, Botox and liposuction on her armpits.
Ask an Expert
Find a practitioner