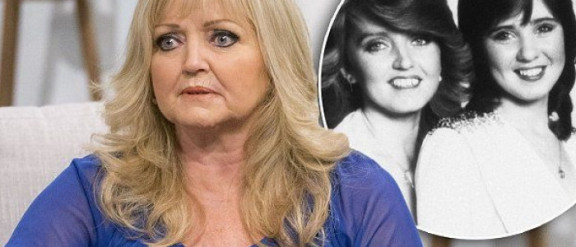 A singer has undergone a five-hour facelift in a bid to transform her look – and it will later be broadcast on television.
Linda Nolan spoke about her decision to opt for a facelift on Loose Women this week, where she was recorded sitting in the Harley Street operating theatre.
Speaking before the surgery on Wednesday, the Irish star explained that the treatment cost her £6,000 and would involve skin tightening, laser resurfacing and a chemical peel.
The programme showed Linda wearing blue scrubs with incision marks on her face as Birds of a Feather star Linda Robson asked her how she was feeling.
The procedure will later be broadcast on Loose Women.
The Mirror reported that the 57-year-old made the decision to go under the knife after seeing 'sadness' every time she spotted her reflection – despite her not feeling the same inside.
She told the Loose Women panel earlier this week: 'I don't see the reflection of the person that I am inside today.'
Linda rose to fame in the 70s when she was a member of The Nolans – a girl group made up of her and her sisters Denise, Coleen, Anne, Bernie and Maureen.
Linda has had a difficult time in the past, losing her husband, Brian Hudson, in 2007 to skin cancer while she was fighting a battle with breast cancer.
And just seven years ago breast cancer claimed the life of her younger sister, Bernie.
She decided to opt for the life-changing procedure after she realised 'it's okay to be happy again', according to the Mirror.
But her sister Coleen – who has just entered the Celebrity Big Brother House – has no idea the operation took place.
Linda added: 'This is something that I want to do for me.
'Initially, she will be shocked but she wants me to be happy again and this is my little icing on the cake for me turning a corner in my life.'
Facelifts – also known as rhytidectomy – help to reduce signs of ageing by decreasing the appearance of wrinkles and tightening the skin.
Treatment costs start at around £6,000 and patients will usually make a full recovery within three weeks.
Ask an Expert
Find a facelift practitioner
Related Treatment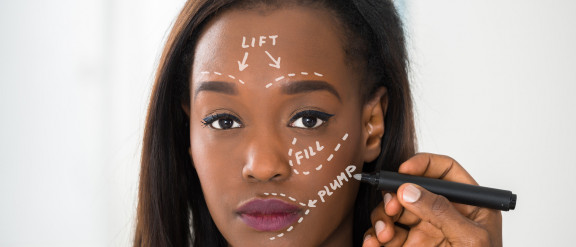 Similar Articles