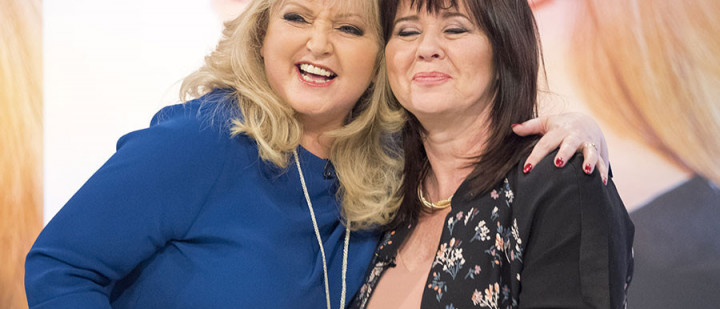 A singer said she was 'thrilled' with the results of her facelift as she revealed her youthful looks on television.
Linda Nolan proudly showed off her new look on ITV's Loose Women after undergoing a £6,000 lower facelift earlier this year.
This comes as research shows that older models are inspiring the post-war baby boomer generation to take pride in their appearance.
The Loose Women panel told her she looked 'amazing' as she made her way out into the studio to surprise her blindfolded sister, Coleen.
On seeing her for the first time, Celebrity Big Brother winner Coleen said: 'Wow, you look fabulous'.
Linda joked: 'I'm definitely the younger sister now.'
The actress said she was 'thrilled with the results', adding that it was something she had wanted for a long time – and was even awake while the procedure was carried out.
The 57-year-old had opted for the treatment while Coleen, 51, was taking part in this year's Celebrity Big Brother series.
Talking about the Harley Street practice where she got it done, she described it as an 'amazing clinic' – adding that she was looked after 'royally' by the staff.
But Linda is not the only baby-boomer who is taking pride in her appearance as she gets older.
At a time when more of us are embracing benefits anti-ageing treatment (surgical or non-surgical), adverts are being peppered with laughter lines and good-looking greys.
London-based MOT Models have said it has seen a shift in big brands which are now looking for real life characters – rather than unrealistic and over-edited features.
Founder Helen Illes says: 'Today it is those aged between 50 and 70 who have true spending power.
'The post-war generation continues to explore exciting activities and wants to dress with style. Younger generations are struggling to make ends meet.
'These models must reflect the customers and showcase the brand's sophisticated qualities. Advertisers need individuals who won't be eclipsed by big brands.'
Helen Mirren recently became the brand ambassador for L'Oréal at the age of 71.
And Jan de Villeneuve, 72, dominated London Fashion Week and 50-year-old Cecilia Chancellor made a comeback to modelling.
Find a Facelift clinic in your area
Related Treatment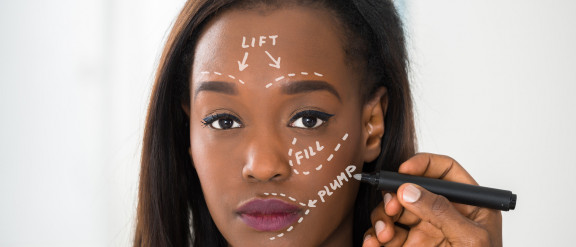 Similar Articles