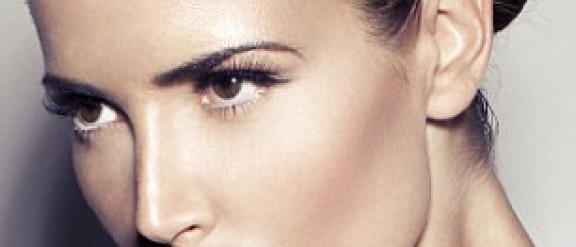 Dr Vincent Wong is an advanced medical aesthetics practitioner and the founder of La Maison de l'Esthetique, a Harley Street clinic dedicated to advanced facial enhancement.  He is a fully qualified Doctor with extensive research experience in Plastic Surgery and Dermatology.  A sought after expert, Dr Wong has presented his work at national and international conferences, including those hosted by the British Association of Plastics, Reconstructive and Aesthetics Surgeons (BAPRAS) and the British Association of Dermatology (BAD).
Dr Wong is passionate about fighting the signs of ageing non-invasively and provides his patients with treatments to look younger without having surgery. He has also helped models and beauty queens including Amy Willerton (Miss Universe UK, whose appearance on I'm a Celebrity Get Me Out Of Here has made her a household name) and Cherelle Rose Patterson (the current Miss Jamaica UK) reach their peak at exactly the right time by planning ahead.
Now Dr Wong has produced and directed an informative and insightful TV programme designed to shed the light on a variety of aspects of the beauty industry.  The feature-length film called 'Life Is Beauty-Full' is designed to help highlight the pressure that young people are facing to look good; the reconstructive aspects of facial aesthetics; and the safety of the industry.   The film is also a fund-raising project for The Safety In Beauty campaign which was set up by Cosmedic Coach Antonia Mariconda who also contributed to the content.  
Life Is Beauty-Full features an exciting cast list of celebrities - Made in Chelsea fans will be delighted to see that there are no fewer than three cast members who make an appearance; Mark Francis Vendelli, Victoria Baker Harber and Sophie Hermann.   They star alongside Amy Willerton, Sophie Anderton, Debbie Arnold, Felicity Dean and Caroline Nokes MP.
The filming took place in London's celebrity haunts, spas and salons and includes presenters Luissa Burton and Cherelle Patterson.  The voice over artist is Reyna Stewart whilst the visual design was created by Victor Wong.    There is a strong musical aspect to the film with song lyrics to "Confidence Is Conscienceless" written by Dr Wong himself, demonstrating yet another creative string to his bow.  This is performed by Lucie Jones, the 2009 X Factor finalist accompanied by guitarist Richard Marcel, who is one of the UK's top TV, film and celebrity choreographers.

 At the announcement of the date for the film premier Dr Wong commented "This film is a serious look at the main issues surrounding the aesthetics industry, both from a consumer and professional point of view. We aim to provide the general public with some useful insights into the beauty industry as well as educating and raising awareness about the safety of the sector.   The creation of every aspect of the programme has been hugely challenging, but fun at the same time. I hope the viewers will find it informative and interesting, and at the same time, help raise funds for The Safety In Beauty.  I would also like to thank the film sponsors who include Teoxane, Sinclair IS Pharma and Institute Hyalual."
It is anticipated that Life Is Beauty-Full will be appearing on Sky TV in Summer 2015.
Tracy Posner, Positive Communications