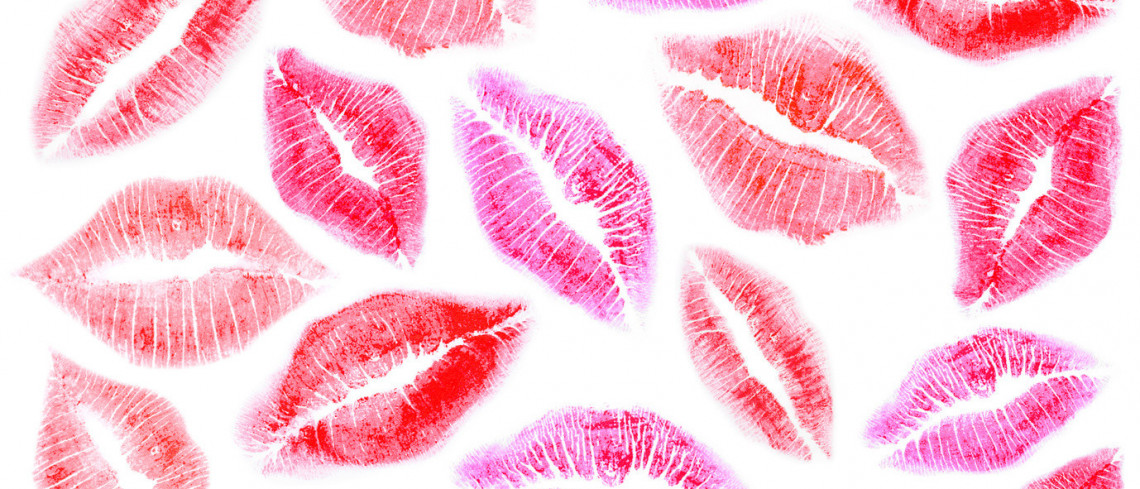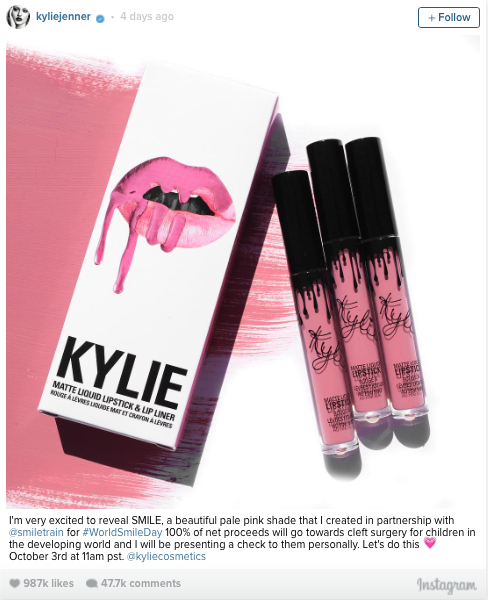 Kardashian fave Kylie Jenner has dreamed up a limited edition shade of lipstick to raise awareness and funds for dental charity, Smile Train for this week's Smile Day (7 October).
She posted the news on Instagram revealing: 'I'm very excited to reveal SMILE, a beautiful pale pink shade that I created in partnership with @smiletrain for #WorldSmileDay 100% of net proceeds will go towards cleft surgery for children in the developing world and I will be presenting a check to them personally. Let's do this.'
World Smile Day happens once a year and is aimed getting us all to 'do an act of kindness. Help one person smile'.
American artist Harvey Ball created the iconic 'smiley' way back in 1963 and later expressed concern over the 'over commercialisation' of his symbol.
With a view to reclaiming the smiley as a symbol of goodwill and good cheer, he dreamed up World Smile Day as a special 24 hours to encourage is all to dedicate a day where there are no politics and no religion.
The first Friday every October marks the day.
When Harvey died in 2001, the Harvey Ball World Smile Foundation was created to honour him.
The launch of the 'Smile' Lip Kit, a limited edition set from her Kylie Cosmetics line is available now.
According to the charity – that treats children with cleft lip and palate – Kylie will be helping to light up the Empire State Building in red and blue, Smile Train's signature colours.
She says: 'As the ambassador for Smile Train, I am excited to have the opportunity to donate 100% of the net proceeds from my newest Lip Kit 'Smile' to this amazing organisation.'
More than 170,000 children in developing countries are born with cleft lips and/or palates each year. Children with untreated clefts live in isolation and, more importantly, have difficulty eating, breathing and speaking.
Since 1999, Smile Train has provided more than one million cleft repair surgeries.
The charity Smile Train is also inviting us to host a party to celebrate World Smile Day, the proceeds of which can go to the charity.