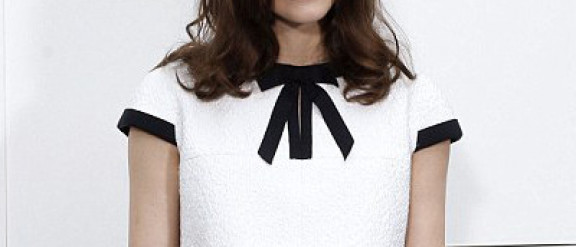 Keira Knightley's 'wasp waist' photographed at the Chanel Paris fashion week has been attributed to an influx of women opting for a non-invasive fat freezing treatment this year.  Maybe that or the mince pies and over indulgence at Christmas!
This 60 minute treatment known as Lipoglaze or the better know Coolsculpting can create a sculpted waist for those who are unable to shift those stubborn pockets of fat around that area.
The treatment works by gently heating and then fast-freezing subcutaneous fat cells up to -10 degrees. The fat cells crystallise and die at that low temperature; they are then expelled through the body naturally over the next four to eight weeks.
It is said that: "Around a third of all fat cells treated will disappear from each one-hour session which get rid of a third of all fat cells in the treatment area and in the case of the waistline in amounts to around two inches of the waistline."
Debra Robson from LoveLite clinic said "The lipoglaze treatment will get a result within 4-8 weeks and our recent clinical trials showed it took over 33% of the fat in the treatment area in one 60-minute session, so it's really effective."
Apprentice star Luisa Zissman (below) is said to have used this treatment in preparation for being snapped in a bikini.