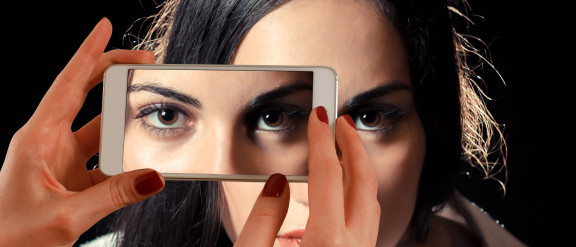 Patients who have Botox to smooth out the two vertical wrinkles between the brows are a lot happier with how they look after the cosmetic procedure.
That's according to a new study, which reveals that patient satisfaction with their overall facial appearance increased by 28% with injections to the so-called 11s, the lines that appear between the brows as we age.
The satisfaction rate was determined based on participating patients' completion of the FACE-Q survey, a newly developed and validated patient-reported outcome instrument that can be used for measuring patient's own perceptions of cosmetic facial procedures.
The survey consists of 63 questions asking patients to evaluate their overall appearance, age appearance, and the appearance of cheeks, nasolabial folds, lower face and jawline, chin and neck.
The study was published in the Aesthetic Surgery Journal, the magazine of the American Society for Aesthetic Plastic Surgery (ASAPS).
Dr Daniel C Mills, President of ASAPS said: 'The results of this study are not surprising and validate what we've suspected for quite some time. I see an ever-increasing influx of patients in my practice requesting botulinum toxin type A injections to the area between the brows and other areas on the face like the crow's feet and forehead as a preventative anti-aging or, pre-aging measure from patients in their 20s up to their 70s.
'It's a quick non-surgical fix that packs a powerful punch and this new study reaffirms the efficacy of botulinum toxin type A and the satisfaction it brings to patients.'
Patients stated that they believe they look an average of 5.6 years younger post-injection with any of the botulinum toxin type A products, such as Botox and Dysport.
Find a Botox practitioner today >
Find a Dysport practitioner today >