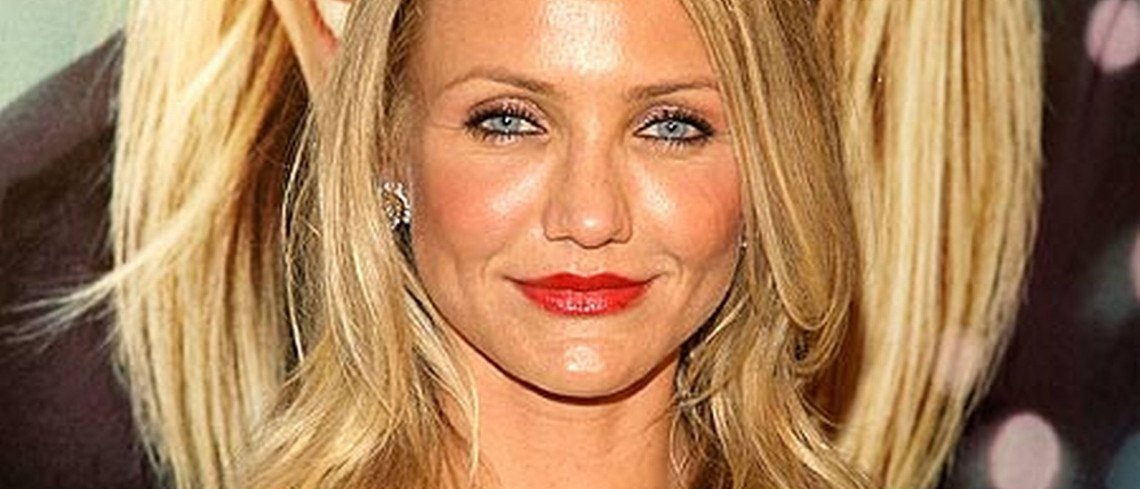 Acne sufferers such as Cameron Diaz and Pixie Lott may be able to keep their youthful looks for longer, a new study has found.
Those of us whose lives have been blighted with pesky breakouts may be blessed later in life with better protection from ageing skin.
That's according to a new study by scientists who claim sufferers of the skin condition are more likely to have longer telomeres (the protective repeated nucleotides found at the end of chromosomes) in their white blood cells, meaning cells could be better protected.
Interestingly, some dermatologists have noted in the past that acne sufferers have fewer signs of ageing, such as thinning skin and wrinkles than those of us who have always had clear skin.
Film star Cameron Diaz is one celebrity who has opened up about suffering severe acne in her teenage years. The 44-year-old has said in the past that she swapped fatty foods for organic products to help eliminate her bad skin and avoid breakouts.
And the former fashion model has admitted trying Botox in a bid to slow down her ageing process – but according to the research, it appears that her past skin issues will, in fact, be her saviour.
The scientists involved in the study used the skin biopsies of twins to investigate their theory with Dr Simone Ribero, a dermatologist at King's College London. He said the findings show the cause could be 'linked to the length of telomeres' which appear to be different in acne sufferers – meaning their cells could be protected against the ageing process.
The group are now carrying out further work to see if certain gene pathways are an ideal base for beneficial interventions.
Pearl and Pixel Laser treatment is one acne-busting technique used to eliminate scarred and damaged skin.
It uses a high-energy beam of light to zap the damaged areas of skin. The laser removes the epidermis and upper dermis, which triggers the body's natural healing process – stimulating the growth of healthy skin.
The treatment costs between £400 and £500 per session, and recovery can take between five to eight days.
Related Treatment
Similar Articles