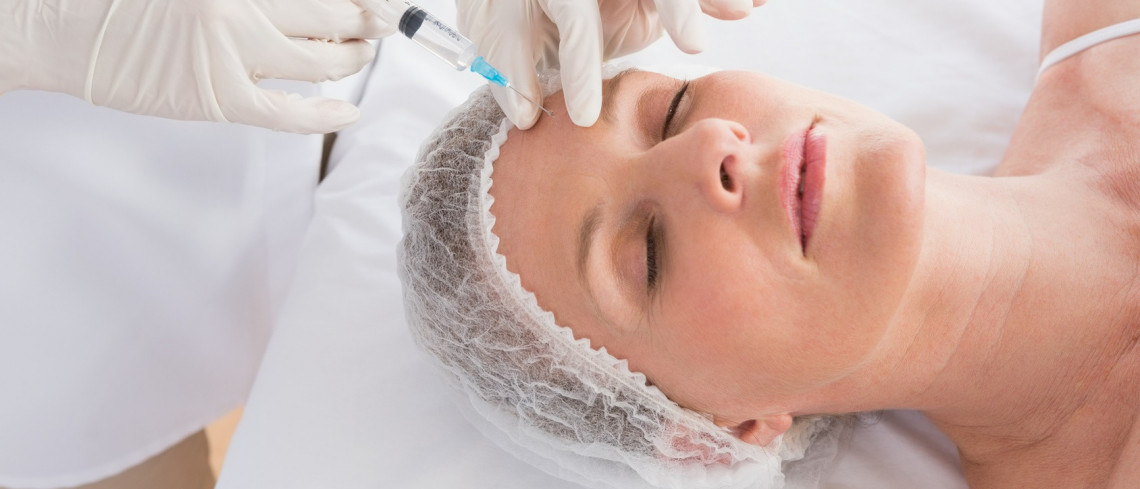 Nowhere more is that saying true than in the world of aesthetics. Sadly, non-surgical procedures remain unregulated here in the UK. This means that not only are many practitioners offering treatments without the necessary basic training but also that rogue traders are thriving, threatening our health with their risky business.
And where there exists a demand for cheap 'quick fix' anti-ageing procedures, these 'cowboy' practitioners will prey on those of us who are really keen to have teeth whitening, Botox or dermal fillers, for example, but haven't the budget to fulfill their dreams.
First of all, don't be tempted by any knockdown price tags. Cheap is never cheerful when it comes to health. Everyone adores a bargain, of course – just take a look at the number of us heading for the sales over the coming weeks. However, there is a world of difference between enhancing your appearance with medical aesthetic procedures and investing your hard-earned cash in a cut-price designer dress, suit or pair of heels in the January sales.
Never compromise your health in your search for enhancements – far better to look to the future when you have the funds than to rush into something with someone you are unsure about.
Unfortunately, many of us have already been duped by unscrupulous people looking to cash in on the booming cosmetic industry – the media is full of scary stories of procedures gone wrong.
Some bogus practitioners have been prosecuted and put out of business but, sadly, this only leaves a gap in the market for others to peddle their risky wares.
Interestingly there is a current move towards a type of self-regulation with the JCCP (Joint Council of Cosmetic Practitioners) who are developing a register of practitioners who have received the appropriate training and therefore have the skills to deliver certain treatments.
However, a fully regulated industry remains the ultimate goal – and one, which many are actively striving to achieve.
So, until that happens, what should we do to ensure the practitioner we choose to administer the cosmetic treatment of our choice is properly qualified and experienced in the field?
Do your homework, find an established practitioner who can demonstrate approved training in whatever treatment they are offering, and save, save, save.
The costs do vary from clinic to clinic and, around the country, and different areas will have varying ballpark figures, but you should get a feel for the average price.
And do trust you gut feeling about a clinician; far better to take your time and have a consultation with a number of practitioners to give yourself options.
Trust lies at the heart of all successful relationships – especially so in the delivery of cosmetic treatment – so go with you instinct and make sure you factor in the questions below, whatever the treatment…
What are your qualifications?
Ideal answer – A medical or dental degree or a nurse prescribing qualification.
What experience do you have at administering this treatment?
Ideal answer – Many times and throughout a long period of time. They should also be able to furnish you with testimonials, too, as well as before and after photos of their own patients.
What brands do you use?
Ideal answer – a recognised name that you know has been tested and approved by official bodies and has evidence-based science behind it. You can find a list of popular tried and tested brands here >
What are the possible side effects and risks?
Ideal answer – an honest one! Every procedure comes with risk, particularly if it involves invasive procedure such as an injection. No practitioner should ever promise a treatment is risk-free.
What is the follow-up protocol?
This should be a part of the treatment plan and the practitioner should book you in for a post-procedure appointment around two weeks after it has taken place to check that all is well.
Ask an Expert
Find a practitioner
Related Treatments
Similar Articles