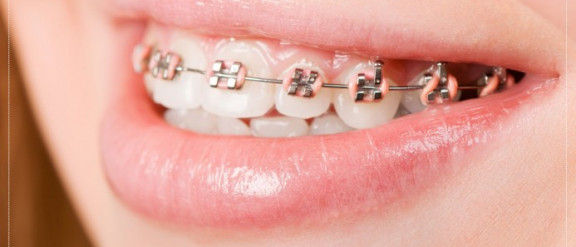 Parents in West Wales may now have to pay for their children's braces rather than wait years for treatment on the NHS.
One orthodontist said that even if funding were doubled, the backlog in Carmarthenshire, Ceredigion and Pembrokeshire would take five years to clear.
A spokeswoman for Hywel Dda University Health Board said: "Work continues to reduce the waiting times for treatment, however this is challenging given the number of referrals being received, but we have made it a priority to improve this for our patients."
David Howells, who runs the Pencastell Orthodontics, the only NHS Orthodontist in west Wales, told BBC Radio Wales: "We've got very long waiting list for children.

"I gather that around 4,000 children are waiting for treatment and I think they're typically waiting about three years and I believe that might be the highest in Wales and perhaps the UK."
He said the health board has taken over managing the waiting list so all NHS cases are to referred to it and there is the capacity to only treat around 800 cases a year.
'Wasted funding'
As a result, he said, children are not being treated until well into their teens and, sometimes, in their 20s.
"It's not a shortage of capacity at all... we've got the capacity to treat patients it's just the NHS funding is the problem."
He said that the problem started in 2006 when new dental contracts were imposed.
"Practices used to manage their own lists, now there's a bureaucracy in the health board to do it, to me that's wasted funding and funding that should be used to treat additional patients".
Mr Howells said even if funding was doubled it would take at least five years to deal with the backlog of patients in the three counties.
The Welsh government said an outreach programme had been set up to assess children quicker.
"We have also invested £700,000 to improve the way patients are referred for dental and orthodontic treatment to make the system more efficient and reduce waiting times," a spokesman said.
If you would like to speak to an expert regarding private orthodontic treatment for your child follow this link>
If you would like to find a practice for private orthodontic treatment follow this link>