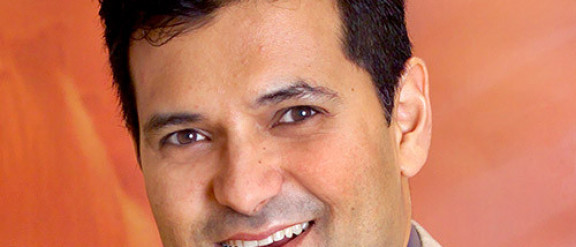 This month, a nationwide campaign is raising awareness of good oral health; its message —'Don't let gum disease wipe the smile off your face'. A healthy mouth is key any successful smile makeover. Here, cosmetic dentist Rahul Doshi, of Perfect smile Studios, shares some insider knowledge…
Many people who lack confidence when they smile are often embarrassed about their teeth, especially as they are one of the first things others notice. In fact, did you know that a smile is the second most important attraction feature, after personality, and the most important body feature surveyed (including body shape, height, hair, face and eyes), according to the latest National Smile Month statistics1?
Interestingly, nearly half the population are unhappy with their teeth (48%) with discoloured teeth (64%) the main reason for being unhappy.
But, surely your smile is something you should be embarrassed about? In truth, it is often one of the quickest and easiest cosmetic procedures to have and if you feel confident about your smile, it makes for a much more confident you.
Every day, I see the amazing impact a beautiful smile has on a person's life. My ultimate goal is to create natural-looking, healthy and long-lasting smiles for my patients that are based on a sound foundation.
This means that teeth should not only look good, feel comfortable and work to your satisfaction but they should also be healthy, as should the rest of your mouth.
Here, some guidance on how best to achieve a healthy smile…
The three most important things when preparing for a smile makeover

Get the health of your gums in tip-top condition to ensure an excellent fit for any veneers, teeth whitening and orthodontic treatment
If your teeth are worn down or chipped, the bite may need to be addressed.  The bite should 'be controlled' and a dentist can help you achieve this
Eradicate any decay. You will want the smile makeover to be successful and long-lasting and its longevity is dependant on controlling decay
What to avoid
Any increase in frequency of sugar creates decay and there are hidden sugars in many foods — tomato soup, cereals and bread are real surprises and will have a poor impact on the health of your mouth. Sticking to good habits can be a challenge —especially with the busy lifestyles that many of us lead — but become an expert in reading food labels. Healthy eating — that includes leafy vegetables, whole grains and nuts — also wards off other diseases so it's a win-win! Cut down on your alcohol intake and quit smoking, too!
What are the main risks to gum health that you encounter with patients?

Inadequate or poor brushing
Smoking
Medical conditions, such as diabetes
Certain medication


What are the main barriers to smile makeovers?
Poor gum health
Uncontrolled bite issues


What three celebrities do you think have the best smiles?
Cheryl Cole
Nicole Kidman
Catherine Zeta Jones
References
http://www.nationalsmilemonth.org/facts-figures/
Did you know?

Gum disease (periodontitis) is a major public health problem affecting quality of life
More than 45% of UK adults affected
It has known links to other serious conditions
Gum disease is preventable and treatable if caught early


Find a practitioner today: