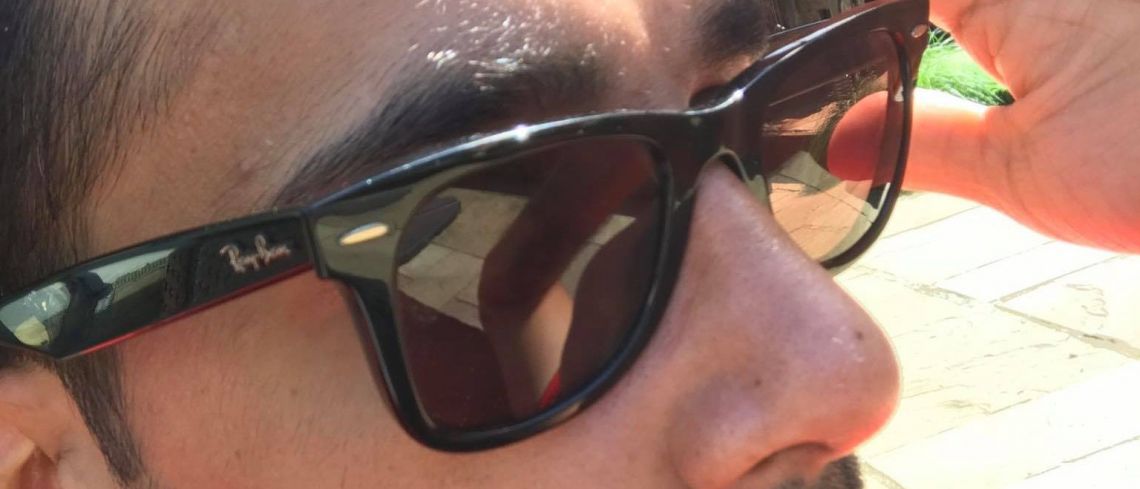 Financial specialist Vinay Rathod had always felt 'somewhat unhappy' with the shape of his nose – but had to wait 10 years before he had the cash to splash out on getting it reshaped.

Having undergone a rhinoplasty procedure in May, the 34 year old – who spent two and a half years at dental school before deciding to focus on his long-established company, V.R Financial Solutions – is over the moon with his new look and hasn't looked back.
Vinay explains: 'I had a rather typical nose for an Indian – I believe it's referred to as a Roman nose – which meant I had a bridge shape and a droop on the tip of the nose. I was unhappy with the side profile.'
Like many of us, his research began online as he trawled the internet in his hunt for a clinician who could deliver the results he desired safely.
He says: 'Having some medical training helped me to sift through the volume of information that was available. My chosen surgeon (Harley Street's Rajan Uppal) was the only person I found who, despite much effort on my part, had no negative comments about him whatsoever.
'Other respected surgeons may have had a very high satisfaction rate, but reading just that one bad outcome made me ask myself, what if it were me?'
With an expectation of his chosen surgeon to have a high level of skill, experience and knowledge, Vinay refused to be emotionally led.
He says: 'Other people might disagree and opt to "buy" from someone they like and it can be an emotionally led decision. But I was able to remove emotion from this process to choose logically.
'Saying that, my surgeon was very good at communicating and offered very good advice – which did help – but this was not the deciding factor.'
Experience in handling similar cases (and similar nose shapes) was also important to Vinay.
He says: 'My surgeon had experience with ethnic clients – something a couple of my maxillofacial colleagues did suggest was important, due to the difference in our skin type that can affect not only the shape post healing but also the final outcome. This needs to be considered throughout treatment planning and beyond and into the operating theatre.'
Once done, Vinay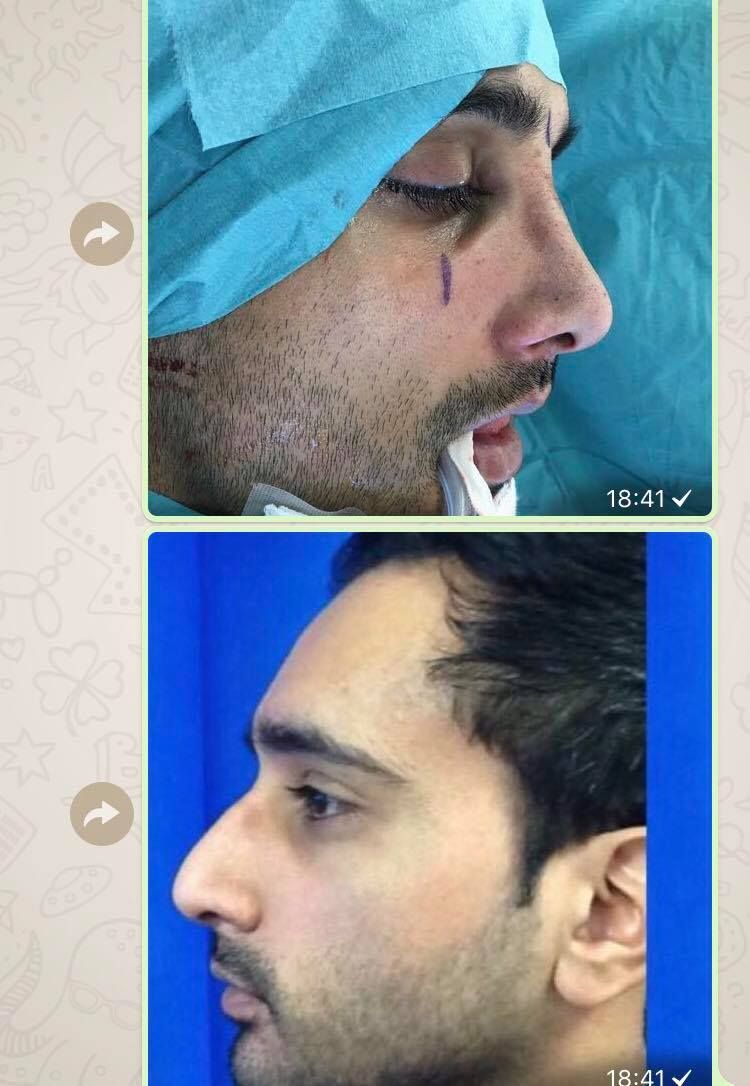 was so proud of his new profile, he happily shared his 'before and after' photos on Facebook. A month on and he is so far 'very happy'.
He enthuses: 'The shape is already far improved. The swelling has largely subsided and the overall shape is visible now. I am so far very happy – the nose in its current state, in my opinion, is already a large improvement over pre-op.'
And, when it has settled down, does he think it will boost his confidence?
He says: 'I believe so, although the key to good surgery (unless you like the "Essex look") is that nobody can tell you've had it. I hope that it improves my overall appearance but subtly so – much like when you see someone who has worn glasses all of their lives without them, but can't pinpoint why they look different (hopefully better) but it's not obvious as they still look very much the same.'
Satisfied with his treatment choice and outcomes, Vinay is now considering laser eye surgery – although this is more for practicality and convenience as, he says: 'I generally dislike the inconvenience of having to wear glasses.'
And what tips does he have for those of us in a similar position still on the cusp of cosmetic surgery?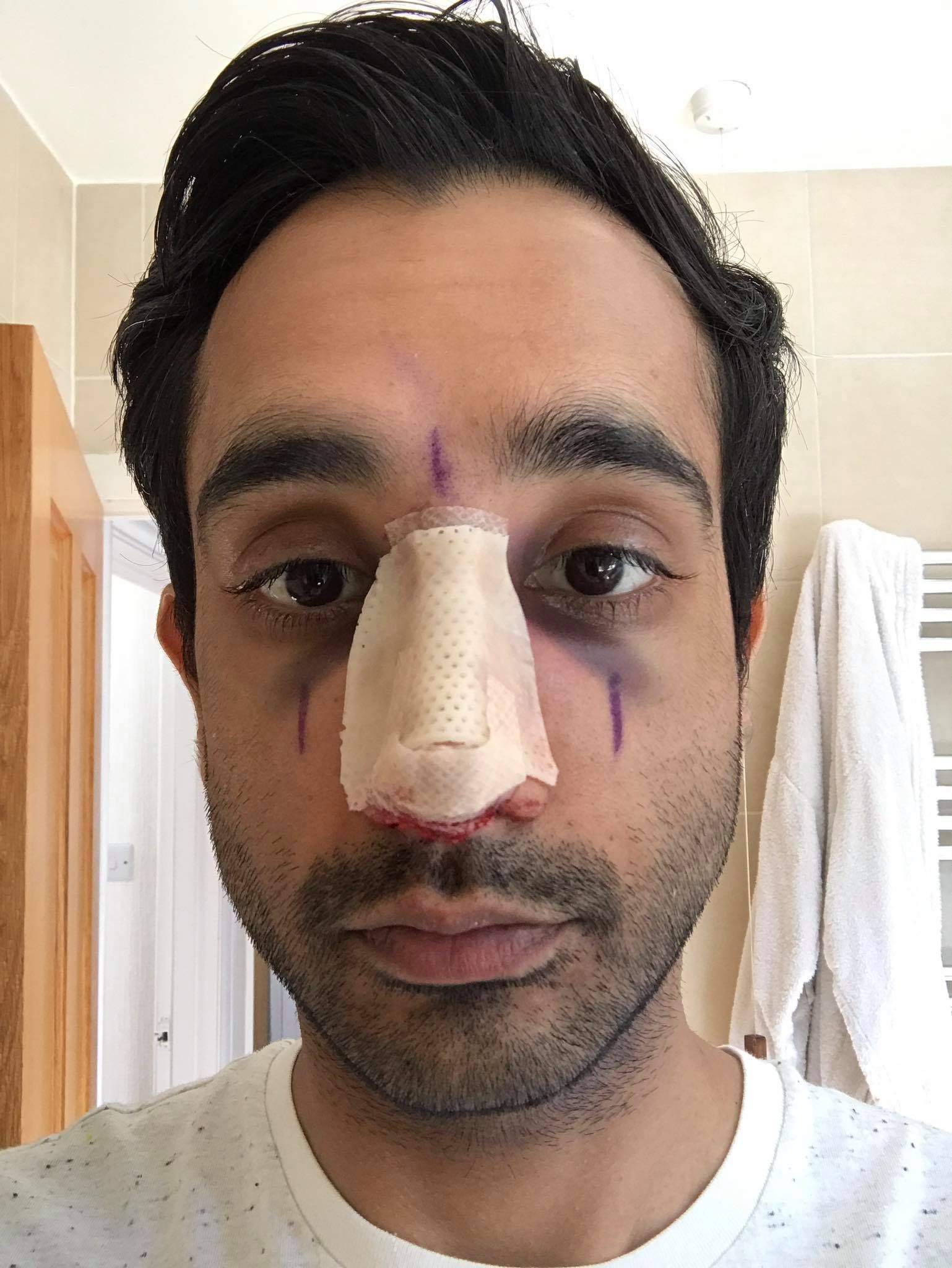 Vinay suggests: 'Take your time and think about the change. Ask yourself if you really want it. Are you driven by a desire to generally improve aesthetically – or are you led by poor self esteem – in which case surgery is not the answer.
'If it's poor self-esteem, seek advice on how to manage and overcome this first and determine whether you still want surgery afterwards.
'Surgical intervention is, of course, an extreme measure, regardless of how "regular" a rhinoplasty may seem. So, do take your time, research on internet forums to get patient views, and consider the skill of the surgeon first – not the cost – or else you may find yourself having to consider how much you would be willing to pay to fix a bad nose job if you decide to "shop" based on price.'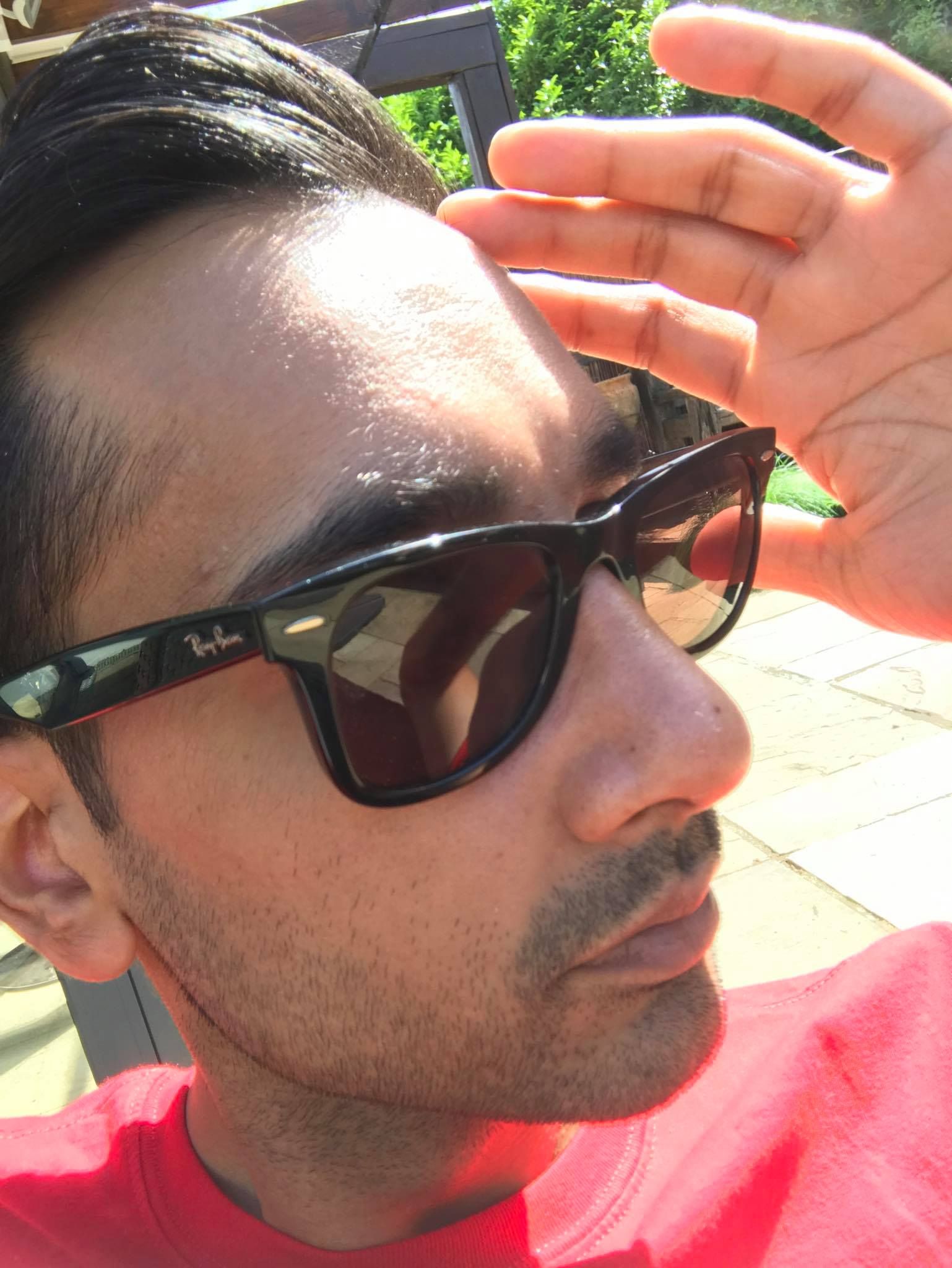 ESSENTIAL topics to discuss to ask YOUR surgeon
Want to reshape your nose like Vinay? Consultation is an on-going process – not a one-off – so please feel free to ask questions throughout the process. As a checklist, remember that the following needs to be discussed:
Your suitability for treatment
Your expected outcomes
Your medical history
Choice of procedure – what suits you and why
Pros and cons
Clinic and recovery location
How to prepare for surgery
How to prepare for recovery
What might happen immediately after surgery
What might happen months after surgery
The risks and after care
Level of experience in the particular type of procedure you are seeking
Can the surgeon achieve the exact outcome you are seeking
Related Treatment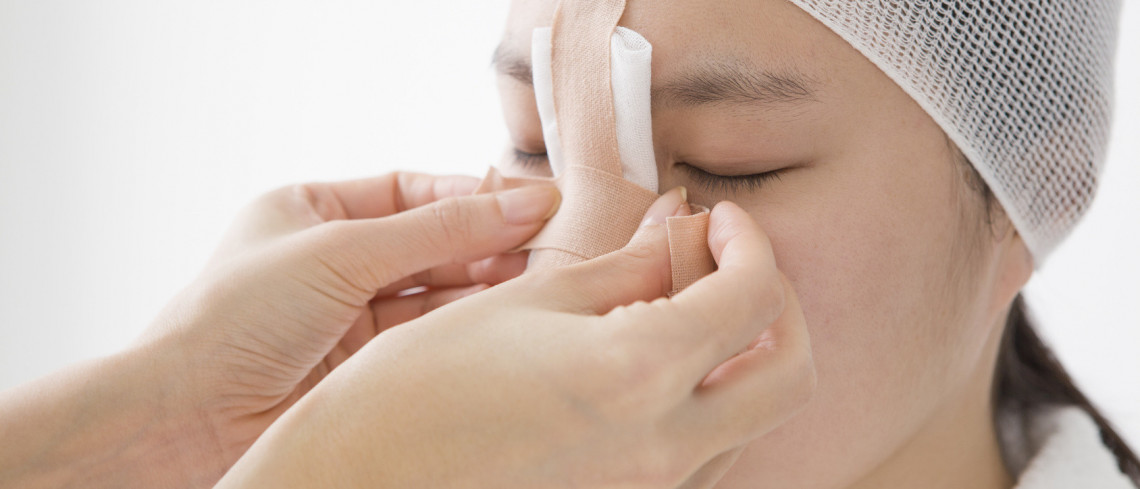 Similar Articles