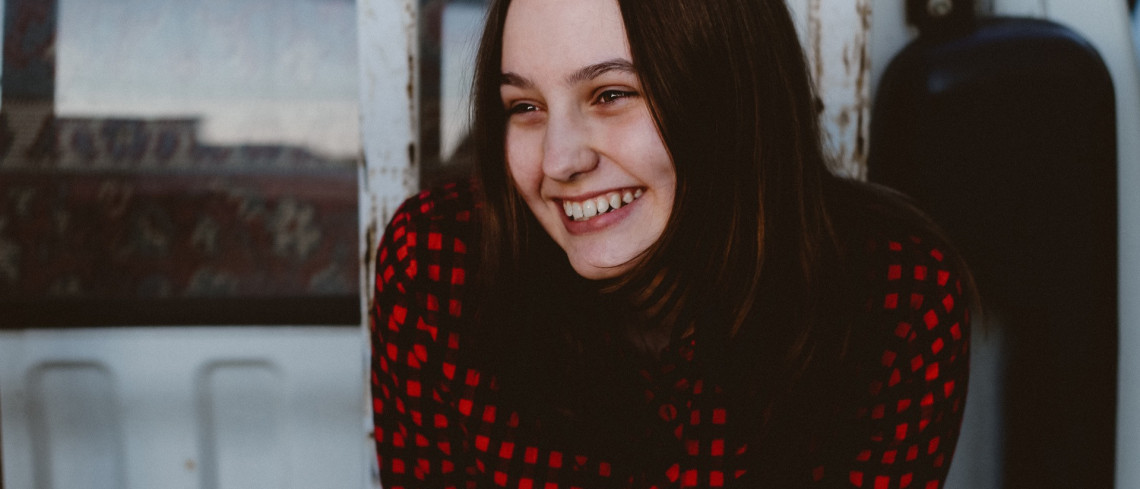 New research finds two thirds of Brits are apprehensive about visiting the dentist.
Potential pain and cost cited as the biggest reasons for anxiety.
Poll discovers that we also worry about being told off by our dentist.
Campaigners are concerned that anxiety may lead to people not visiting the dentist, resulting in greater oral health problems nationwide.
During National Smile Month, the Oral Health Foundation wants to offer reassurance that a visit to the dentist is nothing to be afraid of and is a vital part of maintaining good health.
Whether we're thinking about spiders, heights or even the dark, most of us live with some form of anxiety, but it's our worry over a visit to the dentist that one charity says could really be putting our health at risk and they are determined to help us overcome it.
New research by the Oral Health Foundation and Oral-B has revealed as many as two thirds of us Brits (67%) admit to being apprehensive when it comes to visiting our dentist for a check-up.
The poll shows that a third of us fear pain and discomfort, which is the biggest single reason behind our nerves (33%). One in four are worried about the cost of our dental treatment (26%) while others are anxious about being told off by our dentist (8%).

As part of National Smile Month, a charity initiative to raise awareness about the importance of our oral health, campaigners are looking to reassure us that there is nothing to be nervous about on our next visit and have set out several ways that we can use to help us overcome any anxiety we may have.

Dr Uchenna Okoye, Oral-B Ambassador and Clinical Director at London Smiling Dental Group, gives a series of extremely effective ways in which we can eliminate any concerns.

Communication is key
"The first way to address any worry over pain is simply to speak to our dentist about your anxiety," says Dr Uchenna Okoye.

"Dentists are well trained to deal with anxious patients and will take their time to make sure we are at ease before any treatment. Speak to friends and family to see who they trust and recommend and make sure us find a dentist who is most likely to put us at greater ease."

Ease your way into treatment
"By making regular visits to the dentist we can become more familiar with the surroundings. This will make us more comfortable if we do eventually need treatment.

Start gradually with a check-up and clean and polish, then work up to more extensive treatment once a trust and rapport has been made with the dentist.

"Agree a 'stop now – I need a break' sign with the dentist. It can be as simple as pointing our finger, and will help us feel more in control."

Be an early bird
"Picking an appointment time early in the morning can do wonders for us. It means we have less time to dwell on any worries and take a friend or family member with us to an appointment.

"The dentist won't mind if they accompany us throughout the check-up or treatment and they can reassure and support us along the way."

Music makes us more mellow
"Try taking a personal stereo to listen to music during the visit. I've had plenty of patients who enjoy listening to their favourite soundtracks during appointments and it really does help put them at ease, taking their mind off any worries."

Prevention is better than the cure
"Finally, and the best way to overcome any dental anxiety, is simply to look after our oral health.

"It's important for us to understand that more than 90% of dental problems are entirely avoidable with a good oral health routine and prevention is much better than treatment. Simple behaviour such as using a power-brush to clean our teeth twice a day with a fluoride toothpaste, this is a very simple and highly effective way to remove all the harmful bacteria from the mouth.

"It only takes a few minutes each day and will help protect you from most oral health problems."

The research also found that women are slightly more nervous than men about an upcoming visit to the dentist while the 45-54s were the most fearful age group.
The charity campaign kicked off on Monday and aims to actively engage us with our own oral health in a bid to change the way we think about managing our mouth health
Dr Nigel Carter, CEO of the Oral Health Foundation said: "National Smile Month is the perfect time to reassess our oral health routine and really think about how we care for our mouth.
"A healthy smile does not just help maintain good oral health but has much wider implications. Good oral health has been linked to a reduced risk of diabetes, heart disease, strokes and even problems during pregnancy. Twice-daily brushing, reducing the amount of sugar in our diet and regular dental visits can play a major role in preventing and treating these problems.

"Ultimately, the best way to avoid invasive treatment is always to take a proactive approach to our health. A dental check-up is now a little more than £20 in England so by going regularly, every two years, it's a relatively small price to pay to ensure our teeth are in tip-top condition.

"For those that are worried about any potential pain, modern dentistry has come a long way from the days of 'drill and fill' to a point where treatment is almost completely painless.

"It's important to remember that by avoiding going to the dentist we may be letting previously small problems develop into something much larger, and could result in more invasive and costly treatment later. Visiting the dentist regularly, along with a good oral health routine at home, is the best and in the long-run, least expensive way in which we can care for our mouth."