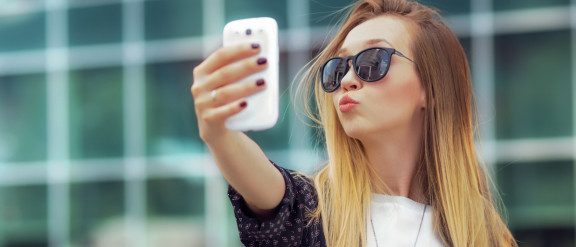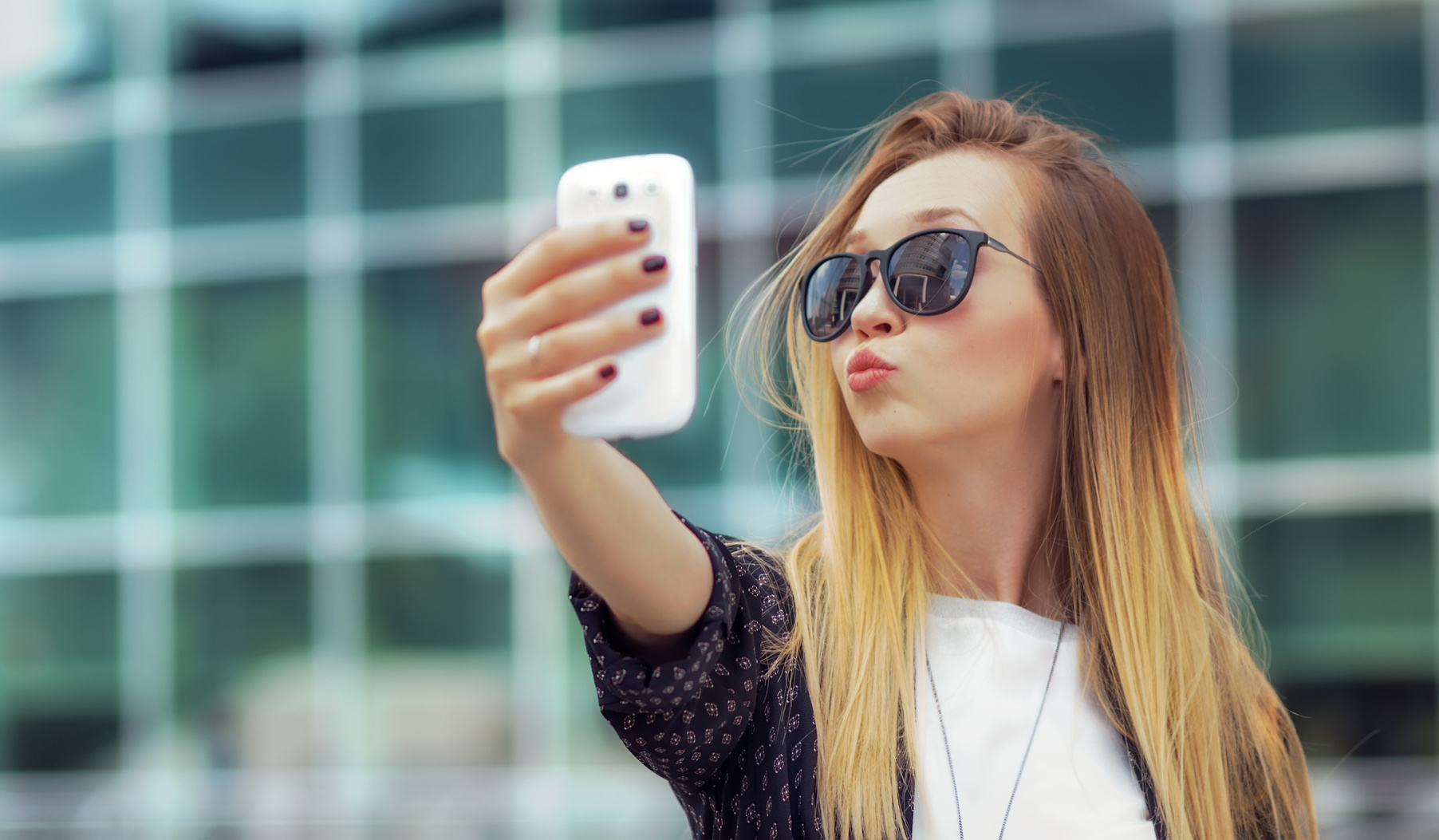 Selfies boost confidence – it's official.
Regularly snapping yourself with your smartphone and sharing photos with your friends can help make you a happier person, according to computer scientists at the University of California, Irvine.
In a first-of-its-kind study, the authors found that students can combat the blues with some simple, deliberate actions on their mobile devices.
By conducting exercises via smartphone photo technology and gauging users' psychological and emotional states, the researchers found that the daily taking and sharing of certain types of images can positively affect people.
The results of the study out of UCI's Donald Bren School of Information & Computer Sciences were published recently in the Psychology of Well-Being.
Lead author Yu Chen says: 'Our research showed that practising exercises that can promote happiness via smartphone picture taking and sharing can lead to increased positive feelings for those who engage in it.'
The goal of the study was to help researchers understand the effects of photo taking on wellbeing in three areas:
1. Self-perception, in which people manipulated positive facial expressions
2. Self-efficacy, in which they did things to make themselves happy
3. Pro-social, in which people did things to make others happy.
The project involved three types of photos to help the researchers determine how smiling, reflecting and giving to others might impact users' moods.
The first was a selfie, to be taken daily while smiling.
The second was an image of something that made the photo taker happy.
The third was a picture of something the photographer believed would bring happiness to another person (which was then sent to that person). Participants were randomly assigned to take photos of one type.
Some participants in the selfie group reported becoming more confident and comfortable with their smiling photos over time.
Selfies have been responsible for the rise in interest in cosmetic treatments, according to some experts.
A recent study revealed that recording video selfies while brushing teeth can help improve our oral health, and consultant plastic surgeon and comparethetreatment.com expert Marc Pacifico says: 'There is a possibility that selfies have given rise to a wave of people seeing their faces in a different way, and noticing features less obvious when looking in the mirror. This may lead them to enquire about whether they can alter certain areas of concern.'