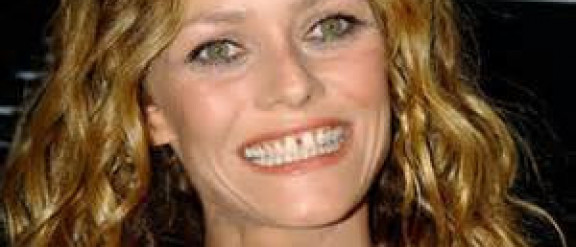 The Libertine's frontman Pete Doherty and the French singer and Johnny Depp's ex, Vanessa Paradis, have the UK's least admired teeth.
That's according to a new survey by Align Technology, responsible for Invisalign, the discreet teeth-straightening treatment system.
The UK poll revealed a general dislike of gappy and uneven smiles and many solutions were offered, with making the teeth look more regular and even, straightening the teeth and closing the gap between the teeth topping the public's tips.
The survey also suggested that most men like it straight — they were 48% more likely to suggest they would like to straighten a person's teeth compared with women, with 40% of men opting to straighten a male celebrity's teeth, compared to 27% of women.
A person's age also appeared to affect the way people view crooked smiles. Youngsters ( (18-24 year olds ) were 87% more likely to want to straighten someone's teeth than the older generation of 45-54 year olds.
But, as has been investigated before, a person's smile remains one of the most important factors of a person's face with 52% of people polled claiming it was THE most important feature of a person's appearance.
The number of adults seeking teeth straightening treatments continues to climb — and, despite the claims that it's celebrity makeovers and media coverage boosting the numbers of us walking through the dentist's door asking for straighter teeth, mostly we want to improve the aesthetics of a crooked smile, or just boost confidence.
In fact, 94% of those surveyed denied being motivated by a celebrity smile.
Saira Kahn, finalist in the first BBC The Apprentice series and current presenter of ITV's Loose Women and Martin Lewis' Money Show is about to embark on teeth straightening treatment with the Invisalign system.
She said: 'I have always wanted my teeth straightened and now with Invisalign treatment I feel there is a non-intrusive method that can improve my teeth whilst I still get on with my life being a mum, TV presenter and businesswoman."
Invisalign is one of the most popular and requested tooth straightening treatments available for adults. The contemporary Invisalign clear aligners straighten teeth as effectively as traditional wire and bracket braces, but are as clear on teeth as contact lenses are on eyes, making them a great solution for patients seeking a discreet treatment.
They are also removable, which means they can be taken out for eating, drinking and brushing.
You can find more information on Invisalign here: