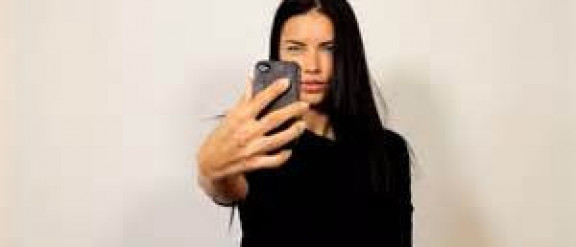 New poll reveals our facial expressions when having our photos taken.


Less than one in three smile and show our teeth for photographs.


Stained and crooked teeth are the biggest reason behind our reluctance to smile.


The survey is part of the 40th National Smile Month, a charity campaign looking to improve the nation's oral health.


While the majority of us are more than happy to smile for the camera we are not so keen on putting our gnashers on display when it comes to saying "cheese", according to a new nationwide poll from the Oral Health Foundation and Oral-B.
Less than a third (29 per cent) of us said we are likely to pose for a photograph with an open mouth smile, with findings showing that discoloured teeth are the biggest reason we are not flashing our pearly whites (33 per cent).
But despite these shocking stats - us Brits still do not brush our teeth twice a day, with over half (55 per cent) of us UK adults admitting that we can only brush once a day!
Interestingly, the poll also shows that despite being popular amongst celebrities such as Kim Kardashian and Joey Essex the duck pout has not yet caught on with the great British public, with only two per cent saying it is their go to selfie pose.
In the United Kingdom an estimated 17 million1 selfies are posted every week on social media, but for Dr Nigel Carter OBE, CEO of the Oral Health Foundation there are a distinct lack of smiles amongst them.
Dr Carter said: "Most of us have a camera in our pocket everywhere we go now and with the quality of phone cameras constantly increasing more and more of us are worried about our appearance, especially it seems the state of our teeth.
"Discoloured and crooked teeth are two of the biggest reasons identified for the lack of toothy smiles but thankfully addressing these and taking care of our oral health is quite simple. As long as we brush our teeth for two minutes twice a day with a fluoride toothpaste, cut down on how often we eat sugary foods and drinks, and visit the dentist regularly, as often as they recommend, we can help address major oral health problems.
"While most of us do choose to smile for a photo (75 per cent) most of us are opting not to show our teeth. Interestingly, the research has also revealed that women are far more likely smile for a photo than men; with more than 80 per cent going for a grin compared to 68 per cent of men."
The Oral Health Foundation has released the research a part of National Smile Month, which runs from 16 May to 16 June. The campaign is the UK's largest and longest and running initiative to promote good oral health and celebrates its 40th birthday this year.
They are seriously concerned that poor oral health is stopping millions of people from smiling and is highlighting the relationship between confidence, self-esteem and good oral health as a way to bring smiles back to our selfies.
Dr Carter continued: "A smile is an incredibly powerful tool and is worth remembering it is one we all possess; a simple smile can make others around you feel at ease, it's highly contagious and plays such an important role in our lives that we should make our oral health top priority, it saddens us that not everyone has the confidence to show theirs off to its full potential.
"National Smile Month is a great opportunity for us to take a moment and think about our oral health and discover what we can do to improve it."
National Smile Month 2016 is being supported by some of the nation's best-known brands and retailers. Wrigley's Extra, Oral-B as platinum sponsors of the campaign, with further support from Polo sugar-free and Philips Sonicare.
Visit www.smilemonth.org for more information about National Smile Month.