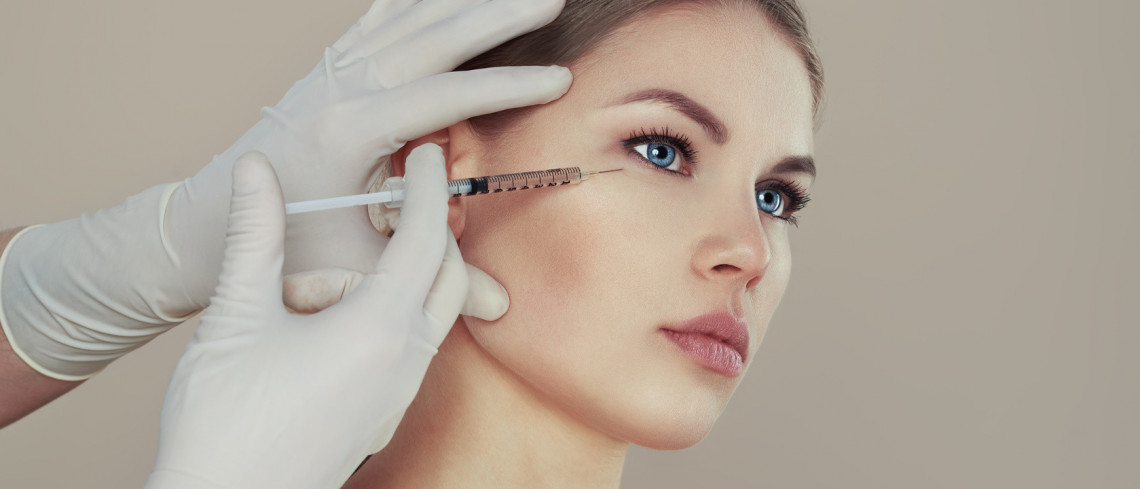 Advice on how to maximise aesthetic results and minimise the potential for problems when using dermal fillers.
Here are my top 10 tips divided between tips to achieve maximum aesthetic results and tips to minimise potential problems.
1. Minimising complications - you can never avoid complications, but you can minimise them from occurring.
I like to follow the 4 P's in terms of providing ethical solutions to my patients problems:
P - Person - are you the right person to see and treat this patient, do you have adequate experience and are you confident you can deliver there results the patient is paying for
P - Patient - are you happy to see and treat this patient. Do they have realistic expectations of what is achievable with the dermal filler.
P - Product - are you using the right product. Does it have the correct viscosity and elasticity for its intended use
P - Place - are you injecting in the right plane, avoid high risk structures, especially blood vessels
In addition, I have the following tips:
- wherever possible, aspirate before injecting
- inject very slowly, slower than you think you need to
- consider using cannulas (see later)
- baby step the procedure and do not over fill, you can always administer a top up at the review appointment
- notes should be made contemporaneously. To include, but not limited to; details regarding, patients initial concerns, options discussed, patient input, explanation of procedures, what to expect, duration of results, potential complications, after care, post op instructions.
- follow a strict aseptic technique, disinfect before numbing, disinfectant prior to injecting, cleanse areas before letting patient go. The four areas you need to concentrate on are: clean work environment, clean patient, clean hands, clean instruments
- bruising and bleeding - use good lighting, pre-cool area prior to injecting, use lidocaine either in the product or as local anaesthetic, use cannulas, aspirate prior to injecting, have Arnica cream ready in case of bruising
2. Perfect lips - Here I outline my protocol to get those perfect lips. This is the order I start with:
- Philtrum
- Cupids Bow
- Upper body lateral aspects
- Lower body lip - central and lateral
- Corners of mouth
- Vermillion border
As you can see from above, it differs from other techniques, where the borders are normally advised to be treated first.
3. Anaesthesia - There are various methods to obtain anaesthesia, such as, topical anaesthetic, nerve blocks, infiltration's, anaesthetic within the dermal filler itself. Most companies will provide some form of anaesthetic within the dermal fillers, however I do not rely on this as my main source of anaesthesia, as from my experience patients will still feel the needle.
For naso labials I prefer to use topical LA, such as LMX4. You will need to coat the areas to be treated with a thick layer of cream (most practitioners only apply a thin layer which will not be adequate) and then leave this on for at least 45 minutes.
For lips, I still prefer to anaesthetise with a combination of infiltration's and nerve blocks. I an therefore certain the patient wont feel anything when I start the procedure. The only downside is that you may experience more swelling and distortion due to the local anaesthetic.
4. Which products? - Each company will tell you and illustrate with numerous clinical studies that their products are the best. I don't stick to one company but use various types of fillers. I would suggest stick to what you know and what works well in your hands. It may be you choose the same range from one supplier or mix and match as I do.
I stick to HA's (Hyaluronic Acid) and avoid non HA's fillers such as Calcium Hydroxylapatite, e.g Radiesse, since I can reverse HA fillers.
On a separate note, do not be influenced by patients requesting certain named products. Stick to your guns, use what works in your hands and explain this to the patient.
5. Don't go for perfection - For starters it will look unnatural and most patients don't want others to notice that they have undertaken any procedures. A few lines and folds will enhance the patients appearance.
Regarding naso labial folds - if this area is over filled, it may push the mid face upwards, giving a 'fish like' appearance. We do not want to completely eliminate the naso labial folds as this is present even in children.
In relation to lips, you may have certain patients that bring in photos of celebrities lips and want to copy that. However they do not realise that those lips may or may not suit them depending on the shape of their face and surrounding structures. Advise them as a professional and if they agree, treat them, if they don't, let them walk.
6. Standardise your clinical photographs - unlike what I did in Figure 1 & 2. You may have achieved a very good result, but the photographs wont look as good and detract from the actual result achieved. You don't have to go over board with a SLR camera and spend thousands of pounds. Most mobile phones have very decent camera that can show the whole face. If you are using a mobile phone, then you will need to make sure it is separate from your personal mobile phone.
7. Reversing procedures - You should always have some Hyaluronidase in the form of Hylase available in your clinic. There are many varying protocols in how you should dilute this reversing agent. Here is my protocol: I dilute the Hylase with 1ml of Saline; draw up 0.2ml of this diluted Hylase and mix with 0.2ml of lignocaine with adrenalin (2% lidocaine); then I use 0.75ml of this solution per injection site to correct any overfill of Hyaluronic Acid filler.
8. Learn to say no - I have had a couple of patients whose lips come through the door before they do and request a lip augmentation as they feel their lips are too small! If you firstly cannot improve upon what they have and secondary you can see where you can make a difference, then do not treat.
It all starts from a detailed consultation and assessment. In a perfect world, the ideal patient would have the following traits:
- happy to listen to your recommendations and not be led by advertising campaigns
- patient can clearly communicate their concerns and the results they want
- understand what can be achieved and what cannot be done
- balances results with possible complications
- accepts the duration of results
- they are responsible for good skin care regime
The there is the complete opposite, patients suffering from BDD (Body Dysmorphic Disorder). These are patients that are obsessively pre occupied with real or imaginary defects. If they do have any defects, these are normally minor but are perceived by the patient to be disfiguring. Decline to treat such patients at all costs.
9. Combinations - The use of Botulinum Toxin and Dermal Fillers in certain cases will yield the best results. You need to tell patients if this is the case so they can make an informed decision about the results they desire with the budget available to them.
For certain areas (forehead lines, frown area, smokers line) I will use toxins prior to fillers. I will reassess once the toxin has worked and then see how much filler is required.
10. Needle or Cannula? - This is an ongoing debate amongst facial aesthetic practitioners and you will find they fall into three camps; those that never use cannulas, those that only use cannulas and those that mix and match (I fall into this third camp).
There are certain advantages of using cannulas:
- less pain for the patient
- less likely to hit vessels (but not guaranteed)
- less insertion points
There are some disadvantages off sing cannulas:
- steep learning curve
- less control of filler placement
I therefore use cannulas for naso labial folds and stick to needles for lip augmentation.
During my training I meet a lot of dentists that either stay away from dermal filler procedures or try to avoid them. In my experience, it is a lot easier to do than toxin treatments due to the fact you see the results immediately and you can reverse the effects.