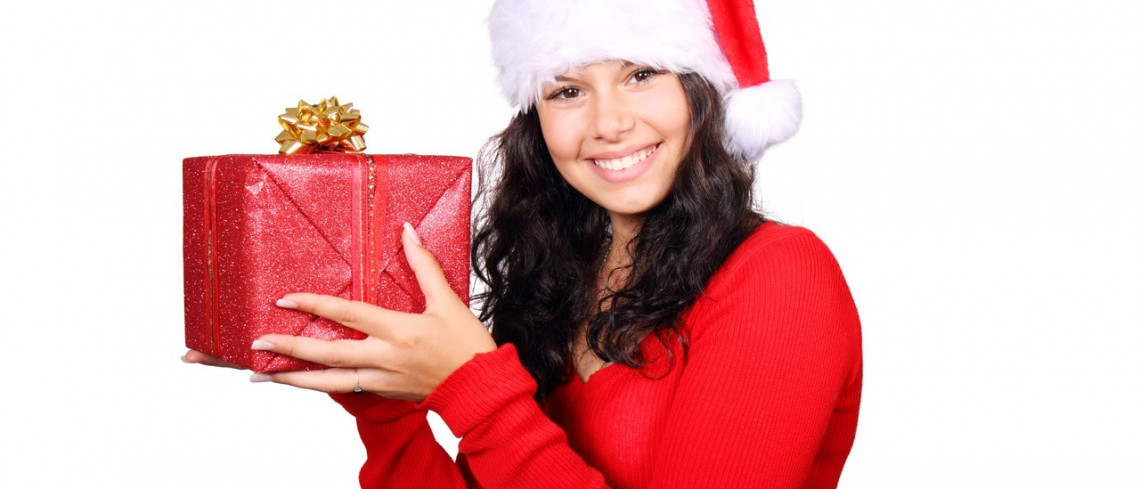 Christmas is the season of glitzy kitsch. Who doesn't love the tinsel and candles, the fairy lights and gifts wrapped in shiny paper? And what about the bejewelled decorations, the chintzy fabrics and the glitter – so much glitter!
This time of year also brings out the inner sparkle in us all. We want to look our best for those upcoming festive gatherings – especially the round of parties, where everyone has their smartphone to hand, cameras are a-snapping, we all go mad in the photo booths and the Instagram and Facebook posts go crazy.
Incredibly, a survey of millennials (19-35 year olds), reveals that, over the course of the holiday season, we will take a whopping 149 pictures and pose for an additional 130 selfies.
Now, that's a huge number of photo opportunities.
The run up to the holidays is also a time for indulgence and 'special treats' to ourselves as well as others – so, what better way to prepare for those happy occasions than by adding some of that festive sparkle to our smile?
Teeth whitening can transform a smile in readiness for any big occasion. Photos capture a moment in time, often to be cherished years later – especially as Facebook's On This Day reminder rarely lets us forget!
But in all the excitement of Christmas, it's important that we don't make a snap decision and seek this cosmetic dental treatment anywhere other than at a dental clinic.
Don't be tempted by cheap illegal whitening booths or any beauty salon offering this cosmetic treatment in the run up to Christmas – what they are offering is not only illegal, it's a health risk, too.
Book an appointment and, when there, ask your dental clinic to show you some 'before, during and after' images of their own patients so that you know what to expect. It's worth noting here that everyone is different and transforming stained or discoloured teeth may not necessarily achieve the shade you want. Your dentist should advise you.
There are many teeth whitening options – but if you wish to brighten your smile this Christmas quickly and effectively, there is also an affordable alternative.
Oral-B's innovative 3D White Whitestrips is an at-home whitening treatment that is perfect for those of us who are super busy at this time of the year.
With life manic and pockets drained, Whitestrips are ideal for those of us who have never tried whitening before but want to give it a whirl safely and with an affordable treatment that delivers results and comes from a trusted brand.
And, whatever teeth whitening system you choose, when complemented with some Santa red lipstick (if you're a girl, of course – although who are we to argue?), you'll have the white Christmas cracker of a smile you always dreamed of.
Ask an Expert
Find a teeth whitening practitioner
Related Treatment
Similar Articles