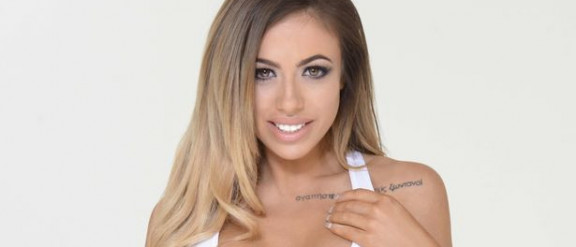 A former Geordie Shore star has revealed her fourth boob job is in the pipeline.
Holly Hagan has spoken out about her decision to undergo breast augmentation next year – in a bid to reduce her cup size.
Speaking exclusively to The Sun, the 24-year-old wants to drop her 34F breasts to a size C or a D.
And the TV star revealed the drastic drop in cup size may mean she has to lose the implants temporarily.
She added that her current breast size was ideal when she was doing glamour modelling – but now hopes a fourth round of surgery will create a 'classier' look.
And why the January date?
Holly revealed she is delaying the treatment so it does not interrupt her current health regime, which involves training at the gym almost every day.
But this is not the only cosmetic treatment on the cards for the TV personality.
Holly is also undergoing a series of procedures to get a detailed tattoo removed from her neck.
The tattoo, a portrait of her now ex-boyfriend Kyle Christie, will take around eight rounds of laser surgery to be completely removed.
This is done using technology that allows the light from the laser to pass through the skin and break up the tattoo ink. 
Holly has been linked to Kyle on a number of occasions since he joined Geordie Shore three years ago – but broke up at the beginning of 2017.
She shared a snap of the treatment on Twitter, writing how she is 'one session down' – joking that the portrait currently looks like it is suffering from a skin condition.
The tattoo was planted on her neck during the MTV show Just Tattoo Of Us, which aired this week.
The programme sees friends, families and couples design tattoos for each other.
Holly was left in shock when the tattoo was revealed – asking Kyle: 'Why are you so evil?'
Laser tattoo removal starts from £50 to £300 per session.
Repeated treatments are required, with amateur tattoos needing one to ten, and professional pieces requiring five to twenty.
And regular intervals are also necessary, with sessions usually taking place between four to six weeks.
Related Treatments
Similar Articles