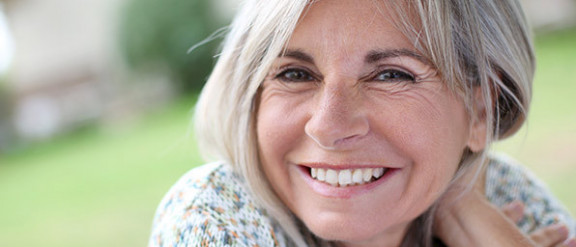 'Game of Thrones' star latest to embrace 'vitamin cocktail' anti-ageing treatment
Games of Thrones star Laura Pradelska has been inspired by Madonna to have mesotherapy, the vitamin cocktail injection treatment.
The actress, who plays Quaithe in the hit TV drama series, underwent the facial cosmetic procedure at the PHP Aesthetic-Wellness clinic with Dr Philippe Hamida-Pisal, comparethetreatment.com expert and president of the Society of Mesotherapy of United Kingdom
Here, Dr Hamida-Pisal, who is also skin advisor to model agencies in London and Paris, talks about the innovative new treatment that's catching the imagination of celebrities and the world of aesthetics alike.
What can mesotherapy be used for?
Mesotherapy can be used for a wide range of medical indications such as sport injuries, arthritis, muscle, and articulation pain. In the aesthetic world, we can use mesotherapy to rejuvenate the face, neck, décolletage, and hands as well as significantly reduce cellulite. It can also be used for other medical purposes, such as smoking cessation and to treat allergies and ophthalmology.
How does it work?
Mesotherapy is a technique of injection. When we combine the repeated action of the needle with the injection of CE-marked cocktails, we provide a favourable environment for the fibroblasts to produce collagen. These cells start functioning again, with the help of all the nutrients such as vitamins, minerals, amino acids, enzymes and co-enzymes provided in the cocktails.
Does it hurt?
It can hurt a little bit but it always depends on the patient and practitioner.
The more the practitioner is experienced, the less painful will it be for the patient.
How quickly will I see results?
It depends on the quality of the skin we treat. But, on average, we can see results after three sessions. We always recommend five sessions for optimum results, about two to three weeks apart.
How quickly will I heal?
You can go to work the very same day of treatment!
Does it get rid of cellulite?
This is a very good question: depending on the type of cellulite, we can indeed get very good results. We have to be honest and objective and, as long as the patient plays their role — and as long as we have a maintenance treatment every three months — the result can be great.
Alopecia — how does mesotherapy help this?
To understand the effect of mesotherapy in androgenic alopecia, which is the most common type of alopecia, we need to understand the reasons for alopecia. We will then see that mesotherapy can, in most cases reduce the factors responsible for hair ageing: reduce dryness of the hair, improve the hair shaft and improve the hair growth by providing the right nutrients to the follicles.
How do I know a clinician is competent to use it?
Unfortunately, there is no database yet available here in the UK for the public to make sure a clinician or practitioner meets the required standards to practise mesotherapy. The Society of Mesotherapy of the UK (SoMUK) provides information to the public about some practitioners and responds to all questions and enquiries from patients. It is important for everyone before — or during his or her consultation for — the treatment to know all they need to know about it.
What evidence is there for it? The American Society for Dermatologic Surgery informed its members in February 2005 that 'further study is warranted before this technique can be endorsed'.
What would you say to this?
In the US, mesotherapy is practised everywhere and there is also an association that takes care of mesotherapy concerns in the US. There are plenty of studies about the evidence behind mesotherapy treatments that have been done in France, Germany and also Russia, to name a few, but in order for those studies to be validated in the US, they will have to be redone in the US and cocktails, FDA approved.
Why is the Society of Mesotherapy of the UK (SoMUK) important?
The Society of Mesotherapy of the UK (SoMUK) is important because we provide scientific supported information for practitioners and patients. We are an independent organisation that provides intensive training for practitioners. Additionally, the SoMUK is official partner of international congresses all over the world, which enables our members to join these congresses at discounted rates and broaden their knowledge in mesotherapy, creating in this manner a network of practitioners interested in mesotherapy.
What reassurances does it offer patients?
As a society we inform patients and practitioners which cocktails are suitable for injection and which ones are not.
How can I seek safe treatment?
Potential patients can contact the Society of Mesotherapy directly www.somuk.co.uk. They can also contact Comparethetreatment.com, which is an important site for reference in the aesthetic field.
Ask Dr Hamida-Pisal a question >
Find a Mesotherapy for Alopecia practitioner today >