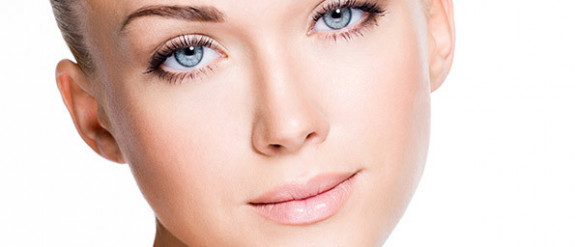 Rhinoplasty or a 'nose job' is a cosmetic surgery procedure that reshapes the nose, altering the size of the nose to restore balance to the facial features.
What is rhinoplasty?
A 'nose job' or rhinoplasty is one of the most common cosmetic surgical procedures. The shape, size and alignment of the tip, bridge and nostrils can all be changed as part of a rhinoplasty procedure. Sometimes this procedure can be functional as well as cosmetic, as a septoplasty to straighten the nasal septum may help people who find it difficult to breathe through their nose due to a misaligned septum.
What's involved in a rhinoplasty?
Most nose jobs are done under a general anaesthetic and take up to two hours. Usually the surgeon will make most if not all incisions inside the nose, and this procedure is called 'closed rhinoplasty'. When it's necessary to make small cuts outside, the surgeon ensures the cuts are in the creases of the nostrils or in the crease between your nostrils to keep visible scarring to a minimum ('open rhinoplasty'). The surgeon always separates the soft tissues from the bone and cartilage, but the exact procedure varies depending on the look you want to achieve. During reduction rhinoplasty, where the nose is made smaller, cartilage and bone will need to be removed or reformed, and sometimes the nostrils will have to be altered to keep them in proportion. When enlarging the nose (augmentation rhinoplasty) the surgeon reshapes your existing bone and cartilage, and may graft on additional cartilage or bone, or implant artificial material. In a septoplasty or septorhinoplasty where the nasal septum is being straightened, or in reshaping procedures, it may be necessary to break the nasal bone. A rhino-tip only alters the tip of the nose and the base of the nostrils ('alar bases').
What are the pros and cons of a rhinoplasty?
A new nose can make you feel more confident and may cure breathing problems caused by a crooked septum. Rhinoplasty is a very common cosmetic surgery, so you should be able to find a highly experienced surgeon. Usually, soluble stitches are used inside your nose so you won't need them removed.
However, besides the risk of a general anaesthetic, nose jobs do carry risks such as infection, scarring and nosebleeds. If cartilage has been removed from your ribs or ears, or bone has been taken from your hip, elbow or the surface of the skull, these wound sites will be at risk of infection and scarring too.
Your new nose can feel unnatural and hard and there may be some movement. Grafts are made larger than required because they tend to shrink, so initially your nose may look too large, but it will gradually decrease in size over the following one or two years. However, be aware it can take several months for your nose to settle into its desired shape.
How long will it take me to recover from rhinoplasty?
After your nose job, your throat may be sore and you may find it hard to breathe through your nose for a few days. There will be swelling and bruising around the nose and eyes, but this should gradually disappear in the first few weeks. You may need to wear a firm nasal splint for a few weeks to protect your nose, which can make it hard to keep your nose job a secret, but you should be able to return to work after a week or two.
How much does rhinoplasty cost?
Prices for a nose job usually start at around £2000 for more minor procedures, but can be as high as £6000 for major rhinoplasty. The average fee for a nose job in the UK is £3000- £4000.
To find a surgeon, search here>