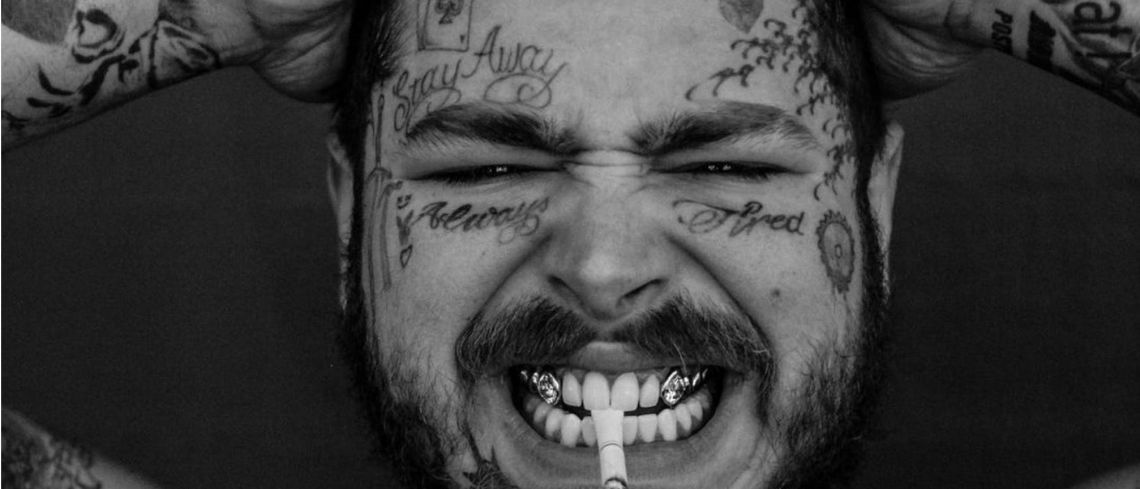 US Diamond Dentist Thomas Connelly shared his work on Instagram with the caption:
"Post Malone completed his $1,600,000 smile reconstruction last weekend!! With a smile that shows off natural Porcelain Veneer work framed with 2 Diamond Fangs with a total weight of 12 Carats, Post Malone literally has $1 million smile!!!
"A collaborative between Dr. Connelly, @_naoki_hayashi_, along with Isaac Bokhoor and his team of Diamond Cutters @bichachi_diamonds_la and Setters @angelcityjewelers, Post Malone's epic ICE smile has set a new precedent in the music world of who has the most 'Drip'."
He told Rolling Stone about the year-and-a-half-long project alongside with cosmetic dentist Naoki Hayashi and Angel City Jewelers' Isaac Bokhoor: "It's very difficult to cut holes in diamonds without destroying them.
"In order to make a diamond in the shape of a tooth — for example, if you get a six-carat canine tooth, you need a 12-carat raw cube. So there's a lot of waste. That diamond, they could have got three or four other diamonds out of it, so we had to waste it in order to get it into shape."

Uk Implant Dentist Dr Nilesh Parmar founder of Parmar Dental was rather impressed with the workmanship. he said:
I've been asked by many patients to provide them with gold or even silver teeth. However this does seem to be quite a few steps further. There is always a risk of the diamond coming off but if that's what the patient wants and it's not detrimental to their long term health then I see no reason why it cannot be done.
Dr Sam Jethwa, founder of Bespoke Smile Academy, said:
Teeth and a smile have always been an asset with which one can display health, success, and wealth. Post Malone has made that choice, just in his own unique way.

Uk Dentist Doctor.Denzel commented:
We always try and give our patients the 'million dollar smile' with good oral health, whitening and if needs be veneers. But unreal to see how Post Malone has gone and in his own way literally put a million dollars on his smile through two huge diamonds!
Whatever you are doing with your mouth and teeth, make sure it's under the supervision of a professional!