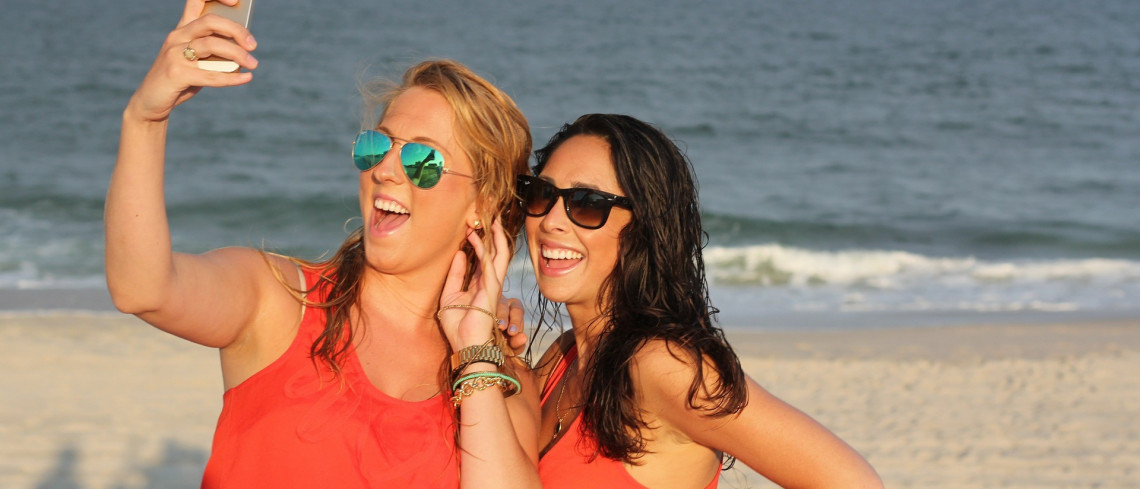 A new survey reveals that 74% of patients are avoiding treatment for frown lines for fear it will give them an unnatural 'frozen' look.
This misconception is despite the fact that, for many people, age-defying cosmetic treatments are top of their wishlist.
The digital age has seemingly proved to be a wake-up call to the passages of time, with 43% of those surveyed blaming selfies and 33% disliking photos in which they've been tagged and leading to a sudden awareness of frown lines.
'Throwback Thursday' posts that feature photos from yesteryear across all social media platforms are also serving as a reminder for 33% of their once youthful looks.
The report also opens our eyes to a general perception of frown lines, with 39% believing they indicate stress, 36% suggesting anger and 24% thinking the lines have an ageing effect.
Despite the injectable treatments and professional techniques that do ensure natural-looking results, concerns and misperceptions are still holding women and men back from treating those lines between the eyebrows.
The US survey — Breakthrough Moments and Breaking the Ice — was commissioned by Galderma, a global leader focused on medical solutions in skin health.
Commonly, we first start seeing our frown lines on average at age 34. Additionally, 77% reported noticing frown lines on others, such as their friends, family members and co-workers.
Men and women are more aware of their frown lines when they catch a glimpse of themselves in the mirror (70%) and get ready in the morning (56%).
London lip queen, Dr Rita Rakus is an expert at Comparethetreatment.com.
She said: 'The "frozen look" is commonly associated with patients who have been over-enthusiastically treated with Botulinum toxin.
'I am regularly reassuring patients this can easily be avoided when applied correctly. The key thing when administering toxin treatments is to ensure the practitioner have a full understanding of the patient's facial structure, lifestyle and desired end result. This information — combined with a wealth of experience and expertise — guarantees that a much more natural look is achieved.'
She added: 'If a patient is still hesitant to go ahead, I always advise them to start on a lower dose, which can then be increased over time. This helps them take "baby steps" in the direction they want to go without having to worry about any "frozen" results.'
For more on Dysport, visit our
information page
 or, if you've had this treatment and wish to share results with others, please click
here: