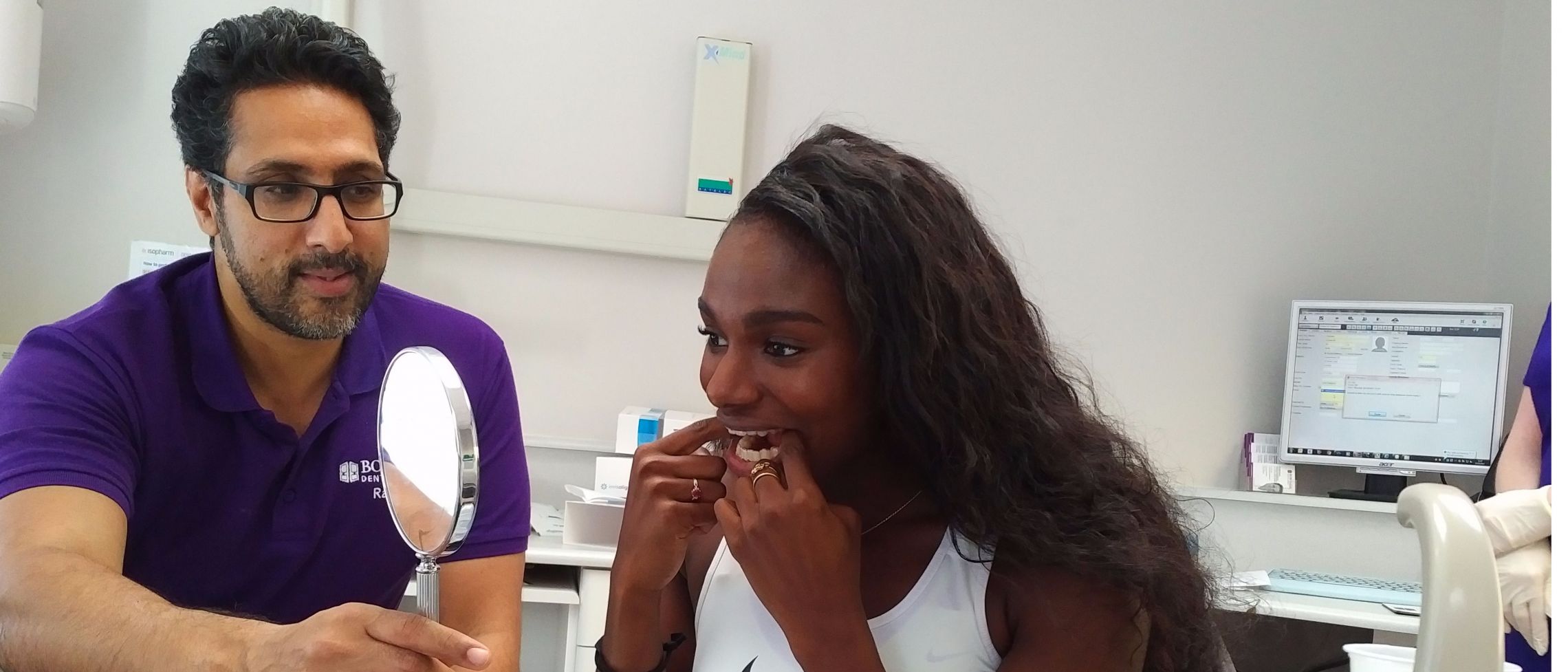 Dina Asher Smith won a Silver Medal in the 4 x 100 metre relay at the most recent World Athletics Championships in August 2017. She also made the finals for 200 metre event; just missing out on a medal (she came fourth).
She had started her Invisalign treatment just prior to The World Championships and has been wearing her aligners for both training and racing. She was wearing her aligners when she won her Silver medal for Britain.
Dina has just been selected to represent the country at the 2018 Commonwealth Games in Australia in April 2018 which will be her next big championship target.
Dina is a fast mover (and fast healer). She broke her foot in February and it was completely healed by June and she was race fit by the World Championships in August.

At her appointment on 30 October Dina said "I had train track braces as a child but didn't wear my retainers so my teeth have moved back to their original position. It isn't acceptable to wear braces when you are in the public eye, so I wanted to have Invisalign treatment to realign my teeth. I wear them for 20 hours a day - I train in them, I run in them, I race in them. "

"I have told everyone I am having treatment, but they stare at my teeth and say 'where are your braces?' I tell them I am wearing my aligners and they peer at me really closely to see if they can see anything".
"It is easy to train wearing my aligners; I have had no issues at all with them in. I have been changing them every two weeks, but because I have had them in for 20 hours a day, Raman Aulakh my orthodontist has advised me today to change them for the next set every week, which will speed up my treatment considerably".
Find an Invisalign provider near to you today:
Related Treatment
Similar Articles