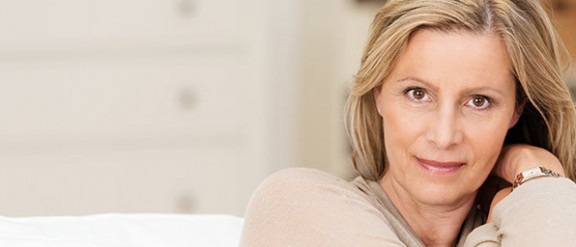 As the number of patients opting for younger faces increases, many men and women tend to neglect other parts of the body that also show the telling signs of age. The cosmetic market now provides us with procedures that rejuvenate problem zones in consistency with youthful faces. Below is our guide to combat those ageing signs, filled with non-invasive methods that aim to restore your youthful glow.
Hands:
Hands are one of the most common tell-tale signs of ageing. Images of preserved faces contrasting with not-so-well kept hands, as seen on celebrities such as Sarah Jessica Parker, cause concern for many patients. The skin and fat on our hands thin with age, which makes veins more prominent and wrinkles appear more defined.
Restylane, a clear gel containing hyaluronic acid, is a preferred filler treatment by many practitioners. Three sessions of 25-30 injections over six weeks is recommended for the best results. By doing this, the skin texture become thicker, stimulating collagen production. After 3-4 weeks hands appear smoother and more plump for around 6 months.
Another favoured method is Ultherapy which uses lasers to smooth ageing signs on the skin. When combined with Platelet-rich plasma injections, the quality of skin is set to approve over time. This procedure can be applied on the face, neck and chest to offer a more consistent look.
Knees:
With red carpet shockers, such as Catherine Zeta Jones' wrinkled pair, 'kinkles' show their ageing signs through crinkles, pouches or droops. They also accumulate fat which causes extra lumps and bumps to appear. Exposure to the sun and a diet lacking in vitamin C and zinc can accelerate the process.
As a surgery option, knee-lifts are available but for those not wanting to go under the knife, there are several non-invasive procedures such as Smart Liposuction that provide similar results without the scarring. This laser treatment liquefies fat inside the body without it being sucked out. It can take as little as 20 minutes and instantly tightens the skin.
One of the most advanced procedures in the UK for knee skin tightening is Titan. With no anaesthesia or down time, the procedure uses infra-red light technology to stimulate collagen production, lifting the skin.
Neck & chest:
The skin on our neck and chest is particularly thin which makes it fragile and more prone to loss of elasticity. A combination of sun damage, stretching and creasing causes skin to age here more than other parts of the body, especially in women. Fatty deposits can leave us with a double chin and the development of 'necklace lines' around the neck.
Painless and fast, the Accent regimen uses heat therapy to treat wrinkles without surgery. By using radio frequency energy on the problem area for 40 minutes, skin appears rejuvenated for firmer and more youthful looking skin. For the best results, the procedure must be repeated at regular intervals for 3-6 months.
Earlobes:
Another zone where people tend to forget, but are now looking to maintain, are the earlobes. Especially with women who wear heavy earrings, the earlobes can start to stretch and become thinner. 'Eartox' involves having dermal fillers injected into the area to restore volume and youthfulness, making them more visually appealing.