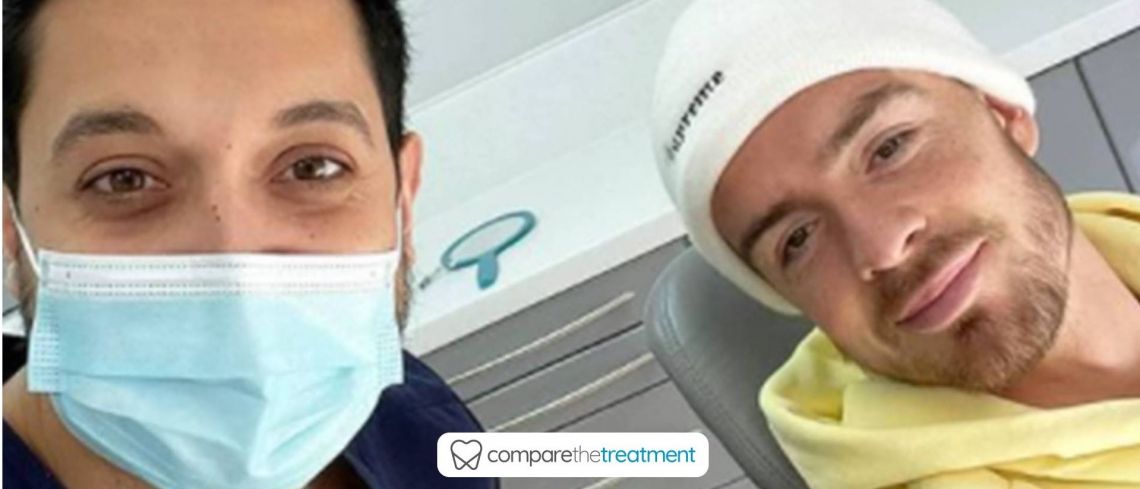 England footballer Jack Grealish visited the dentist to top up his teeth whitening days after he played in the Euro 2020 final.
The 25-year-old took a trip to Halesowen Dental in the West Midlands to scrub up his smile before jetting off on holiday.
The Aston Villa player was snapped in the waiting room and inside the surgery with his dentist, Dr Simon Rana.
Recommendation
He last visited the practice on 14 June, which saw him complete his course of whitening treatment.
In a video message, he encouraged others to visit the clinic for their whitening needs.
'Just had my treatment done – I had teeth whitening – with Simon looking after me as always,' he says.
'So if anyone wants any treatment done make sure you get yourself down.'
High prevalence of cavities
This comes as research shows that poor oral hygiene can negatively impact performance in sport.
Top athletes – including the likes of footballers – are especially at risk of oral health complications.
This is because:
They require lots of calories that need to be regularly consumed throughout the day. This includes protein sports bars and drinks. While these are necessary, it means athletes consume a high level of acidic and sugary products
Intensive training leads to increased mouth breathing and reduced saliva flow. This results in 'dry mouth', which can be a breeding ground for bacteria.
Photo credit: Instagram/@halesowendental
Related Treatment
Similar Articles