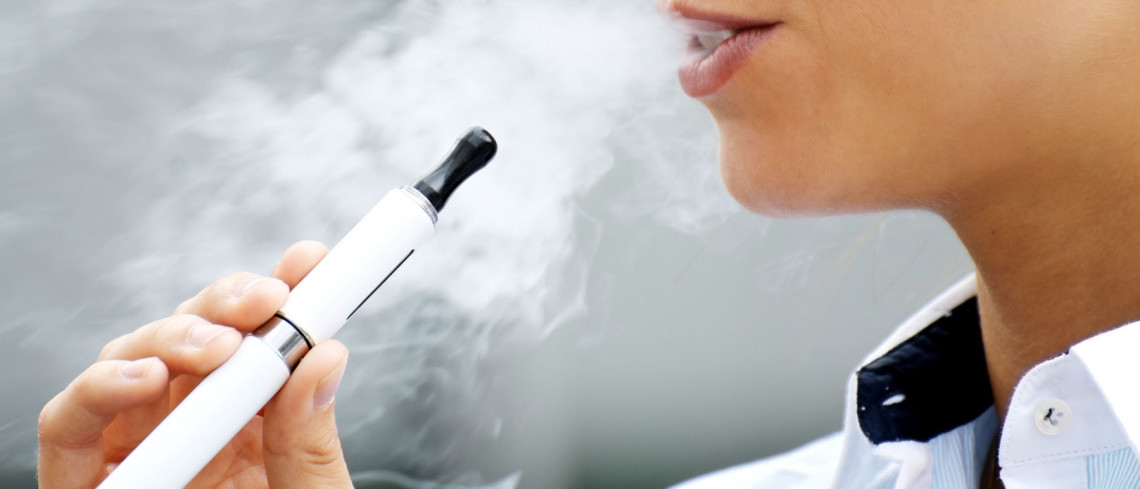 A new study reveals that e-cigarettes are bad for your teeth and gums.
In the first study ever to investigate the impact of electronic cigarettes, US scientists say the so-called healthier alternative to a conventional cigarette are damaging our gums and teeth, with the chemicals having serious implications for the health of our mouths.
The popularity of e-cigarettes has grown tremendously in the past few years, with many younger smokers taking up the habit.
With vapour shops rapidly springing up our high street, sales of e-cigarettes have rocketed of late, thanks largely to the marketing of them as less harmful to our wellbeing.
But experts maintain that just on puff of the vapour exposes a smoker not only to 'unacceptably high' levels of cancer-causing chemicals but also has a detrimental effect on our oral health.
E-liquid is usually made of nicotine, propylene glycol, glycerine, and flavourings and this latest study discovered that, when burned, it causes cells to release inflammatory proteins that damage cells and result in oral diseases.
The flavours also have a part to play in damaging our mouths, with some flavours having more of an impact than others.
Recent research reveals that there has been a massive surge in the number of mouth cancer cases and November marks Mouth Cancer Action Month.
It's organised by the Oral Health Foundation, whose CEO Nigel Carte, says that with the number of cases having grown by 39% in the last 10 years, mouth cancer now claims more than twice as many lives than cervical and testicular cancers combined, thanks largely to late detection.
This is why out regular visits to the dentist matter. It is commonly agreed that the dental team are perfectly placed to detect any early and worrying signs of the disease.
Alarmingly, more than half of us Brits have no idea that dentists are best qualified to spot and advise, nor do they realise they screen for disease during a regular check up. If you have red or white patches in your mouth, an ulcer that isn't healing, any lumps, bumps or changes in texture of your lips, tenderness or swelling in your neck or change of colour or texture in your tongue, then see a dentist immediately.
Ask an Expert
Find a dental practitioner