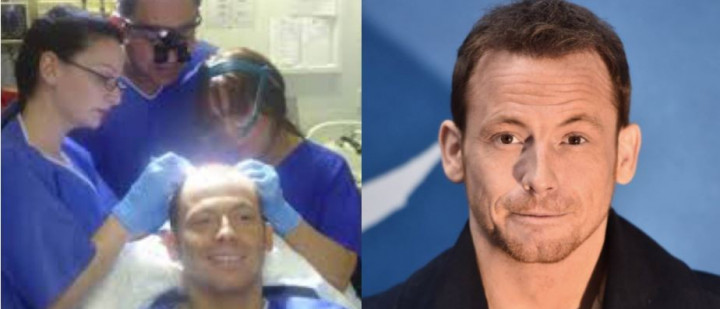 We speak to one of the very few NHS Plastic Surgeons , performing Hair Transplant Surgeries in the UK. BAHRS member Dr Harris talks us through his profession and the growing popularity in Hair Transplant Surgery.
What is your clinic's unique selling point (USP)?
Mr. Harris Haseeb, commonly known as Dr. Harris is one of the few NHS Plastic Surgeons performing Hair Transplant Surgeries in the UK. He performed his first independent Hair Transplant in 1996, and since that time he has performed over 3,000 procedures.
Who is in your practice team?
He works for himself and deals directly with his patients. Besides him, he has a patient coordinator (Andrew Icke) and a team of several experienced technicians.
What is your practice ethos?
Good medicine is all about getting good advice. Bad medicine is about selling false hopes. We believe real choices can only be informed choices.
Our promise is to deliver our expertise and competence. We, at Harris Hair Transplants, also promise to give everyone honest advice. We take out all the middlemen so the advice will be dear to you, not your pocket.
Do you have a patient success story you can share?
"Before Hair Transplant Comments"
(Posted by Nottingham Post May 11, 2012)
Andrew Icke, 38, who has been steadily losing his hair over the past ten years.
Eventually, he decided to forget about it and shave his head but his job as a hairdresser proved to be a constant reminder.
"I did get a lot of jokes about being a hairdresser and not having any hair," said Andrew, who owns Blends Barbers, in Stapleford.
After researching hair transplants for five years, Andrew bit the bullet in early April 2012 – and admits he was influenced by Rooney's transformation.
"When someone like him has the surgery, then I think it makes it more acceptable," he said.
The procedure was carried out by surgeon Harris Haseeb, who also works as a plastic surgeon at Nottingham City Hospital and has completed more than 3,000 hair transplants since 1996.
Andrew opted to go for a follicular unit transplant procedure, which involves a donor strip being taken from the back of the head and the hair follicles being extracted individually.
The strip is then stitched up and each follicle is grafted into tiny incisions made in the bald area.
The hair then falls out but the hair follicles remain and eventually grow as normal.
The procedure won't be a quick fix for Andrew, as he'll need to go back for a further operation if he wants to cover the whole area of baldness.
Mr Haseeb said: "It is a big area and that's why we can only do the front area.
"If we were to do the whole scalp, which includes the crown, the mid-scalp and the front, he would require 4,500 grafts.
"The problem is that we don't have enough donor hair in Andrew's case – there's only so much we can extract in one go. He can have more done later and that is the plan."
Andrew had his operation in April and is still at the stage where his transplanted hair is falling out but he's optimistic about the future.
He said: "Hopefully I'll spend the next six months growing it back and after that it will start to look just like a normal head of hair."
Read the full story tomorrow in the Post's Weekend magazine.
"After Hair Transplant Comments (May 2016)"
Dr Harris did my hair transplant 4 years ago and the results have been truly life changing. After doing a lot of research into surgeons in the UK I met with Dr Harris and his warm and friendly manner immediately put me at ease and after my consultation I was sure he was the best person to do my transplant.
I was nervous about the surgery but on the day Dr. Harris created a professional and relaxed atmosphere and I was confident I was in safe hands. The procedure went smoothly with minimal discomfort.
I had an FUT procedure and the results are amazing, the scar at the back of my head is almost invisible now and my hair has been transformed. I now have great density in my hair at the front as promised and am now having a second transplant to fill the back section.
I would highly recommend Dr. Harris to anyone thinking of getting a hair transplant, his skill and experience will transform your life!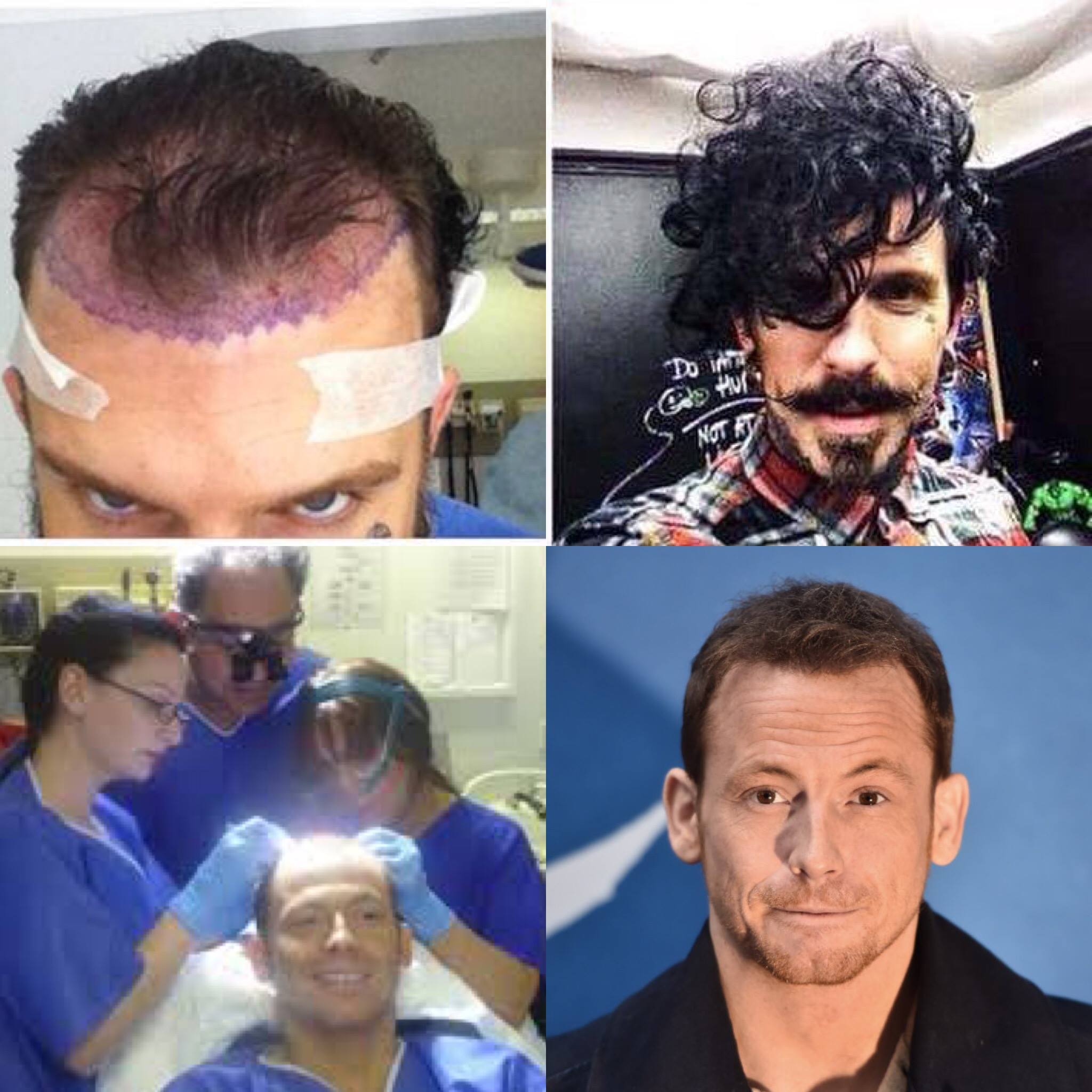 Spring is coming – I want to address my hair loss. Can I book an appointment just to discuss this?
Absolutely, you can book a free consultation with your surgeon. If you want to witness live hair transplant on your consultation, that can also be arranged.
I'm nervous – how can your team put me at ease?
Do not worry, this is something we come across all the time. Firstly, we will make you sit with our coordinator who is our ex hair transplant patient as well. He will answer most of your concerns. On a second stage, during your consultation with a surgeon, you will be able to witness live hair transplant and talk to the patient as well. This normally helps lot of people to deal with their anxiety. Lastly, on the D day, Dr Harris and our dedicated team of technicians are professional enough to treat you with utmost comfort.
What are the five biggest myths about hair loss?
1) Some hair transplant procedures leave no scar.
2) It is better to have hair transplant when you are young.
3) Hair transplant can't help women.
4) The transplanted hair will eventually fall out
5) You will get the full head of hair the next day
6) When large numbers of grafts are transplanted they do not get enough blood supply
Can certain behaviours/hairstyles lead to hair loss i.e. tight buns, etc?
Hair loss is mostly genetic, but illnesses, hormonal imbalances, chemo or radiotherapy can contribute to hair loss. Yes, pulling your hair tight (called traction alopecia) is a known cause of hair loss, mainly in women.
Have celebrity stories about their hair restoration treatments driven up requests?
Wayne Rooney, the Manchester United star, was initially mocked when he first revealed he had had surgery for his receding hairline. Now it appears, that as a direct result of a celebrity like Wayne Rooney having Hair Transplant Surgery, there has been a large increase in the number of men in the UK wanting a hair transplant.
The "Harris Hair Transplant" in Nottingham has seen close to a 50 percent increase, in comparison with last year, in the number of men seeking the Surgery. Evidence suggests this is now the second most sought after cosmetic surgery procedure in the UK.
Why should I come to you for hair loss treatment?
• Plastic Surgeon regulated by the NHS
• Over 3,000 hair transplant procedures to his credit
• Free consultation with surgeon and watch live hair transplant
• Guaranteed Prices (No middle man)
• 36 months interest free payments
• CQC registered/approved facility
Sum up your team in one sentence for me
Honest, friendly and extremely professional.
Experience, reputation and rapport – why do these matter?
Because it puts patient at ease, give them the confidence and make them happy. ..
Do many patients come to you with incorrect information about hair loss? 'Miracle cure' claims, for example – how best to combat them?
Yes, I do. Especially scarless surgery and unrealistic expectations. A good consultation, honest and friendly environment is the solution.
Men and women hair loss – does it affect us indifferent ways?
Yes. It is very personal. Some people loose a centimeter of their hairline and they start panicking, whereas, some would not be bothered even if they were completely bald. Some individuals wear a hat at all times, use concealers, do not go swimming or avoid photos etc. Every one is different and hence our treatment is tailored to suit that individual.
What treatments do you offer?
"Follicular Unit Extraction (FUE)" & "Follicular Unit Transplant (FUT)"
Do you get a lot of self-referrals or do they come from colleagues?
Harris Hair Transplant is one of the UK's popular and reliable hair transplant clinic. Our patients are our models.
Often seen the preserve of celebrity, is hair restoration now more affordable or is it still a cosmetic luxury?
Hair restoration is no more a cosmetic luxury. We offer upto 36 months of interest free finance with minimum 10% of upfront payment. Staring price can be as low as £70 per month. The costs of Wayne Rooney's operation (rumored to be in the 30,000 range) has led to some confusion. With many assuming, that if they are offered a price of around 10,000 for the same treatment, it must be a different operation or procedure. A small transplant cost 2800 to 3500 using FUT, and 3000 to 4500 using FUE. Generally Our Prices range from 2800 to 5800 for FUT, and 3800 to 7800 for FUE. They are based on how many grafts are needed.
What proportion of your patients are women?
5%
book a consultation with Dr Harris
Related Treatment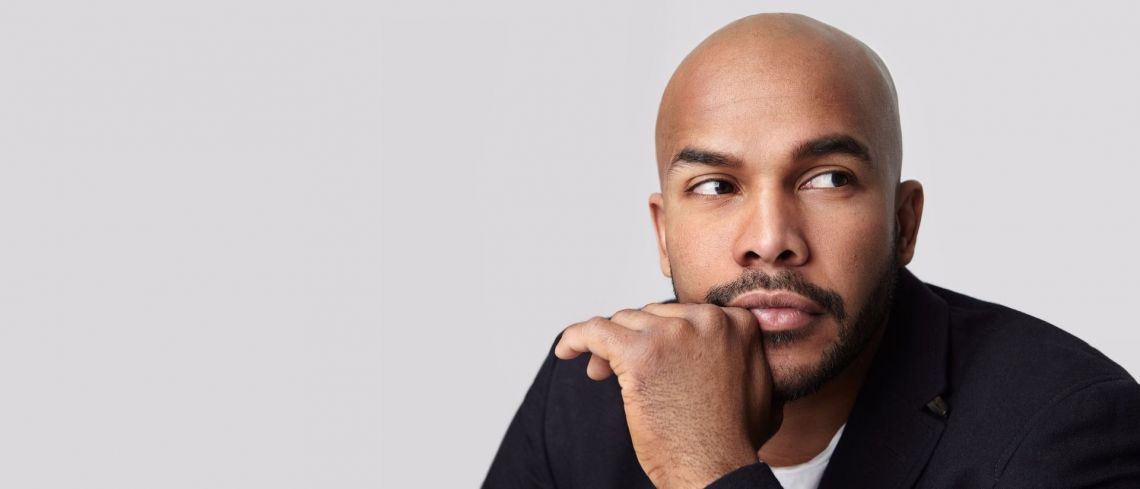 Similar Articles