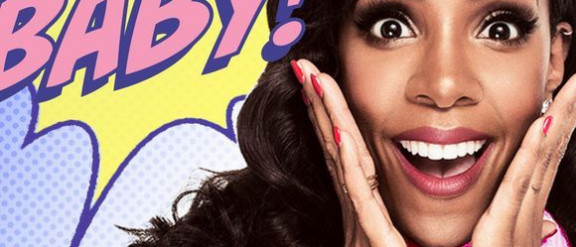 Destiny's Child star Kelly Rowland is championing motherhood in a new book released this week – and it's definitely an eye opener.
Whoa, Baby! A Guide for New Moms Who Feel Overwhelmed and Freaked Out (and Wonder What the #*$& Just Happened) is a no-holds barred account of becoming a mum – and, in it, the 36-year-old R&B singer reveals her battle with her post-baby bod.
She writes: 'My boobs themselves were so long and stretchy that I sometimes felt like I could've swung them over my shoulders.'
The star underwent breast augmentation surgery some years ago before parenthood but is now said to be considering breast augmentation once again.
So, what is the score with breast implants – and why the need for further surgery?
Breast augmentation is the most requested aesthetic surgery procedure in the UK.
According to statistics from the British Association of Aesthetic and Plastic Surgeons, 7,732 women in the UK underwent surgery to enhance their breast shape in 2016.
If you are looking to enhance your figure, are seeking better proportioned breasts, frustrated with clothes not fitting well, or are unhappy with your shape post-pregnancy, weight loss or with ageing, then breast augmentation may be the option. The procedure can also restore symmetry.
But, do they last forever?
The quick answer is no. Despite what some of us may think (and hope), breast implants not only require regular monitoring, they may also eventually need replacing.
And, like Kelly, if you become pregnant – or if you lose weight loss or simply wish to upgrade or want different sized implants – you may also wish to have breast augmentation surgery again.
Leakage and hardening of implants may also require a repeat procedure.
Surgical techniques and breast implants are continually becoming safer, with more predictable results and the scope for options continues to increase.
Currently, we can choose from:
• Saline-filled breast implants can be prefilled at a predetermined size or filled at the time of surgery to allow for minor alterations
• Silicone-filled breast implants are filled with soft gel and are available in a variety of shapes.
• Cohesive gel silicone implants – or 'gummy bear' implants – are made of silicon but have a much thicker consistency and offer a more natural effect.
• Breast fat transfer is an alternative to implants and it does what it says – moves fat through liposuction from an area of your body where there are abundant fat cells to your breasts.
If you are considering breast implant surgery, you should always discuss the risks as well as the benefits of the procedure with your GP as well as the treating surgeon.
All surgery comes with risk and it is recommended that you routinely attend mammogram screenings and inform your surgeon should you notice any changes or problems affecting their implants.
Before committing to breast augmentation, make sure you check a surgeon's credentials on the special register on the General Medical Council website too.  A surgeon should make you aware of all treatment options and be able to justify his or her recommendations. A surgeon should also provide thorough pre-operative instructions, answer any questions you may have, take a detailed medical history and perform a physical exam to determine your fitness for surgery.
Find a breast surgery surgeon
Related Treatments
Similar Articles