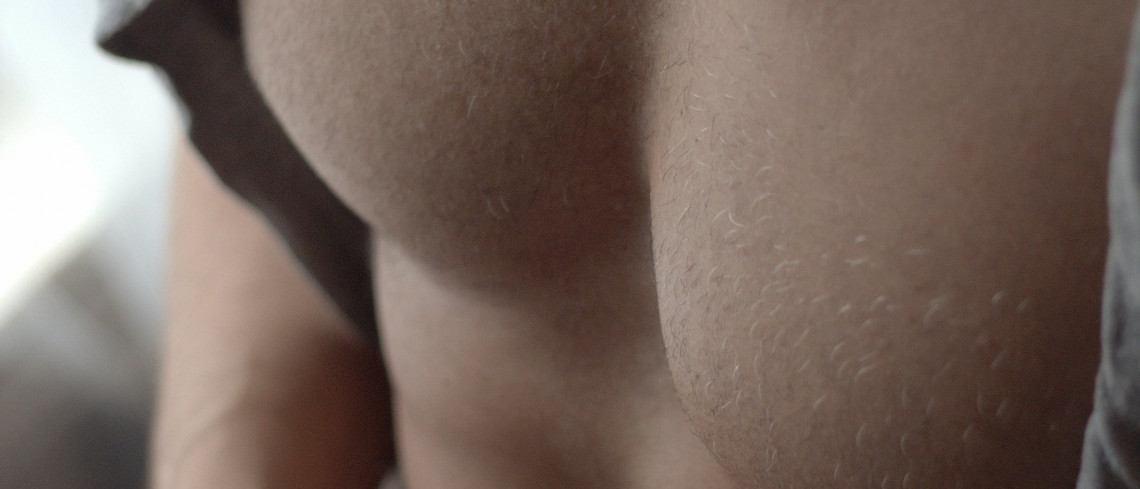 Cosmetic treatments — they're not just for women. The desire to improve our bodies is crossing the gender divide. Clinicians are now seeing more men than ever who walk in their surgery doors looking for age-defying aesthetic treatments to boost their appearance — and their confidence.
Men may still account for only 9% of the total number of cosmetic surgery operations that happen here in the UK, but they're making up for lost time.
They are investing more time and money on their appearance and seeking aesthetic treatments to help them look and feel younger.
In fact, according to statistics from the British Association of Aesthetic and Plastic Surgeons (BAAPS), the number of blokes undergoing aesthetic surgery nearly doubled over the last 10 years, from 2,440 procedures in 2005 to a whopping 4,614 in 2015.
From eyelid surgery and moob reduction (gynaecomastia) to rhinoplasty, liposuction and face/neck lift, the guys are ramping it up in a bid to turn back the years on their bods.
And even the type of cosmetic procedures they're coveting are expanding rapidly, refreshing parts other techniques cannot reach.
If diet and exercise won't budge beer bellies and love handles, men are putting their hands in their pockets to splash out on cosmetic treatments to help them achieve their dream aesthetic goals.
And very little is beyond repair and revamp, it seems.
The Telegraph recently reported on the newest aesthetic treatments for blokes — the scrotal uplift or scrotoplasty — a surgery procedure previously used only on cancer patients or men who'd suffered injury.
The ball uplift, mostly sought by men over 50 and those in the gay community, is just the latest in a long line of cosmetic treatments — invasive and non-invasive — that stem from a sea change in male trend during the mid-1990s.
It was the era that saw the arrival of the more enlightened 'metrosexual', a phrase coined for those guys who were a step ahead of their peers, embracing fashion, taking pride in their appearance and using moisturiser and skin balm with glee.
Much mocked in the media at the time, turn the clock forward two decades and it's obvious that he's here to stay — and there are a lot more of you.
The BAAPS poll revealed that men underwent substantially more facial procedures in the years between 2005 and 2015, with face/necklifts, brow lifts, eyelid surgery, and rhinoplasty all gaining huge popularity.
There has also been a 20% hike in male liposuction and a 13% jump in 'man boob' reductions.
According to consultant plastic surgeon Marc Pacifico: 'The combination of men taking more pride in their appearance, the acceptability of plastic surgery in Western culture, the competitiveness in the jobs market, especially for those being interviewed alongside younger men' are all driving men into the hands of plastic surgeons.
In a millennial generation, the rise of selfies and a change in culture is making us all much more appearance-focused, he believes.
Marc says: 'In the ageing man, certainly rejuvenation procedures such as eyelid lifts, facelifts and non-surgical treatments to the face are popular. With young men, gynaecomastia surgery (male breast reduction) is a big appeal and nose jobs are popular and in both younger and middle-aged men.
'Men still keep things much closer to their chest than women. However, in my experience and observation, younger men seem more comfortable discussing things with their friends and families than older men.'
Men sourcing a surgeon tend to rely on the internet, with comments, reviews and discussion boards attracting the most hits.
So, what would Marc recommend as a safe route to treatment for men too shy to discuss their options?
Marc suggests: 'Certainly use the internet to get an idea of what is available, but any man considering a procedure should certainly have a consultation with an expert — a BAAPS-affiliated plastic surgeon is always a safe start.'
For those seeking male cosmetic treatments, you can visit our treatments page here
Men only
Top surgical procedures for men in 2015:

http://www.telegraph.co.uk/men/health/balls-up-are-scrotal-lifts-the-next-trend-in-male-grooming/