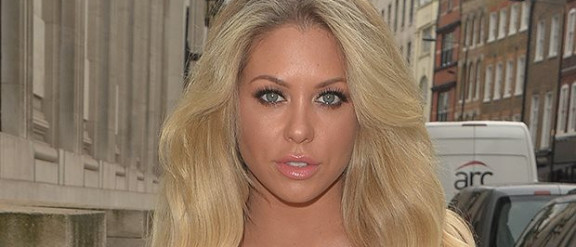 With Christmas ending and the New Year rolling in, reality TV lovers have welcomed the start of 2017's Celebrity Big Brother.
The house is jam-packed with a group of brand new celebrities – including singer Ray J, former Playboy Bunny Angie Best and glamour model Bianca Gascoigne.
And the latter, who is the daughter of retired England footballer Paul Gascoigne, revealed her extensive beauty regime ahead of entering the Channel 5 show.
According to Mail Online, the 30-year-old underwent teeth whitening and Botox in preparation for her month-long stay in the Hertfordshire-based Big Brother house.
She told the news outlet that she is 'very honest' about any cosmetic work she has opted to have – and dubbed those that deny it 'silly'.
She added that she believes it is good to look after yourself, before hinting that a facelift may be on the cards in the future.
The socialite first underwent Botox when she was 26 years of age, and admitted that she understood how people could get addicted to it as it 'makes you feel better'.
Bianca also opted for fake tan and eyelash and hair extensions in preparation for her reality TV stint.
She admitted that she had also taken on a gruelling exercise routine and diet.
But the glamour model is not the only Celebrity Big Brother contestant who has a love for cosmetic surgery.
Heidi Montag, who has entered the house with her husband Spencer Pratt, is known for undergoing several anti-ageing treatments.
Botox, rhinoplasty, buttock augmentation and chin reduction are just some of the procedures she has had in the past, according to OK! Magazine.
The Hills star has also previously shocked TV fans after undergoing ten cosmetic procedures in just 24 hours.
Dangers of cosmetic surgery have been highlighted in a guide issued by the NHS, who emphasise that research is paramount.
It also warns that all procedures carry some level of risk and that a patient should only opt for a competent and registered practitioner.
Talking with your GP can help you to identify any health risks while visiting clinics can help you to see whether it is the right place to undergo your chosen procedure.
Ask an Expert
Find a practitioner
Related Treatments
Similar Articles