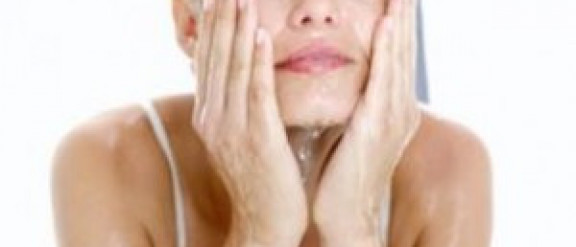 Singer and model Chloe Jasmine, who found fame on TV's The X-Factor and went on to appear in Celebrity Big Brother, recently revealed how acne has blighted her life since her celebrity status.
She reached the live shows of TV's top talent show in 2014 and was blasted on social media for her 'oddball' behaviour — especially after announcing she was in a relationship with fellow contestant Steven 'Stevi' Ritchie.
But it led to a breakout of the skin complaint.
She explains: 'I broke out in the most horrendous acne I've ever experienced. I had red, painful lumps all over my chin and cheeks. It destroyed my confidence and affected everything I did.'
She told the MailOnline: ''In the Big Brother house I'd hide under the covers and pile on the foundation before anyone saw me.
'Once out, people at castings started asking me what was wrong with my skin. They'd complain that it would take an extra 40 minutes to airbrush out my acne, and one lady said I looked as if I had a disease.
'I was actually dropped for an acne product advert because my acne was too severe.
'I pulled out of a pantomime and some TV shows and was forced to cancel numerous modelling jobs, losing thousands of pounds.'
Chloe Jasmine is one of thousands of sufferers in the UK. According to figures, 54% of women over 25 had some facial acne.
One study suggests that, for those aged 20-30, the figures stand at 80%, with 5% finding their spots persisting into middle age.
Earlier this week, Malaysian designer Moto Guo showcased his new collection at Milan's Men's Fashion Week, seemingly using models (male and female) with acne.
With nobody quite sure what his reasoning was, it certainly highlighted the plight of many whose skin condition can often have a negative impact on their confidence.
Professor Rino Cerio from the Royal London Hospital explains that this is a skin concern on the rise: 'Adult acne is increasing in prevalence, and amongst women in particular. I'm seeing some women come to me with acne in later life; they can be tearful, frustrated and have very poor self-esteem or depression in some cases.'
Among the A-listers who have wrestled with the skin condition throughout their lives in front of the camera are Kate Winslet, Scarlett Johannson, Cameron Diaz, Miley Cyrus and Emma Stone.
We asked dermatologist and comparethetreatment.com expert, Dr Stefanie Williams, what treatments she offers to sufferers.
She says: 'At European Dermatology London, we have set out to revolutionise the world of non-invasive treatments. We've developed a range of highly effective, yet deeply relaxing treatments, which will not only greatly improve the appearance of your skin, but also support your long-term skin health. All of our non-invasive treatments are completely bespoke, however, and tailored to your skin's individual needs.'
Her clinic's Acne Assassinator is a specialist clinical treatment to help clear breakouts. It can help diminish your acne and prevent scarring, 'so you can face the future with clear, beautiful skin', she says. This deep pore cleansing, clarifying and anti-inflammatory treatment is the perfect treatment to combat spots and breakouts.
It reduces five important contributing factors for acne:

Excess sebum/oil production
Over production and accumulation of keratin (dead skin material)
Clogged pores with trapped oil underneath
Inflammation
Bacterial growth.
Dr Stefanie says: 'The acne treatment begins with a deep pore cleansing and gentle exfoliation of the skin to remove dead cell debris, followed by thorough comedone (blackheads and whiteheads) extractions. A clarifying and soothing mask is then applied. In order to reduce acne bacteria, decrease skin oiliness and tighten pores, your skin is "bathed" in blue LED light, followed by application of a light moisturizer. In non-inflammatory acne, a lymphatic drainage massage completes the session.'
She adds: 'To intensify treatment of congested skin and enlarged pores in oily, spot-prone skin, we can also add a HydraFacial treatment in your acne facial, leaving a beautifully clear and fine complexion. This includes an advanced microdermabrasion (HydraDermabrasion) and light peel. However, we can only "upgrade" you to our advanced acne facial, once your inflammatory acne lesions (papules and pustules) have started to settle.
'Once your breakouts are cleared, we can go on and treat potential scarring, for example with a highly effective course of growth factor needling. However, acne scarring should only be tackled, when all active acne has settled (i.e. you don't get spots and pimples any longer).
Tips for managing acne from the British Association of Dermatologists

Try not to pick or squeeze your spots as this usually aggravates them and may cause scarring
However your acne affects you, it is important to take action to control it as soon as it appears. This helps to avoid permanent scarring and reduces embarrassment
Expect to use your treatments for at least two months before you see much improvement. Make sure that you understand how to use them correctly so you get the maximum benefit
Some topical treatments may dry or irritate the skin when you start using them. If your face goes red and is irritated by a lotion or cream, stop treatment for a few days and try using the treatment less often and then building up gradually
Make-up may help your confidence. Use products that are oil-free or water-based. Choose products that are labelled as being 'non-comedogenic' (should not cause blackheads or whiteheads) or non-acnegenic (should not cause acne)
Cleanse your skin and remove make-up with a mild soap or a gentle cleanser and water, or an oil-free soap substitute. Scrubbing too hard can irritate the skin and make your acne worse. Remember blackheads are not due to poor washing
There is little evidence that any foods cause acne, such as chocolate and 'fast foods'; however, your health will benefit overall from a balanced diet including fresh fruit and vegetables.
You can take part in the British Skin Foundation survey here https://www.surveymonkey.co.uk/r/C3PJDH3


To ask Dr Stefanie Williams a question follow this link: