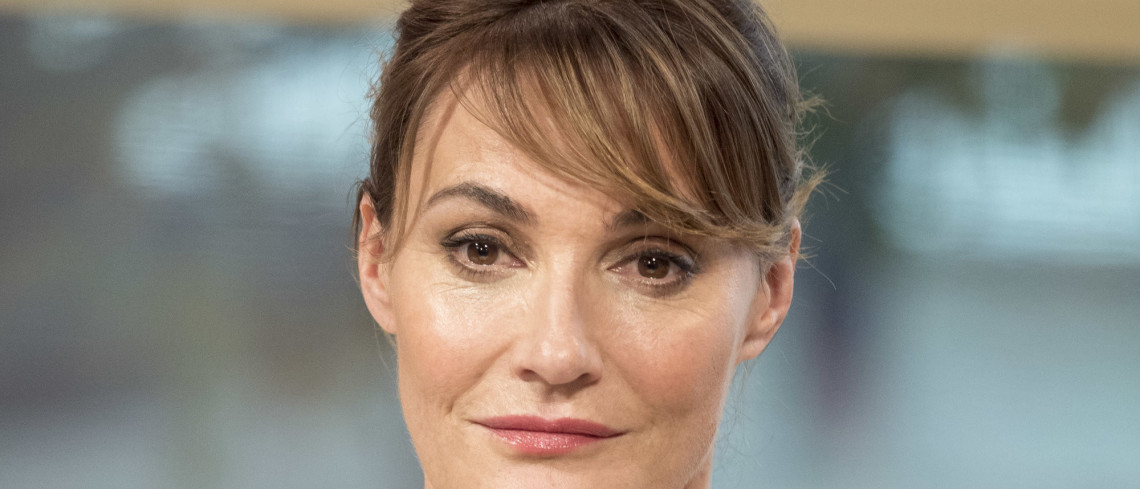 A TV star has opened up about her decision to undergo cosmetic treatment – and says the results keep getting 'better and better'.
Broadchurch actress Sarah Parish has admitted to forking out £3,500 for a facelift in a bid to maintain her youthful looks.
According to the Daily Mail, the 48-year-old opted for Ultherapy at the Cosmetic Skin Clinic, London – a non-invasive procedure that targets sagging jowls.
Undergoing the treatment four months ago, she told the paper that she now feels an 'incredible difference' in her skin – adding that it undeniably feels tighter as a result.
And the procedure has even helped to transform her career.
She first considered cosmetic treatment after noticing that she was losing laxity in her skin.
But since the procedure, she said it has been 'much, much easier' to put herself in front of the camera to film – rather than constantly navigating lights to eliminate her 'hallows and nasties'.
And Sarah – who is currently playing Cath Atwood on ITV's crime series Broadchurch – said the treatment was suited to her as she is not a fan of needles.
Ultherapy is a non-surgical procedure that helps to lift the neck, chin and brow, and smooth out lines and wrinkles.
This is achieved by stimulating collagen production – which naturally slows down as you grow older – using ultrasound to heat up the soft tissue in the face and neck.
Costing starts at £450 for a small area while a full facial treatment, including the neck and lips, costs around £3,999.
It has been reported that TV personality Kim Kardashian and actress Jennifer Aniston have also opted for the treatment.
But Sarah is not the only Broadchurch star to be a fan of anti-ageing treatments.
Olivia Colman, who has played police detective Ellie Miller since series one, has previously revealed she underwent Botox in between filming.
Speaking to The Times in 2015, she said that she 'loved' the results – and hilariously kept it a secret from her husband, Ed Sinclair, for six months.
Although appearing in an impressive array of films and TV shows, the 43-year-old BAFTA Award winner said she feels no pressure to conform to a particular body image.
Book an Ultherapy Treatment at The Cosmetic Skin Clinic, London
Book an Ultherapy Treatment at The Cosmetic Skin Clinic, Buckinghamshire
Related Treatments
Similar Articles