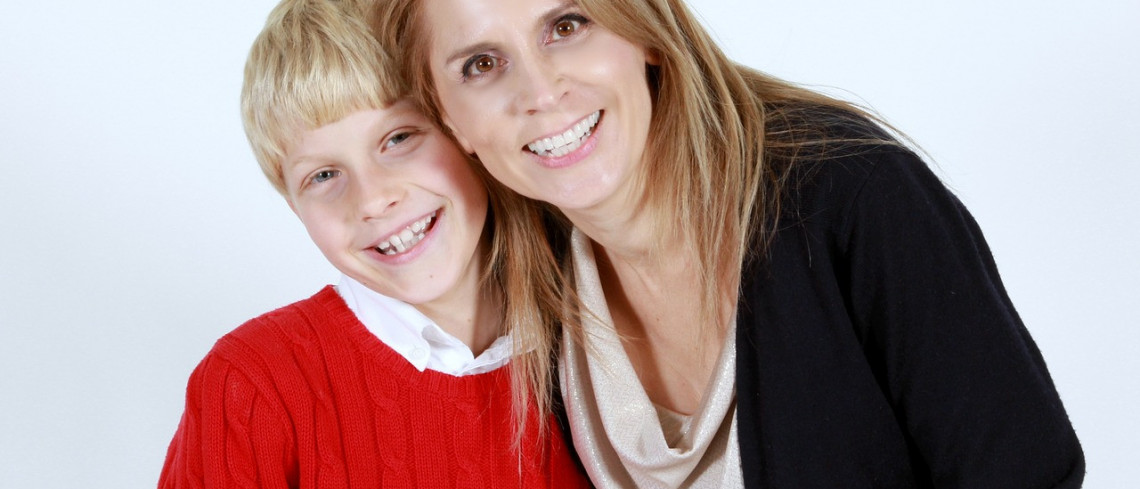 Cosmetic treatments were as high on the list of back-to-school 'must dos' as the obligatory uniforms, stationery and PE kits.
That's according to new research that reveals the average mum lavishes £189 on herself – compared to £186 per child – on new kit ahead of the school term.
Most splash out on new clothes and beauty treatments, with 5% treating themselves to Botox and fillers and 2.5% having teeth whitening or cosmetic dental work to improve their appearance before term begins.
Almost half of the 1,251 mums who took part in the survey – by channelmum.com – said they spent more on themselves because of pressure from other mothers to look good at the school gates.
More than a quarter – 28% – diet for the start of the new school year and six out of ten plan to take back to school week selfies – 'schoolfies' for posting on social media.
A further six per cent said they make 'an extra effort' as they fancy someone they see on the school run.
On average, mums spend a total of £75 on clothes and £114 on beauty treatments for back to school. The most popular fashion buys are tops, jeans, handbags and shoes.
Nine in ten have a haircut or colour, while 21% themselves to a manicure, 15% have a brow treatment and one in ten indulges in a spray tan for school.
A further eight per cent have facials while 6% add fake lashes to complete the makeover.
Almost half plan their back to school day outfit in advance with 15% taking more than a week to pick their look.
One quarter try out new beauty routines copied from online video tutorials while 17 per cent buy fashion magazines for inspiration.
In order to afford the extra spend, one in five budget carefully through summer to have the spare cash while seven per cent work overtime.
ChannelMum.com founder Siobhan Freegard said: 'For many young mums, the walk to school is their catwalk and a chance to show off their style.
'Back to school – or starting school for some families – is a huge event in a young family's life and of course most will document it on social media.
'While busy mornings mean it's not possible to look super stylish every day on the school run, making an extra effort for back to school underlines how important the day is for families.'