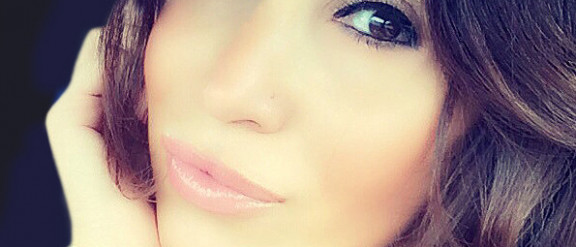 Beauty expert Antonia Mariconda in radio interview on new laws to tackle cosmetic surgery cowboys
Comparethetreatment's beauty expert Antonia Mariconda was on BBC Radio 5 Live this morning (Tuesday) discussing news that the General Medical Council (GMC) — the body that regulates UK doctors — is bringing in new guidelines for cosmetic procedures to stop rogue practitioners taking advantage of patients.
The award-winning beauty blogger shared her early experiences of cosmetic treatments whilst explaining how doctors need to take as much responsibility for the safety of patients as the patients themselves.
The new GMC rules come into force in June and ban any aggressive marketing tactics such as 'two-for-one' offers on surgery, insists on a 'cooling off' period for patients, and demand that patients must be made aware of the risks and consent be obtained by the doctor carrying out the treatment.
Many people argue that little has changed in the regulation of the industry since the government's cosmetic surgery review in the wake of the PIP breast implant scandal in 2013.
At the time, Sir Bruce Keogh's report concluded that a person having a non-surgical cosmetic intervention 'has no more protection and redress than someone buying a ballpoint pen or a toothbrush'.
These new regulations are now seen by many industry experts as going a long way in reassuring the public of safe surgery, but that there still needed government regulation of those unqualified people who continue to offer cosmetic treatments.
Speaking on Radio 5 Live this morning, Antonia Mariconda — whose Safety in Beauty campaign aims to help, educate and empower consumers by facilitating a better, safer, more transparent industry — said she would like to see surgeons take more responsibility for their patients having treatment.
Having undergone seven cosmetic procedures following a car accident — '50% due to the car accident and 50% to feel better about myself' she confessed: 'I wasn't prepared for many of the surgical procedures I had.'
She explained: 'I have used cosmetic surgery to improve things I know I could not change. There were questions I should have asked but also the surgeons should have taken responsibility. The emphasis is as much on them as the patient.'
Cosmetic surgeon Judy Evans, speaking on behalf of BAAPS, added: 'The GMC is doing what we've been begging to have sorted out for years' but noted that the new rules are limited, stretching only as far as striking off GMC-registered doctors and leaving patients vulnerable to unregistered and unqualified people offering cosmetic treatments.
She added: 'We now need to take it to the next step' and called on the government to introduce new regulations.
Currently, any doctor can provide cosmetic surgery and carry it out privately but the Royal College of Surgeons want this to change.
Guidance is clear that all doctors should practise within their expertise, but there is an argument for clarity and transparency and the public knowing details of the training doctors have undertaken before agreeing to surgery.
Doctors who break the rules can be struck off the medical register.
The GMC only regulates doctors in the UK.