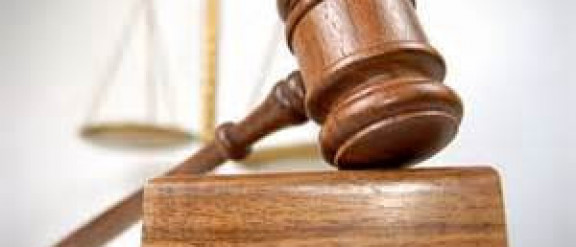 The General Dental Council (GDC) has just successfully prosecuted another beauticians for illegal tooth whitening.
In only the second prosecution of a limited company, BeauSynergy and Michelle Chapman pleaded guilty at a hearing at St Albans Magistrates' Court on 3 August.
BeauSynergy was fined £2,000 and ordered to pay a £200 victim surcharge, as well as paying GDC's costs of £2003.76.
Michelle Chapman was given a conditional discharge and ordered to pay a victim surcharge of £15. On top of this, Ms Chapman was also made to pay costs GDC's costs of £667.
There are strict regulations ruling the world of teeth whitening and, although it may see, an innocuous cosmetic treatment, it is in fact the practice of dentistry and you should only seek whitening at a dental practice.
Legally, only a dentist or a specific member of the dental team (under the prescription of a dentist) can whiten your teeth.
Cosmetic dentist Zaki Kanaan — and Comparethetreatment.com expert — says: 'Teeth whitening is one of the most popular cosmetic dental treatments available. It is the simplest, quickest, most conservative and most cost-effective way to enhance one's smile.
'However, there is definitely a lack of awareness about who can carry out the treatment.'
Dental professionals train for years to understand the structures of the mouth, to recognise dental disease and to prescribe the correct treatment for each individual patient.
Zaki explains: 'The chemicals used to whiten the teeth, could permanently damage the teeth and gums. To protect the public against this type of damage, the person providing the treatment must be fully dentally qualified and registered with the General Dental Council (GDC).
'Tooth whitening may seem to be simple. However, because the chemicals used actually sink into the tooth surface, it could cause permanent damage to the tooth surface. '
Tooth whitening, however, does not last forever and it requires some maintenance to keep teeth white.
Zaki says: 'How often you maintain the bright smile depends on whether you smoke or drink lots of black tea or coffee or red wine. In most cases, maintenance is simple and requires you to wear a custom-made whitening tray once every two to three months. Other methods to maintain white teeth include using some whitening toothpastes or whitening strips.
Talking about the case, a GDC spokesperson said: 'We have seen cases where victims are left with permanent damage to their teeth because the individual who carried out their treatment was neither qualified nor had the skill to carry out the treatment safely.
'We strongly recommend anybody considering tooth whitening to first check our online register at www.gdc-uk.org to ensure that the individual is a registered, trained and qualified dental professional.'
Find a Tooth Whitening practitioner today >