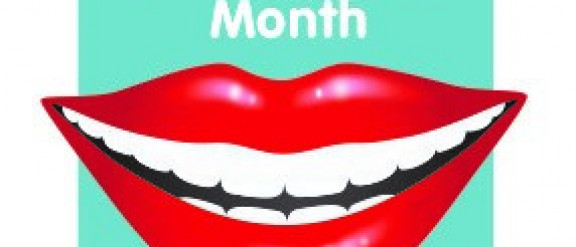 Bank notes, business cards, earrings and the other absurd things we use to clean between our teeth
3 June 2016
Millions of us are putting our oral health at risk by using household objects to clean between our teeth.


Two thirds of us use something over than interdental brushes and floss.


Bank notes, business cards and earrings found to be used dangerously often.


Research is part of the 40th National Smile Month, a charity campaign aiming to improve the UK's oral health.


Interdental brushes and floss may be top of the list when it comes to maintaining a healthy mouth, but a new poll has revealed some of the more absurd things millions of us are using to clean between our teeth, putting our oral health at serious risk.
As part of National Smile Month, the Oral Health Foundation wanted to find out our habits for cleaning in between our teeth and in the process uncovered some of the ludicrous things we are using.
Outside of interdental brushing and flossing, cocktail sticks came top (39%) of the undesirable items, with a large number of us also reaching for business cards (10%) and bank notes (4%) to remove that bit of left over lunch. Surprisingly, a significant proportion of us even opt to regularly use the back of a pierced earring.
Overall, almost two in three of us use something other than floss and interdental brushes, including a third of us who regularly pick using our fingers.
Dr Nigel Carter OBE, CEO of the Oral Health Foundation, was left bemused by the findings and emphasised how this is putting our oral health at real risk.



10 of the most unusual items we use to clean between our teeth


Hat Pin
Hair
Metal afro pick
Pen Knife
Scissors
Paper clip
Food Skewer
Sage Leaves
Earring
Crisp Packet



Dr Carter said: "I am sure we have all experienced it, getting a bit of rogue food stuck between our teeth after eating and then reaching for whatever is on hand to dig it out, but this habit is putting our mouth in serious danger.
"Reaching for an earring or business card may be convenient, or even sound amusing, but is actually very concerning. Items such as this can easily damage the tooth and do real harm to the gums, as well as risking infection by being incredibly unhygienic.
"Cleaning between our teeth every day is very important as, otherwise, we are only cleaning two thirds of the surface of our teeth, bacteria can then build up can this can lead to tooth decay, gum disease, and eventually even tooth loss.
"Our gums can be very sensitive and once damaged take a long time to recover, so please put those bank notes down, you really don't know where they have been, and make sure you keep some dental floss on hand just in case you need it."
Inter-dental cleaning is a key part of a good oral health routine, along with brushing twice-a-day with fluoride toothpaste, visiting the dentist regularly and cutting down on the frequency of sugary foods and drinks.
Jessica Hulme of Philips Sonicare, supporters of National Smile Month, said: "Cleaning regularly between our teeth is a vital part of looking after our mouth. This can be done by using something such as the Philips Sonicare AirFloss Pro, which makes it very easy to start cleaning between teeth, or interdental brushes. These help remove plaque and bits of food from between our teeth and under our gumline — areas a toothbrush can't reach.
"We should be cleaning between our teeth at least once a day. Your dental team can show you proper interdental cleaning techniques if we need more advice."
National Smile Month runs until 16 June. The campaign is UK's largest and longest running charity campaign initiative aimed at increasing awareness of importance of oral health, and this year celebrates its 40th birthday.
National Smile Month 2016 is being supported by some of the nation's best-known brands and retailers. Wrigley's Extra, Oral-B as platinum sponsors of the campaign, with further support from Polo® sugar-free and Philips Sonicare.
Visit www.smilemonth.org for more information about National Smile Month.





 
National Smile Month is the UK's largest and longest running oral health campaign. Organised by the Oral Health Foundation, the charity campaign is dedicated to improving oral health across the United Kingdom and promote the benefits of a healthy smile.
Along with thousands of volunteers, supporters and partners who are all passionate about health and wellbeing, National Smile Month raises awareness of important health issues, and ultimately makes a positive difference to the oral health of millions of people throughout the UK.
At its most basic level, National Smile Month promotes three key messages, all of which go a long way to improve oral health. They are:
- Brush your teeth last thing at night and at least one other time during the day, with a fluoride toothpaste
- Cut down on how often you have sugary foods and drinks.
- Visit your dentist regularly, as often as they recommend.
In 2016, National Smile Month will run between May 16 and June 16.
National Smile Month is supported by Platinum Sponsors Wrigley, and Oral-B. National Smile Month's Charity Partner for 2016 is Mercy Ships.
The Oral Health Foundation is the leading national charity working to improve oral health. Our goal is to improve people's lives by reducing the harm caused by oral diseases — many of which are entirely preventable.
Established more than 40 years ago, we continue to provide expert, independent and impartial advice on all aspects of oral health to those who need it most.
We work closely with Government, dental and health professionals, manufacturers, the dental trade, national and local agencies and the public, to achieve our mission of addressing the inequalities which exist in oral health, changing people's lives for the better.
Visit www.dentalhealth.org for more information.
Please visit the charity's Twitter account @smilemonth and add our Facebook fan—page: 'National Smile Month'. For information and free expert advice on oral health issues call the Dental Helpline on 01788 539780.
Visit www.smilemonth.org for more information.