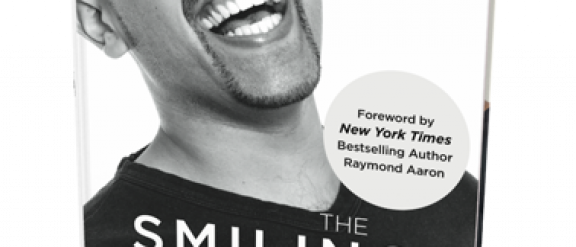 A cosmetic dentist is taking his team to schools in a bid to raise awareness of the importance of healthy teeth and gums
Dr Alif Moosajee — also known as the 'Smiling Dentist' — is going into classrooms to talk to children about dental health and good oral hygiene habits.
Alarmed by the number of children in his city of Leicester with tooth decay, Dr Moosajee is keen to turn the tide on the number of children having their teeth pulled in hospitals — and the state of children's dental health in the UK in general.
By targeting schools, Dr Moosajee, of Oakdale Dental Practice, hopes the younger generation will grow up more aware of good habits, a good diet and the importance of a regular trip to the dentist.
Last year, Leicester was reported to have the highest level of children's tooth decay in the country — with more than half of all five year olds in the city having tooth decay, according to analysis by the National Children's Bureau.
Since then, statistics have improved slightly with a campaign by the city council to reverse the figures.
Officials have been handing out toothbrushes and toothpaste at nurseries, schools and dental practices as part of its Healthy Teeth, Happy Smiles programme to improve youngsters' oral health. But the rate of tooth decay remains high and the Smiling Dentist is keen to make a difference.
He says: 'I want to engage with people, especially those who perhaps feel uncomfortable about attending a dental appointment. The key to better dental health is visiting a dentist regularly — and also to bring the children. Tailored advice is essential in helping to prevent problems before they even start.'
He explains: 'At my practice, we hold a kids' day twice a year — one at Christmas and one in summer. We only see children on these days and the team dresses up in fancy dress and we use our conference facilities so that we can have stations where we involve the children in learning about how to brush properly, good foods and bad foods. There's also face painting and competitions and other fun activities that help to enthuse them.
'Children will also see the dentist that day and have the check up done and receive tailored oral health advice and an application of fluoride.'
The Smiling Dentists says: 'We also visit to schools — either individual team members go out and about or, most recently, five of us went as the team. We dressed up in fancy dress and split up the class and took the "kids' day" concept to them.'
A biology lesson
The Smiling Dentist is always keen to share his lessons in good oral health habits. He explains: 'Teeth are the hardest substance in the body. This hardness comes from the structure of tooth having lots of mineral in it. The process of decay happens when we have sugar because bacteria in our mouths convert the sugar into acid. When there is acid in the mouth, it dissolves the tooth and strips mineral out.
'There are protective mechanisms within the mouth which help to neutralise the acid and also to put mineral back into the tooth. It usually takes about half an hour for balance to be regained. If more sugar is consumed, then it shifts the balance towards acid once again and more minerals comes out of the tooth than can be put back in.
'If mineral is continuously removed from the tooth, it will weaken the structure until a hole is formed or the tooth breaks. This is how cavities are formed.
'One of the problems is that many people are unaware of which foods can cause this acid imbalance to happen.  In fact, it is often a surprise to many parents just how many so-called "healthy foods" such as fruit juices, smoothies or dried fruit appear on this list. Other people fail to understand just how bad grazing can be, too, but it is the sugary snacks that are consumed between meals that really cause the problem.'
A food lesson
He adds: 'Everyone needs to understand the importance of brushing twice a day with a fluoride toothpaste and how fluoride can strengthen teeth and prevent tooth decay. Sometimes, halting tooth decay can be as simple as tweaking bad habits. I have had parents who swear blind they are doing nothing wrong but it's usually because they don't understand what is right and wrong in the context of preventing tooth decay. It's lovely when they have it explained to them and improvements are made.
'Food companies also add to the misinformation by labelling foods that are high in sugar as "healthy food" or "no added sugar" so that parents unwittingly give their children foods they think are good but are not and they are unwittingly harming the children's teeth.'
He smiles: 'I have a five year old girl and, as well as doing my bit to change Leicester's poor statistics, she is the reason why it's a subject very close to my heart.'
Here, the Smiling Dentist's top tips for improving children's smiles:

Visit the dentist two times a year
Brush for two minutes twice a day with fluoride toothpaste but be advised the amount of fluoride needs to be age-appropriate
Seek tailored information from a dentist or dental care professional
Remember, it's absolutely free for every single child in the UK to see the dentist
Websites such as NHS Choices offer good general advice but remember, it won't be tailored to specific needs
People inherently have different 'risk profiles' when it comes to dental disease get tailored advice
The most important contributory factor that causes tooth decay is the frequency of intake of sugar
Try to limit children snacking in between meals
Don't try to cut sugar out completely — this can prove to be unsustainable long-term. But do try to limit sugary foods (especially sweets and chocolates) once a day and preferably with a meal
You can get reliable information on keeping a smile healthy here or there are more tips from The Smiling Dentist in his book — that's available here.