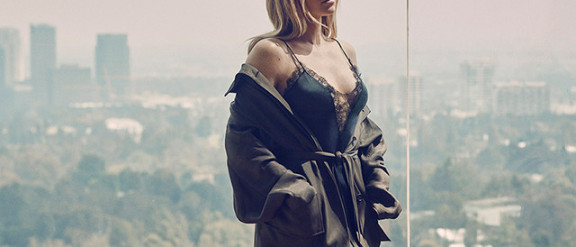 Khloe Kardashian is certainly not afraid of cosmetic procedures — and she proved her love for her latest treatment last week by dancing her way to the dentist.
The 32-year-old shared several Snapchat videos before a spot of teeth whitening and even shared a pic of herself in the dental chair!
The MailOnline reported: 'The caption reads '"Dr Sands in the building", probably referring to Dr Kevin Sands, who has also done work for Kendall and Kylie Jenner and Miley Cyrus.'
Indeed, three years ago, the reality star embarked on some teeth straightening with cosmetic dentist-to-the-stars, Dr Sands, using the discreet, near invisible Invisalign treatment.
As his Beverly Hills practice website reveals: 'Whether she's at a photo shoot, hosting an event, or just living her life in the limelight on her family's reality television show, Khloe Kardashian spends much of her time showing off her ravishing smile in front of millions of people around the world.
'For this reason, dental health is a priority for Khloe. She frequently visits Dr Kevin Sands, our cosmetic dentist in Beverly Hills, for routine dental check-ups and maintenance to "keep up with" her healthy and beautiful smile!'
Khloe is obviously the Kardashian of the moment because the star also graces the front cover of the latest issue of Harper's Bazaar, having shed 40lbs since her split from Lamar Odom in 2013.
She also recently shared some surprising secret anti-ageing skincare products with the readers of cosmopolitan.co.uk, with drinking lots of water to keep hydrated and smothering herself in a high SPF every day as her top two tips.
And, when it comes to skincare products, there is surprisingly no big price tag attached.
She reveals: 'I cover my face in oil every night. I love Bio-Oil and Vitamin E, and I just use Aquaphor on my eyes. All of this stuff is super cheap and can be found in any drug store.'
Khloe went on to share how she doesn't believe in extractions and rarely does facials, but she does have laser skin treatments like CoolLaser, which helps to even out her skin tone.
It treats wrinkles, evens out uneven skin tone and removes superficial blemishes.
It can be used on the neck and other parts of the body and treatment takes only 10—15 minutes.
Find a teeth whitening practitioner >