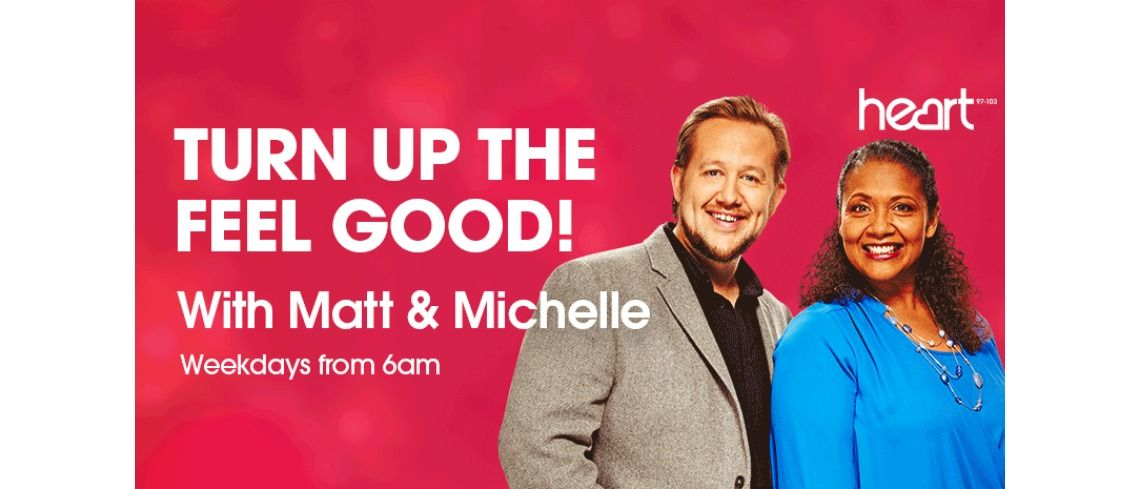 Radio Broadcaster Michelle Jordan, one half of the "Matt and Michelle" duo from Heart Breakfast, Thames Valley talks about the impact of a childhood accident on her teeth and how she has felt embarrassed to smile.
When she was a child, Michelle Jordan had an accident; she fell down the stairs and damaged her gums. As a result, her adult teeth were misaligned when they grew in and her front teeth overlapped. Michelle openly admits that this left her very self-conscious, especially when posing for photographs. This is quite a problem as working in the radio industry she is often called upon to pose for promotional photos and posters to promote her breakfast show on Heart Radio – not to mention selfies with fans.

Michelle commented: ; "I love laughing, but I didn't want to smile with my teeth on display. I didn't realise quite how bad it had got until one day, a colleague had a gentle word with me, asking if I could smile showing my teeth in the next promotional poster for the show. Coincidentally, at this time Reading Smiles was advertising the Invisalign System on the show. I'd never heard about it before, so I thought I would make an appointment to find out more about a treatment one could barely see!"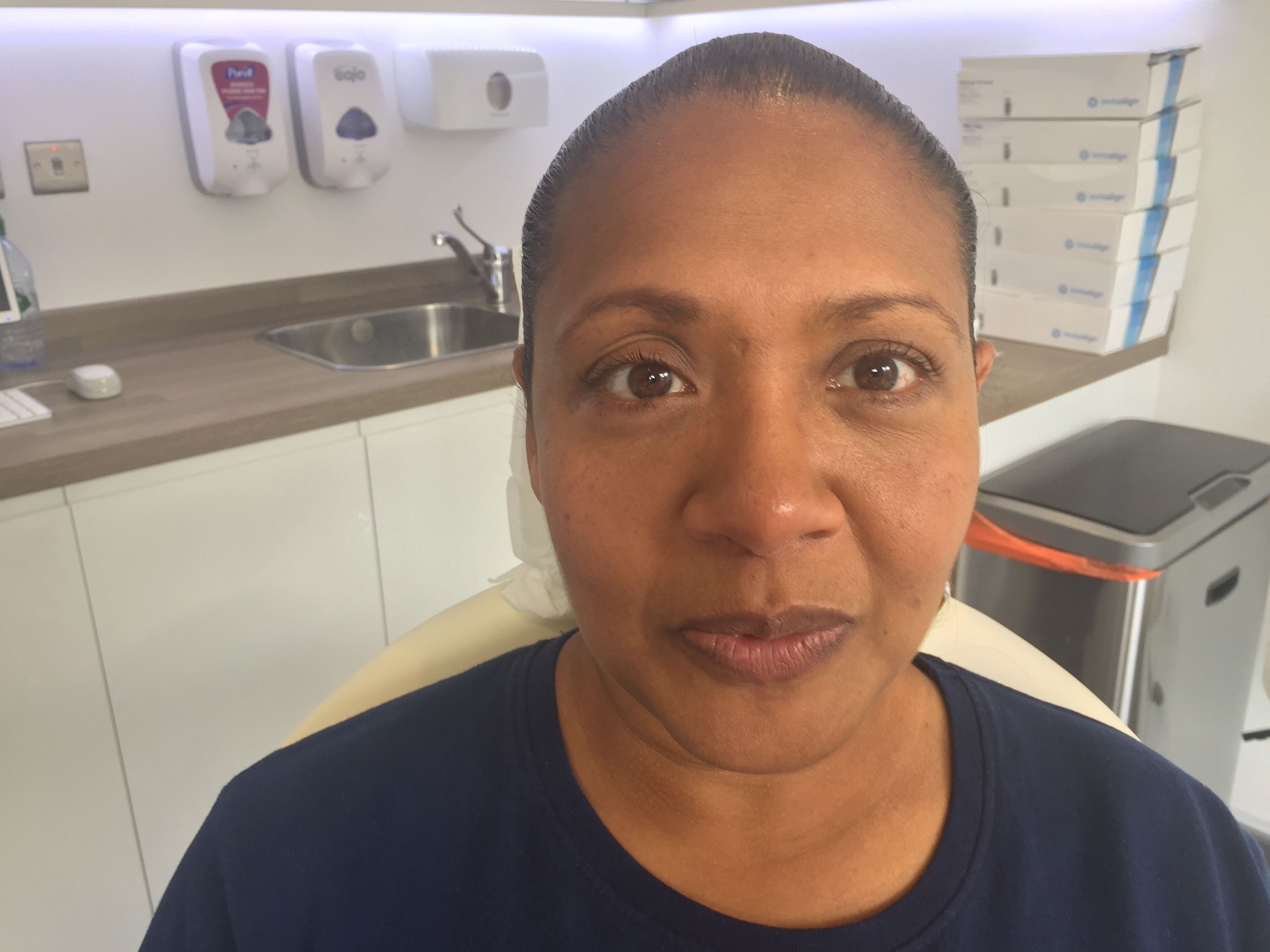 Michelle consulted Dr Hanel Nathwani of Reading Smiles, who showed her how the Invisalign treatment worked, and advised what it could do for her. He explained that the Invisalign teeth straightening system is virtually invisible and therefore a discreet way to straighten teeth. The Invisalign aligners are created specifically to address each person's teeth issues, that they are changed sequentially every week or two, and each new one has slightly different dimensions to move the teeth progressively towards their desired position. And because the aligners are removable, they can be taken out for eating, drinking and teeth brushing.
Michelle is now coming to the end of her treatment and has found that the treatment has more than lived up to her expectations, as she commented: "It's easy to be confident in a studio with only four people. However, the show does mean I do a great deal of publicity events and I was always conscious people would notice my teeth. Since my treatment I've not felt like that. In my last few promotional posters (since I started treatment) I don't think I could be grinning any more. Dr Nathwani has given me such a happy smile. Invisalign treatment has fitted so well into my lifestyle. I do four hours of speech radio every day, and I've worn my aligners the whole time, and I doubt anyone has heard any difference in my diction. It's so easy."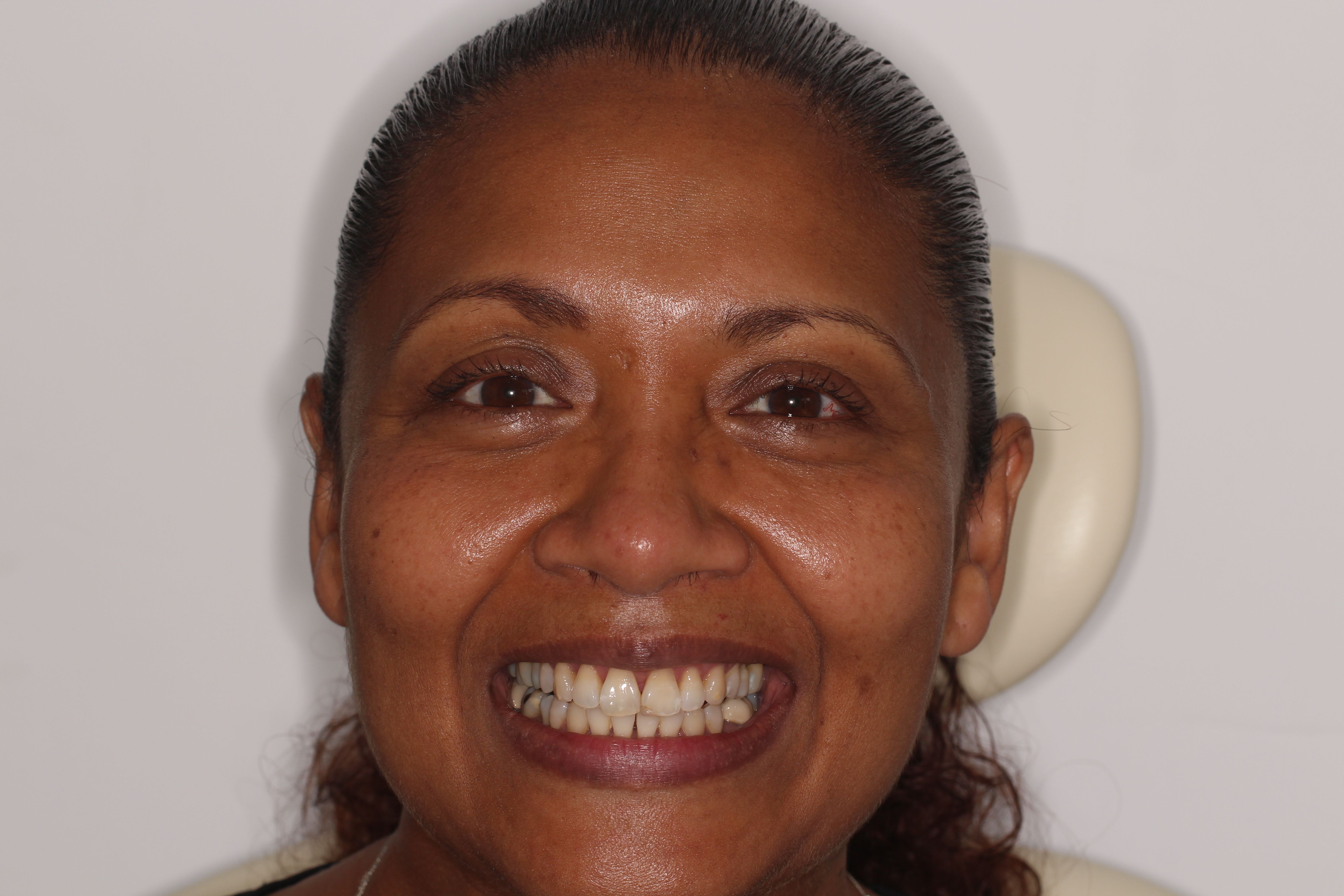 Dr Nathwani adds: "Michelle has been a fantastic patient. Even with her extremely busy schedule she has managed to wear her aligners 22 hours a day. Which means even whilst she has been presenting with them in I doubt anyone has even noticed the difference on air."
"We have managed to widen Michelle's mouth giving her a more youthful look as well as aligning all her teeth, creating a beautiful harmonious smile. She has got some 'fab nashers' as she would describe them and feels a lot more confident."
Michelle Jordan appears on Heart Radio Thames Valley daily from 6 am – 10 am.

For more information find an Invisalign provider today:

Related Treatment
Similar Articles