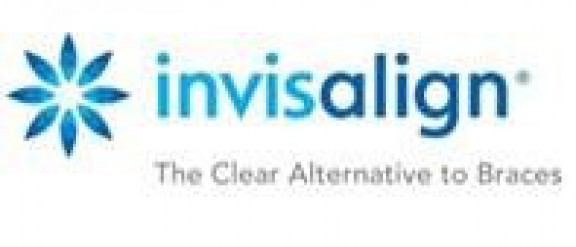 The results of a survey released today found that 20% of adults feel judged because they have crooked, bucked or goofy teeth. Many cite landmark events such as weddings, christenings, special birthdays, or returning to dating after a divorce as a primary motivation to enhance their looks, with 6% undergoing orthodontic treatment (teeth straightening) to improve their smiles ahead of a milestone event.
The survey, commissioned by Align Technology also revealed that weddings are the landmark event where concern for our appearance is most prevalent; 63% of those surveyed looked for ways to improve their looks before a wedding. Perhaps because so many pictures are taken on the big day concerns run especially deep?  Smiles are on full display, not only of the bride and groom, but of the mother of the bride, the bridesmaids, in fact all the main protagonists of the wedding party.
The rise in use of digital cameras, particularly those on smart phones, has led to a massive increase in the number of pictures being taken, particularly at the major milestones in our lives. It is estimated last year there were 809 billion photographs taken in 2014, up from 664 billion in 2013. Pictures which were once stored in albums tucked away in drawers, to surface 'once in a blue moon', are now readily shared via social media and available to be viewed instantly — and commented on - by family and strangers alike. Is it any wonder that so many of us worry about how our smiles may look in pictures?
Interestingly the survey also showed that men are more likely to feel judged about the alignment of their teeth (23% of men, 17% women) with 33% of those adults in the youngest age group — 18 to 24 feel most judged because they have crooked, bucked or goofy teeth.
Little wonder the number of adults straightening their teeth is growing exponentially every year.  This has been attributed to the fact that straightening one's teeth has never been simpler or more discreet — thanks to advances in a clear aligner technology, including the Invisalign system.  Invisalign has become so popular and so frequently requested by adults because it is virtually undetectable.    It has been equated with contact lenses compared with glasses — where no one needs to know that you are having correctional treatment.   The system works by repositioning teeth discretely, little by little, using a series of custom made clear plastic 'aligners' which are changed in two weekly increments.
The aligners are custom-made according to a treatment plan devised by Invisalign providers, specially trained orthodontists and dentists, who combine their clinical diagnostic skills with the use of the latest digital scanning technology and 3D software to plot the way the teeth should move over a period of weeks — and this is demonstrated to the potential patient before they embark on their treatment so that they can see the predicted desired outcome at the outset.
Another reason for Invisalign's popularity is that the aligners can be removed during treatment for short periods of time to allow you to eat whatever you want, kiss without impediment, play a wind instrument and maintain your normal good oral hygiene routine, so that your treatment can be maintained without impacting on your life… and with hardly anyone knowing that you are having your teeth straightened.
Find an Invisalign dentist near you today>